The official start of spring is just around the corner and if you're like me, you are probably ready to get your garden growing and lawn looking lush!
---
What You Need To Know
Spring arrives on Sunday, March 20, at 10:33 a.m.


Average temperatures will increase from the 60s on March 1 to the 70s by March 31


Daylight will increase by 50 minutes during the month
---
According to the Texas A&M AgriLife Extension, March is the perfect time to prep your garden for a summer harvest, but making a plan is important.
Most of our gardens do not have deep, well-drained and fertile soil, so we need to alter it by aeration and adding organic fertilizer, compost, sand or gypsum.
If you want to take that extra step, you can purchase a soil test from your local plant nursery to get a better idea of what your garden and lawn need.
Once you prep your soil, when is a good time to plant seeds?
Anthony Gonzales, vice president of sales at Premium Cuts Lawn Service Inc. in Austin, says you can plant after the average last freeze. However, always keep in mind that we could see some morning temperatures in the 30s until Easter.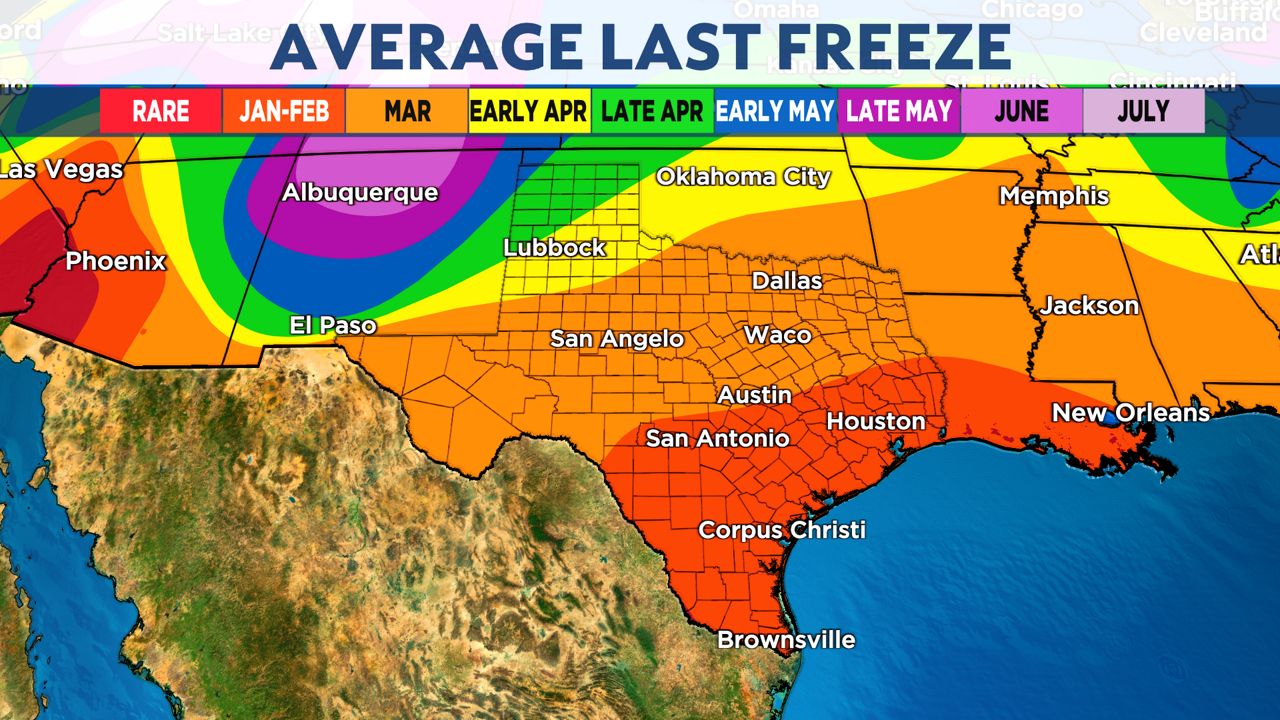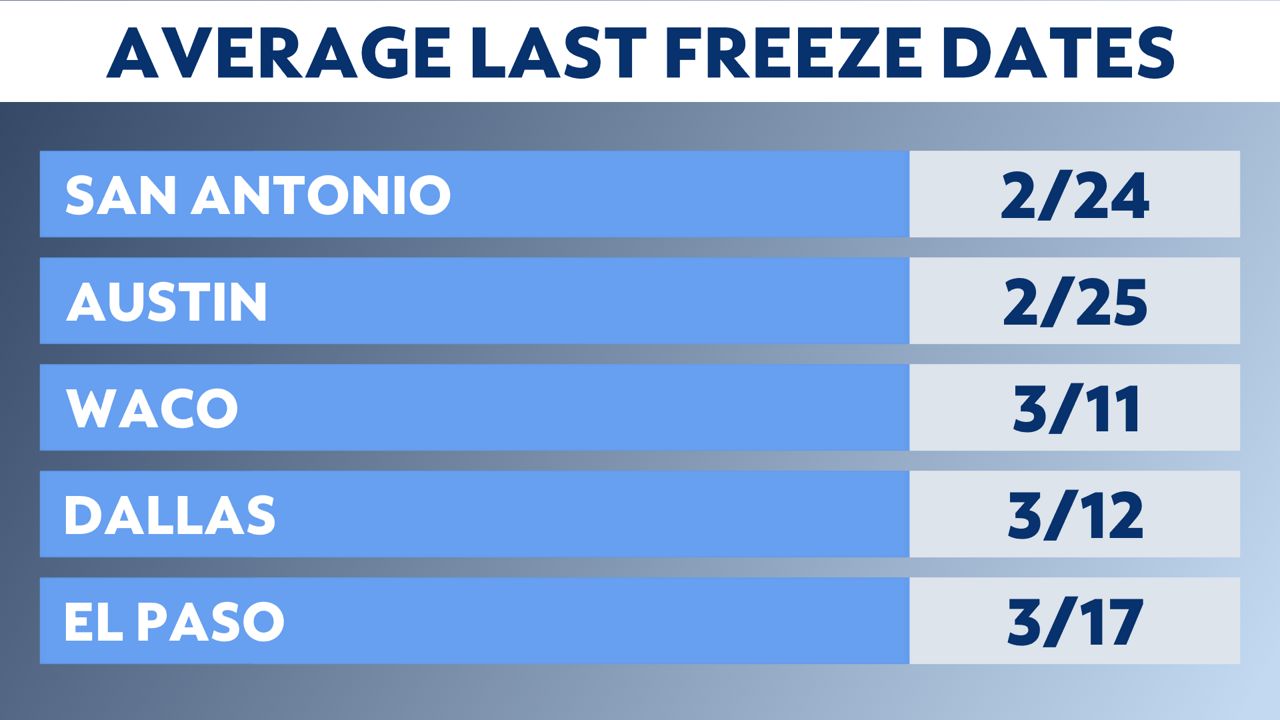 Some of the best vegetables and herbs to plant right now for summer harvest include:
Cucumber
Eggplant
Peppers
Squash
Tomatoes
Beans
Chives
Oregano
Thyme
Rosemary
Peppermint
Lemongrass
Watering can be tricky this time of the year in Texas. Although Mother Nature provides a decent amount of rain, it usually comes only a few times with the passage of a cold front and associated strong storms.
On average, Dallas sees 3.30 inches of rain for the month, Austin records 2.88 inches and San Antonio picks up 2.31 inches.
Gonzales says this is also the best time to sod your yard, but you need to maintain a good watering schedule. If you have an in-ground irrigation system, it's best to have a rain gage nearby, so you know how much water you get from Mother Nature and how much you need to supplement with your sprinklers.
Also, keep in mind of any water restrictions for your city and what days you can water your lawn.
Have a wonderful gardening season and happy harvesting!
Follow me on Twitter, Facebook and Instagram for more weather related stories, tidbits and forecasts.