Summer in Texas usually means triple-digit heat, sunshine and droughts leading to water restrictions. Instead, many of our yards have been washed out, and it rains nearly every day.
A slow-moving disturbance, plus a very tropical air mass over Central and Deep South Texas, was just the right combination to get heavy rainfall at the beginning of July.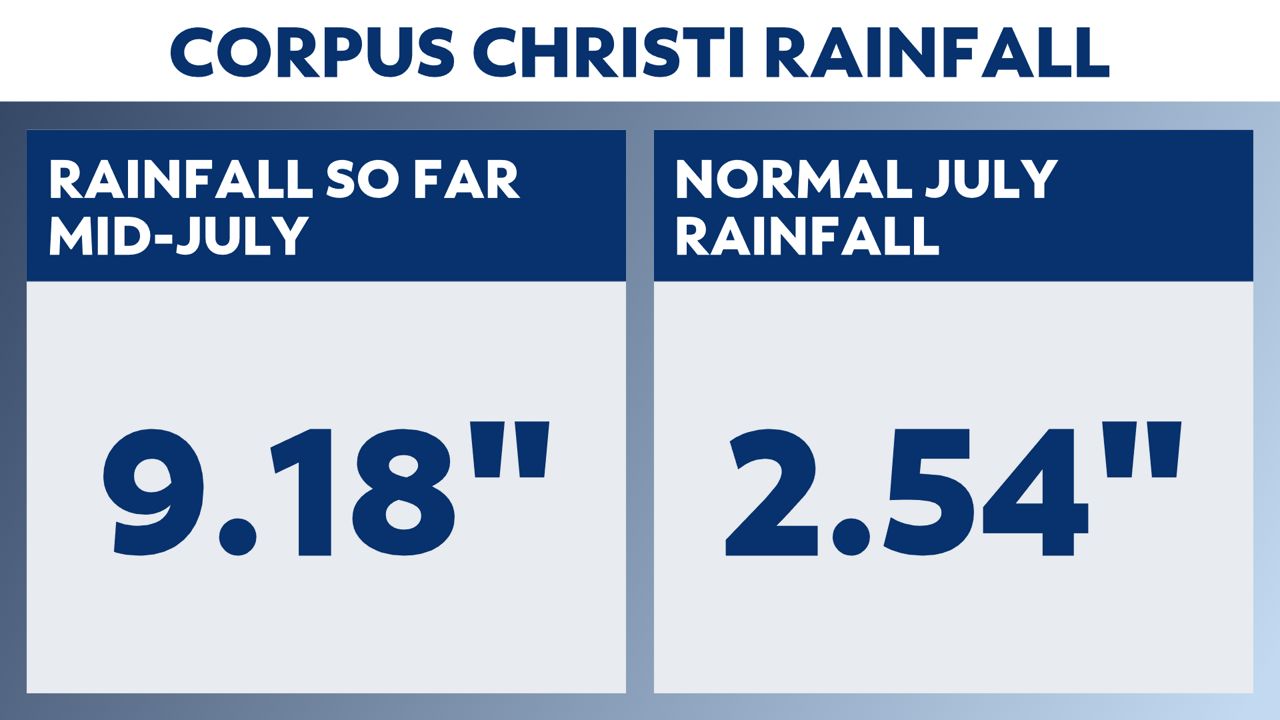 Record rainfall fell in Corpus Christi, with 5.63 inches in just 24 hours on July 8. That brings their monthly total so far to triple what they get for an average July.
Just 30 miles up the road to Rockport, 9.73 inches fell on July 7 and over 18 inches in just four days.
Nearby, we've had 9.35 inches in Victoria and 8.81 inches in Alice halfway through the month. Both usually see less than 3.5 inches for the whole month of July.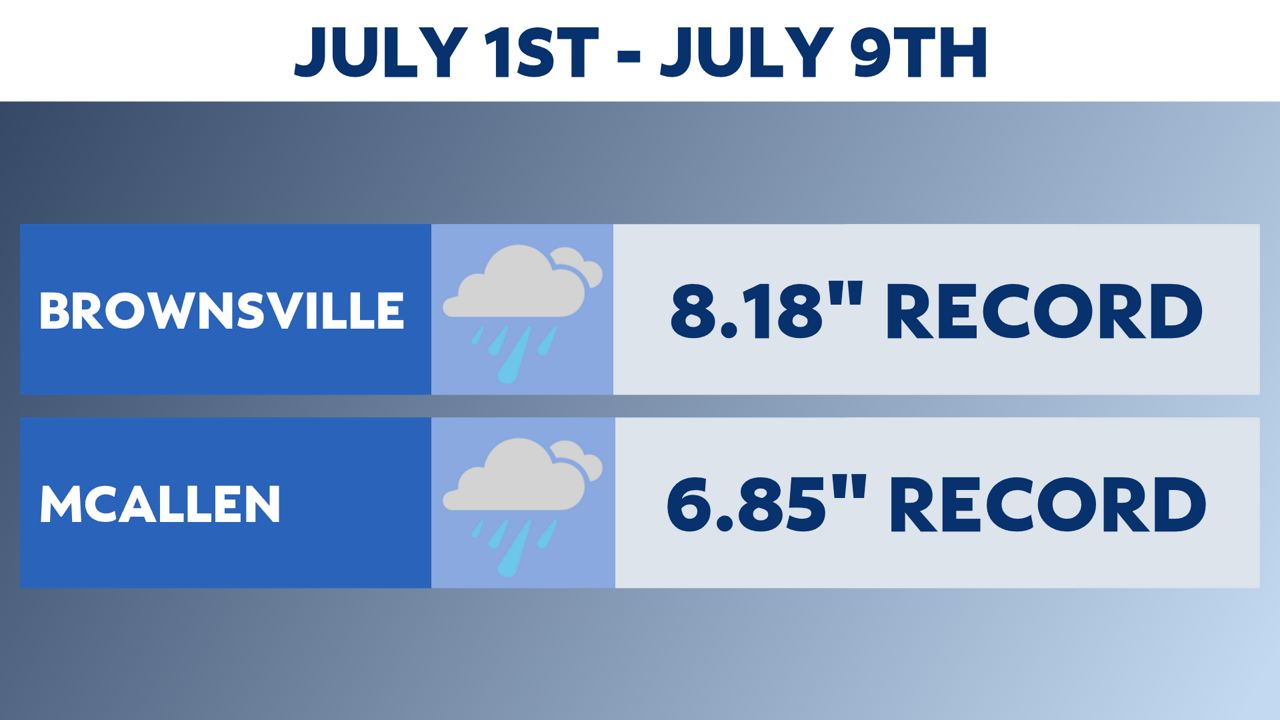 Brownsville and McAllen are off to the rainiest start to July ever. McAllen's year to July 9 is the 2nd wettest at 24.02 inches.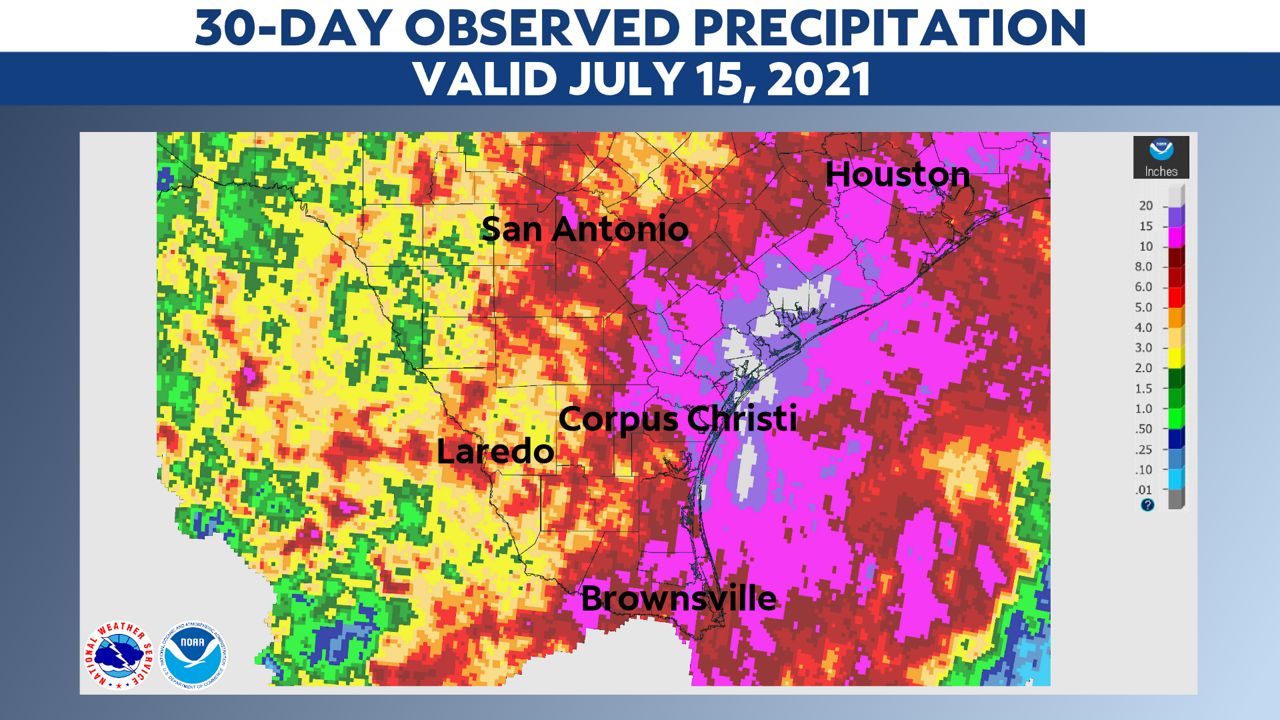 Rainfall totals were especially high on the west side of San Antonio, leading to record flooding for Leon Creek.
This also makes the San Antonio pool of Edwards Aquifer above the historical average and critical period stages.
After a wet spring, Austin has seen triple the number of rainy than dry, sunny days so far this summer.
Waco has had five dry days so far this month. Houston only had three dry days this month.
Midland saw an entire month's worth of rain in one day. On July 2, 1.65 inches fell.
Even in the panhandle, Amarillo is about an inch above normal.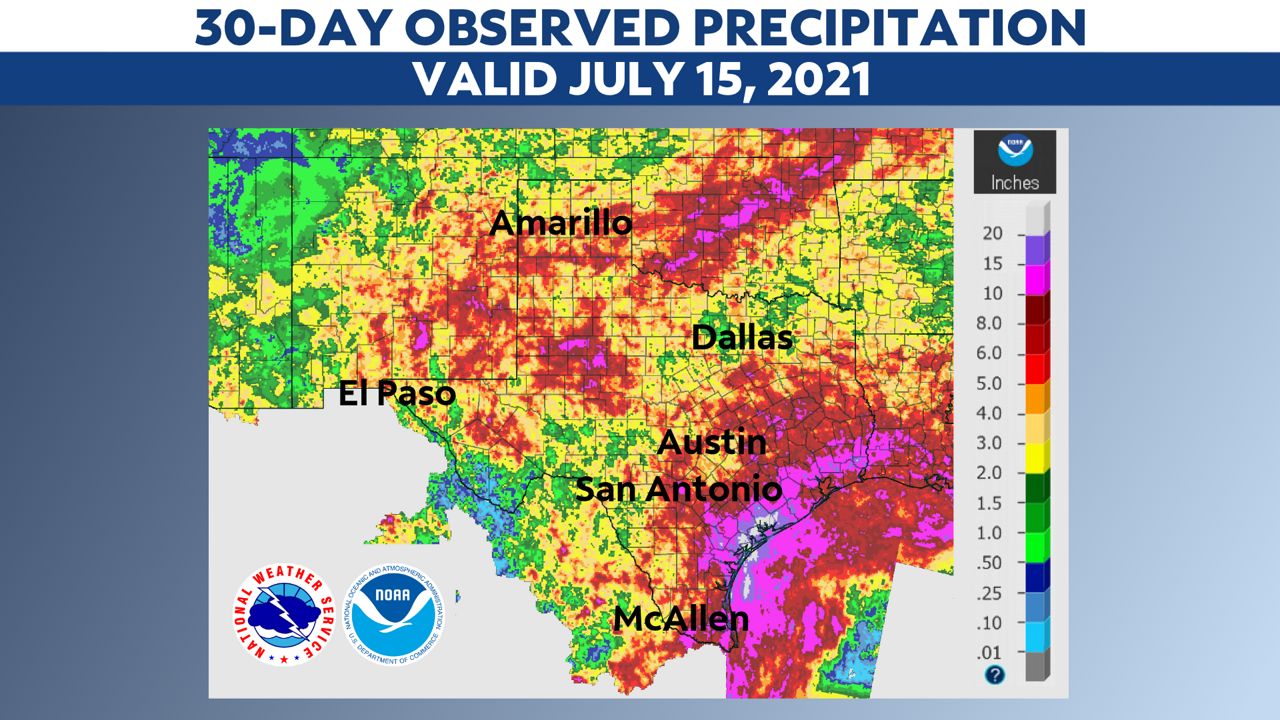 Dallas is one of the only major cities reporting below-normal rainfall. Just 0.20 inches below.
Even across the state in El Paso, monsoon season rains drenched the area after nearly 20-straight days around 100 degrees to start summer. 2.56 inches for July puts them nearly 2 inches ahead for the month already.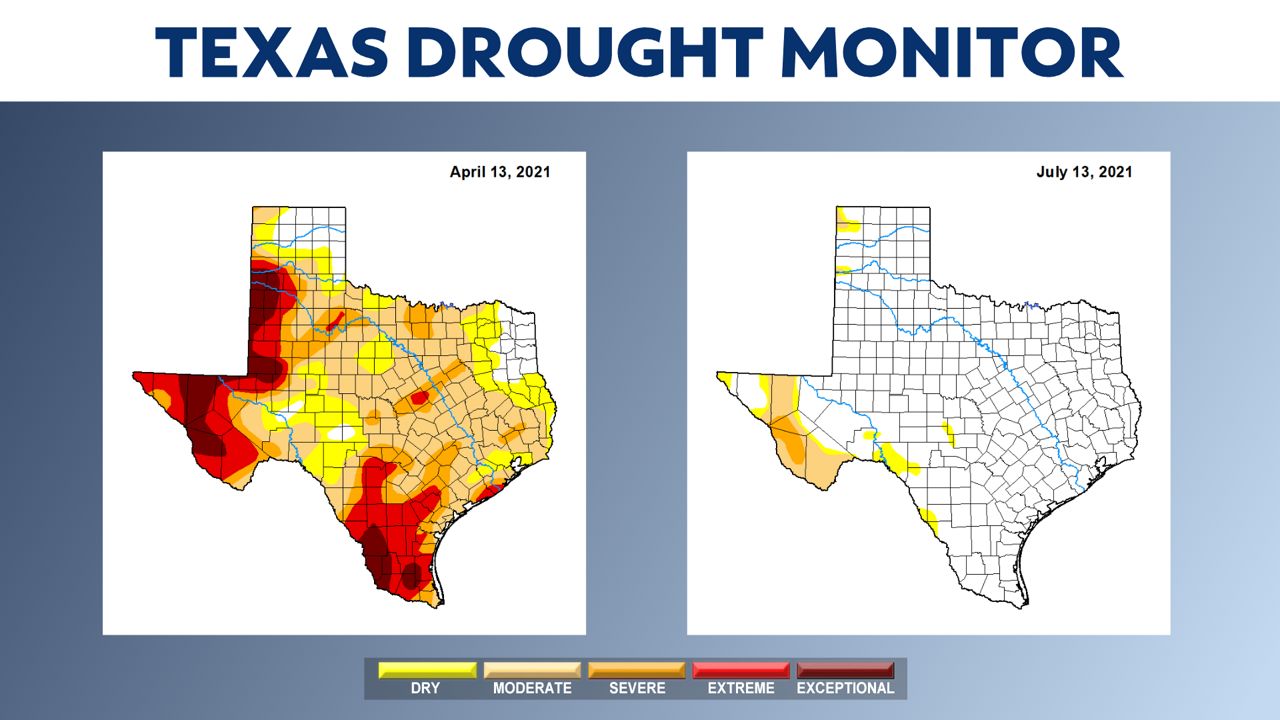 All this rain washes out a Texas drought to start summer. In just three months, the state went from 92% reporting dry or drought status to 9%.
The last time there was no drought in any part of South-Central Texas was two years ago, July 9, 2019.
So until it starts to dry up, enjoy watering your grass. If you even need to!