GUNTER, Texas — A North Texas city has entered an extreme dry spell, and residents are now instructed to limit water use to stretch out the supply. It's a result of extreme drought and the record temperatures that have gripped Texas and much of the country this summer.
The City of Gunter, located in Grayson County, has ordered all residents to eliminate outdoor watering and restrict water usage to hydration and hygienic purposes.
In the National Integrated Drought Information System, Grayson County is shown to be "abnormally dry" according to the U.S. Drought Monitor. But with the county location displaying orange, that indicates a "severe drought."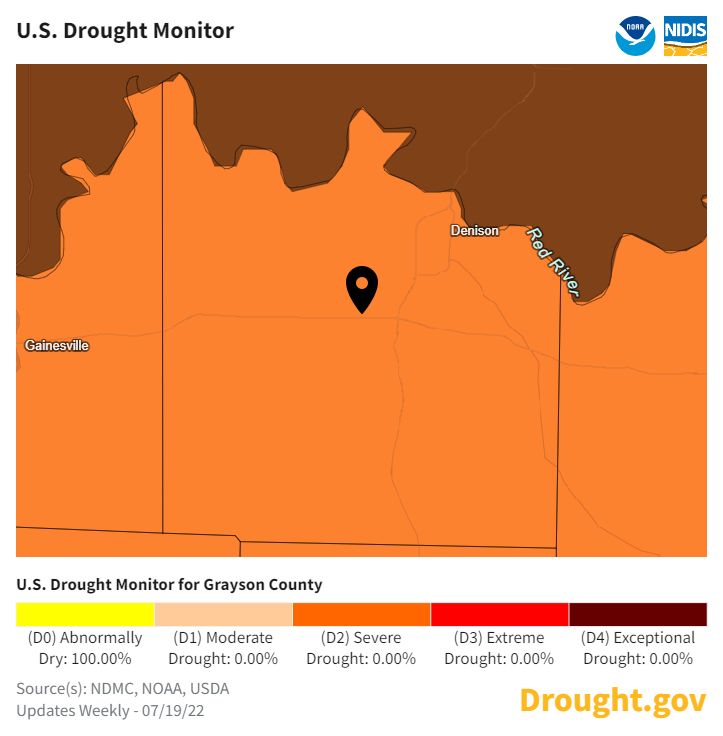 Citing "excessive water consumption" as the reason for depleting water resources, the Grayson County Office of Emergency Management said they will give an update at noon on Thursday.