WACO, Texas — Abigail Davis first teed it up just to tag along with her older sisters, but eventually she found her own rhythm on the golf course.
Davis was born with a limb difference in her left arm due to amniotic band syndrome. She tried multiple sports growing up, but gravitated toward golf.
"My dad used to make prosthetics where I could stick my hand in. I eventually learned how to swing without a prosthetic," Davis said.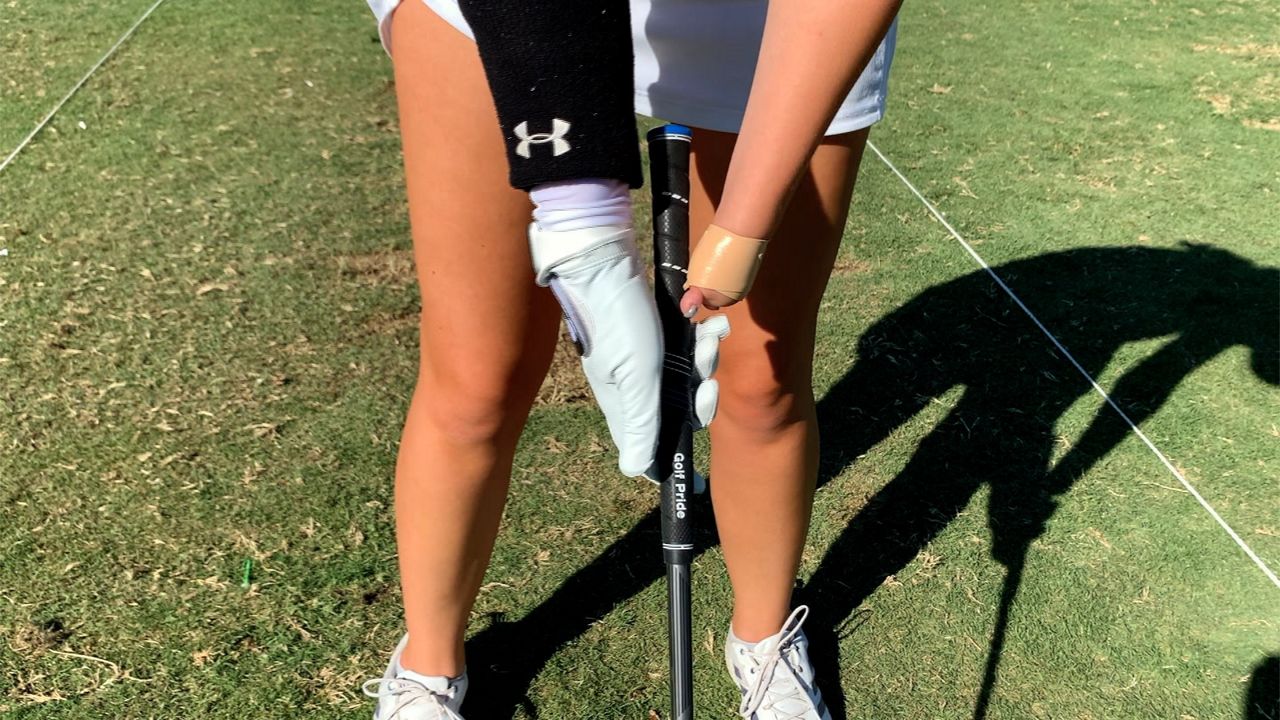 The smooth-swinging lefty is now in her second season on the University of Mary Hardin-Baylor women's golf team.
"She's just a joy to have around," said UMHB coach Jackie Ralston. "Every day she brings a positive attitude."
Selflessness is a common theme for Davis. It's rubbed off on the Crusaders golf program because of the extra effort it takes for her to compete.
"I love playing for the team and not just myself," Davis said. "It helped me learn more about myself, that I can do things just like other people can."
Getting to that frame of mind was a challenge for Davis. Daily tasks like getting dressed, tying her shoes and putting her hair up took extra practice and extra time, frustrating Davis when she was younger.
"I was self-conscious. I didn't like my hand at first. It took me a while to get used to it," Davis said.
Visits to occupational therapists and a hand camp for kids helped boost her self-esteem.
"As I got older, I realized this is what I was born with and what God gave me. I just have to learn how to use it and adapt to life," Davis said.
A process that Davis hopes to guide others through by becoming an occupational therapist herself.
"I really want to help kids and tell them that it's OK that you have a limb difference or an arm difference. You will be just as good as any other kid," Davis said.
She wants to bring encouragement from someone who knows what it feels like to be different.
"I know when I was younger, I would have loved to have someone realize what I was going through," Davis said. "Just teaching them that they can inspire other people. It doesn't matter how you were born, it matters what you do with it,"
Davis is a young woman who's committed to serving others as much as she's committed to her golf game.
"She gives more than anybody else, and considering what she fights with everyday, that's pretty amazing," Ralston said. "It teaches the rest of us that maybe we should approach life with a little bit more positive attitude. Don't underestimate her. She's got a lot to give."