TEXAS — Rebecca Robinson thought her annual family trip to Florida would go as planned.
But the coronavirus pandemic brought her journey back home to a screeching halt.
She only planned to be in the Sunshine State for three days in March.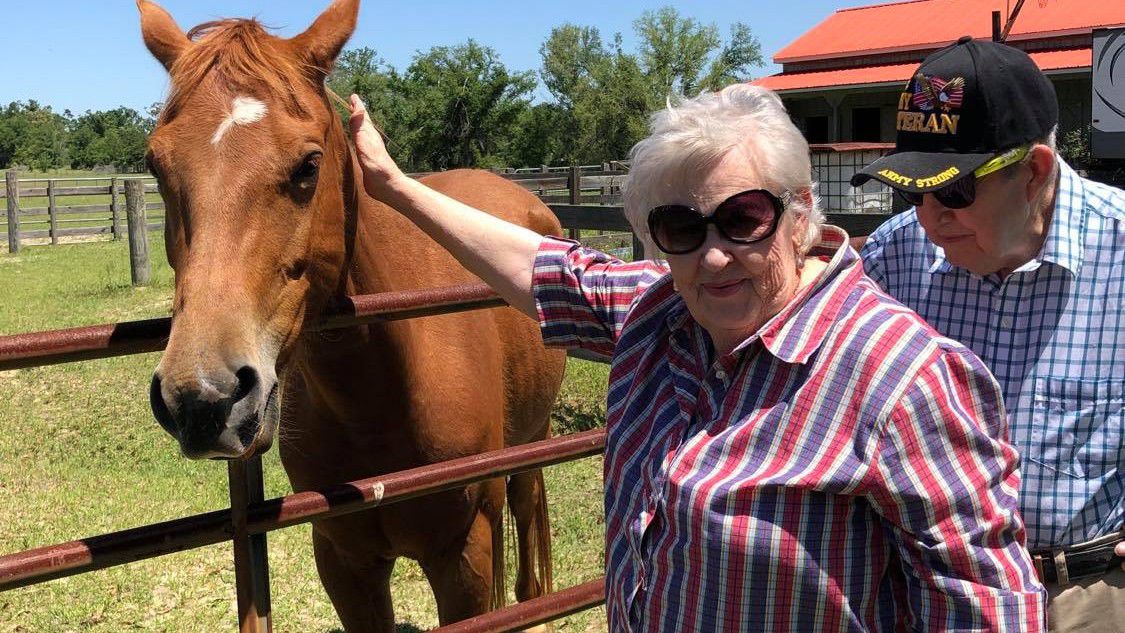 Photo of Robinson's parents (photo credit: Rebecca Robinson)
"That was the week when everything hit and everything shut down and they did stay-at-home orders and so we thought, 'Oh gosh, maybe this will just be a week. Maybe two weeks.' You know? I packed like, three changes of clothes," she laughed. "I'm marking time by my root growth. So this is about, that's about, going on eight weeks!"
Robinson drove from Texas, but her journey back wouldn't be as straightforward. She's dropping off her parents, who are both in their 80s, in Indiana. Per Florida's travel guidelines, people over the age of 65 should stay put.
"We have a two-day drive back north," she explained. "So, I have to make sure that all the states, we have four different states that we drive through, so I have to make sure that they're open as far as rest stops, restaurants and hotels."
Their trip home may have been delayed, but the family made the best of it.
"We've had our ups and downs living together, my two new roommates. But for the most part, we're doing okay and I perfected my cornbread baking skills!" Robinson said. "At first I was pretty down and I was focused on all these things that I've lost, like not being able to be home, not having my own clothes and my friends and my jobs and all this. But, being here a while now, it really is a blessing. I mean, when do get this much time to spend with your family?"