SAN ANTONIO – Gabriel Gutierrez is like many teens— he enjoys playing video games and dreams of one day becoming a firefighter, but the San Antonio native is different in just as many ways.
---
What You Need To Know



Teen diagnosed with cancer during senior year


Continued school work from hospital


Got to graduate with his peers
---
Gutierrez was born with autism but despite the challenges it brought, he didn't let it stop him from getting through high school.
"I was a little bit worried at first, but it was okay, I got used to it," Gutierrez said. "The work, I got the hang of it. It was okay making friends— it wasn't that hard."
But last year, Gutierrez had an additional hardship thrown at him: a testicular cancer diagnosis.
"He had pneumonia and he had trouble breathing so they put him in ICU when we went and they were doing the tests and everything," said Pat Solis, Gutierrez's mother. "And they found out that the cancer spread all of the way to his lungs."
The teen's last day of chemo was March 6 but doctors are still keeping an eye on him.
"They don't want to do surgery and then it wakes the cancer up. Or if they do surgery they need to take out that whole lung and he will be on oxygen his whole life," Solis said.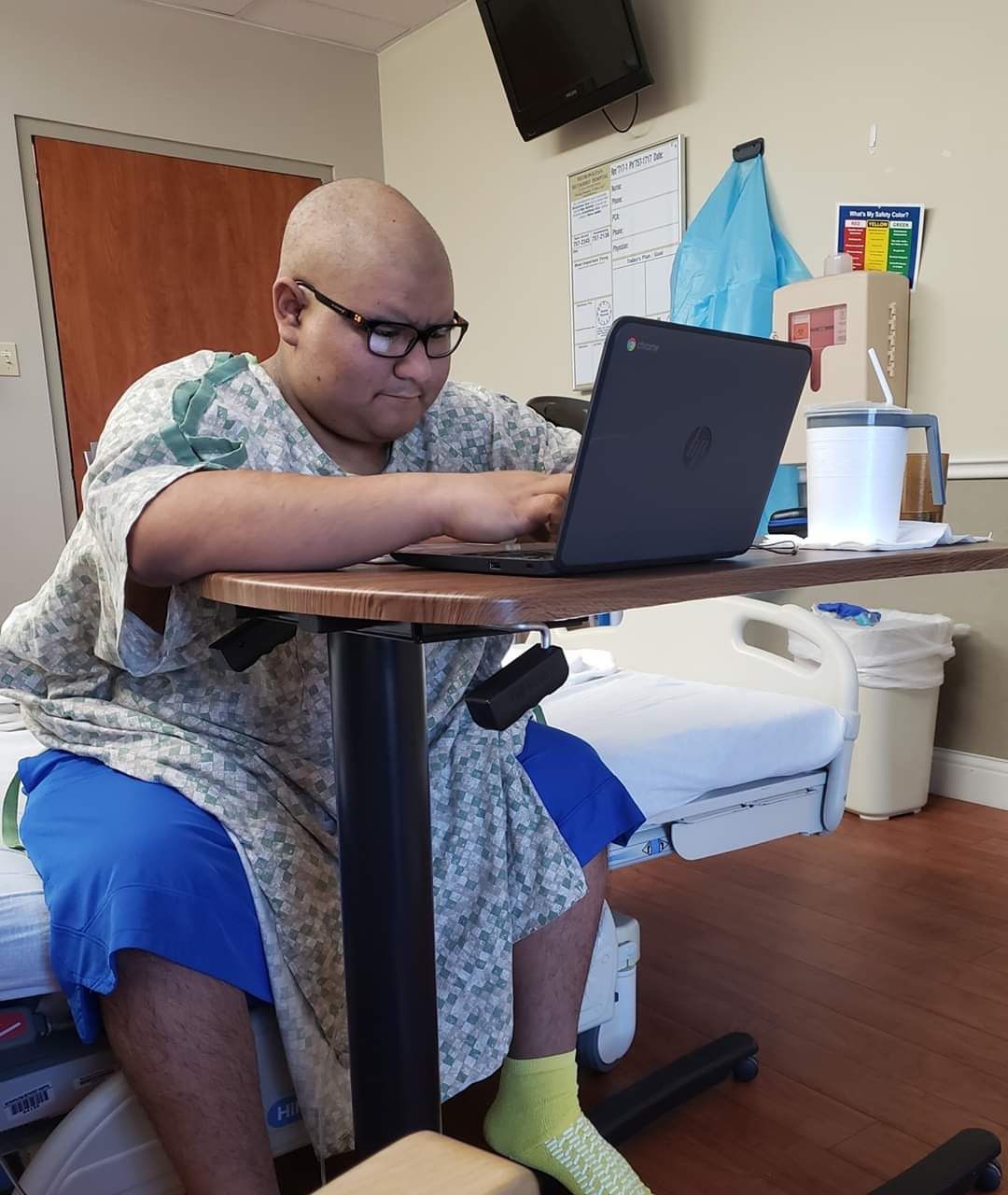 Gabriel Gutierrez working on his course work from his hospital bed. (Courtesy: Pat Solis)
Because of the diagnosis, Gutierrez spent most of his senior year away from his peers at Texans Can Academy at Highlands High School.
He continued with his school work from his hospital bed and got to attend a graduation ceremony that like Gutierrez's journey— was anything but ordinary.
The ceremony was held at Alamo Stadium during a global pandemic. Guests were limited to two family members per graduate and the students all wore masks as they sat on the middle of the field.
Gutierrez described the milestone using eight syllables: "a little bit of a success."