SAN ANTONIO -- She almost never loses at bridge, was driving until she was 99, and always had cookies on hand for the neighborhood kids. Doris Burch is everything you'd expect a great, great, grandma to be, including a mom who provided life lessons that her kids still remember.
"She taught us to do the right things and be good people," said Doris' daughter, Sherry Trachta. "She loves people. She loves to be outgoing and be with people."
Burch has spent her entire life in San Antonio - from getting married, to raising kids, to driving her own car up until just last year. And by all accounts, she's still "always on the go."
"She always wants to do something, all day long. It wears me out," said Doris' son, Jim Burch. "I keep having to go get the dominoes, she gets bored with that, or I've got to go find another puzzle she hadn't worked and do that."
Burch lost her husband 36 years ago and spent 15 years living with her daughter prior to last year. She now resides in the Forest Park Alamo Heights Memory Care.
At 100, dementia has taken some of Burch's memories, but it can't take the legacy that makes this San Antonio centenarian unforgettable.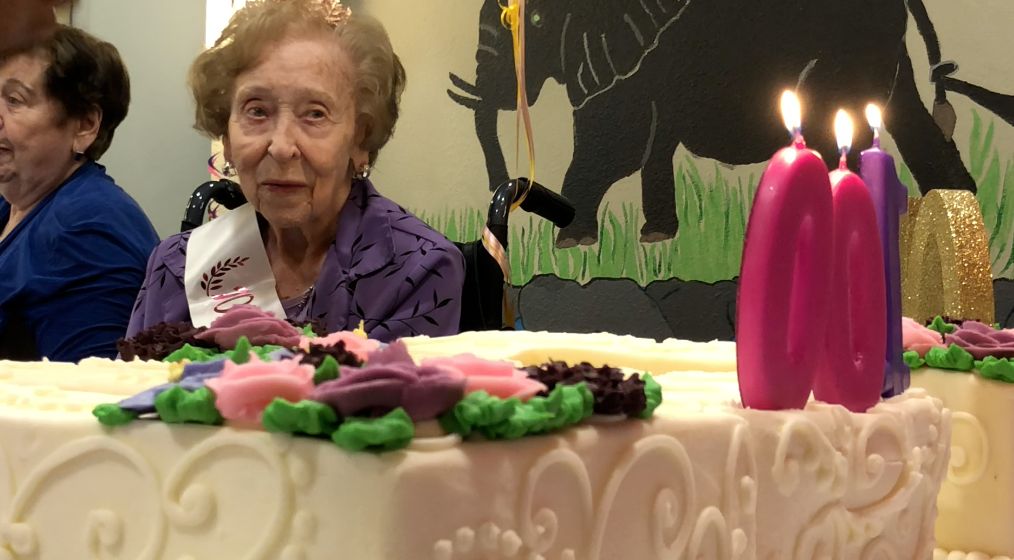 Doris Burch looks on as a candle burns on her birthday cake in this image from February 2020. (Spectrum News)