SAN ANTONIO -- The Soul Art Project aims to give others an uplift and inspiration as they turn white canvas into a portrait that releases them from anger, frustration, and pent-up aggression.
Jacqueline Reed started Soul Art Project in 2010
Helps people overcome anger and other issues via art
"If I did this seven days a week, I would be walking on clouds," said Jacqueline Reed, art therapy instructor. "Art makes me happy, art heals."
Reed helps people cope with anger and other issues via art all around the San Antonio area. Since 2010 her Soul Art Project has been taking her into places like the National Association of Mental Illness and Haven For Hope to help others cope with life's triggers.
"Everybody can heal through some soul glue, and paper, and scissors, and stickers," said Reed.
​This healing through artwork first came about in 2010 after Reed's son died by suicide two years after returning home from military service in Iraq. He was affected by an IED explosion.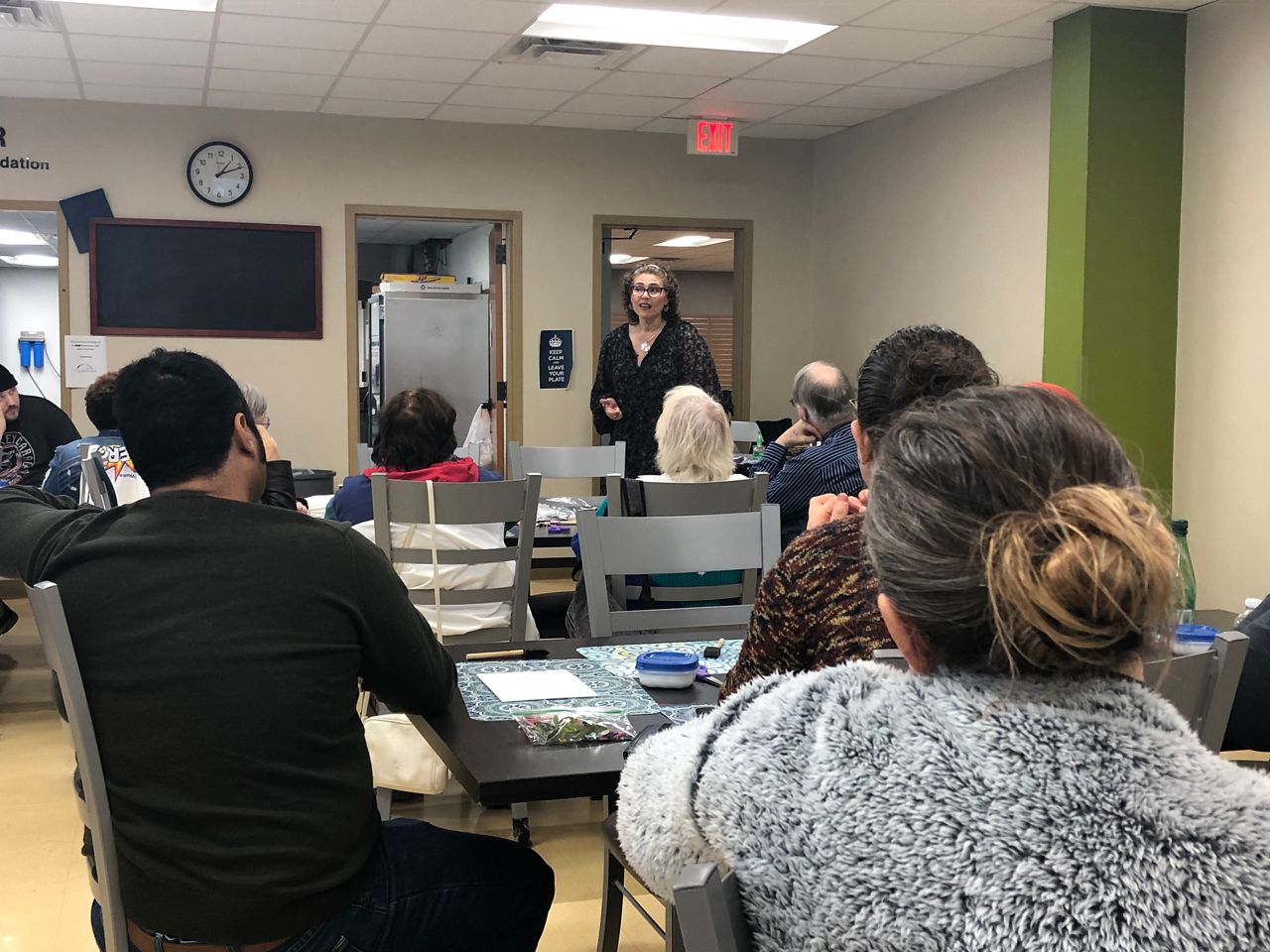 San Antonio residents participate in a Soul Art Project session in this image from February 2020. (Chris Grisby/Spectrum News)
"One of the things that he left me was to believe in magic," said Reed. "I didn't understand that at first. I've learned how to become magical and how to heal myself through art."
Ever since that unexpected downfall, a new wave of healing has emerged from Reed. She has spread the love of motherhood. For Debbie Gonzales, the therapeutic art workshop is helping release tension.
"Last year for a good part of half of the year, I was in a very dark place," said Gonzales. "It took me six months to come out of the dark place. I felt like a prisoner within myself."
In Reed's workshop, Gonzales put together a canvass with the word "Free."
At Haven For Hope, Reed teaches two weekly life coping art classes, despite overcoming battles of her own. In 2018, Reed was diagnosed with breast cancer.
"I found my own lump," said Reed. "It was the size of a golf ball. I was at stage 2-B."
After undergoing a full mastectomy and relentless chemotherapy treatments, Reed was back at it, helping others heal with more fuel to her fire to help others maintain positivity.
"If you use negative words, you have negative thoughts. You have negative thoughts, you have negative health conditions; it's proven," said Reed. "But if you twist that, and use positive words and thoughts, positive actions, you feel good inside."
Since Reed started this program back in 2010, more than 300 people in Bexar County have taken part in one of her programs.​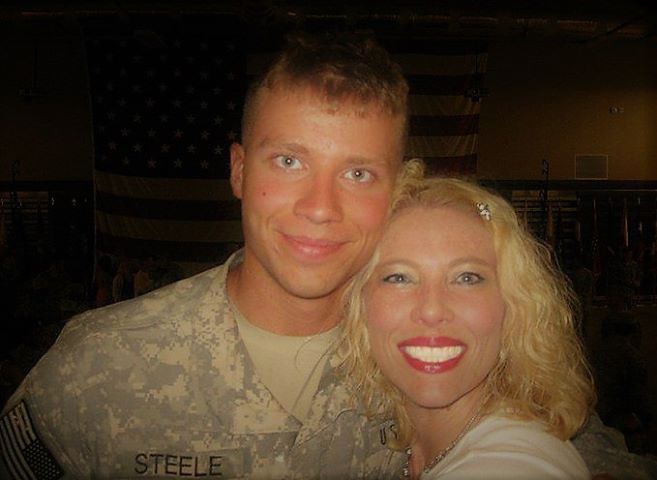 Jacqueline Reed appears with her son in this undated image. (Jacqueline Reed)