SAN ANTONIO -- Twenty-eight-year law enforcement veteran Det. Clifton J Martinez was laid to rest Tuesday.
Law enforcement veteran Det. Clifton Martinez killed in December
Remembered fondly by family members, co-workers
Scholarship created in his name
He was run over while trying to break up a fight at an IHOP restaurant while working as a security guard on the Saturday before Christmas. The funeral was a stirring tribute to Martinez's life.
PREVIOUS: 28-Year SAISD Officer Fatally Run Over While Attempting to End Fight
"You see, Detective Martinez, he was in the job for the right reason," said Ralph Garcia, Martinez's close friend. "He took the oath to protect and serve his community and he took pride in that oath. When he was needed and it concerned the safety of the SAISD community, he was on it."
"Cliff and I worked many assignments together and one thing was for certain: if [you] ever had the opportunity to work with Cliff Martinez it was a privilege and he would always have your back," Garcia continued.
"I also want to share with you want it was like growing up with Cliff as my brother," said Dennis J. Martinez, Clifton Martinez's brother. "You knew him as an officer, as an IT guy. I knew him as the guy that used to hose me down in the backyard. But he always had my back."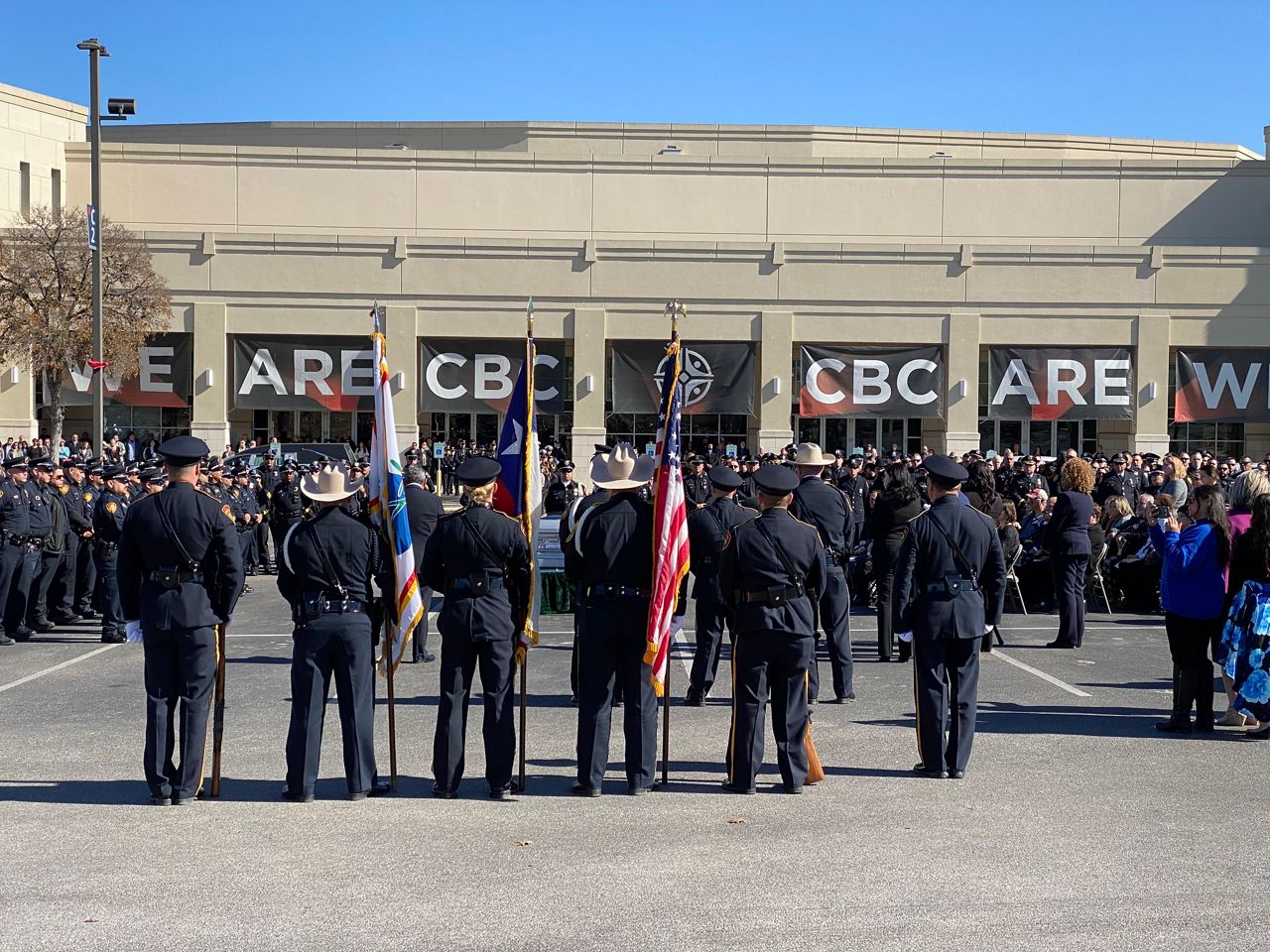 Law enforcement officers appear at the funeral for Det. Clifton Martinez in this image from January 7, 2020. (Lauren Due/Spectrum News)
His family described him as a creature of the community.
"The SAISD community and the police department lost a great man that day and words alone cannot describe his character," said Garcia.
There's now a Cliff Martinez Memorial Scholarship to support SAISD students in Police Explorer programs. Just like how Det. Martinez dreamed of being police officer as a kid.
PREVIOUS: SAISD Creates Scholarship in Honor of Fallen Police Officer