SAN ANTONIO — A cheerleader from the University of Texas at San Antonio is catching the attention of online users for his 100-yard tumbling pass during the last University of Texas at San Antonio football game of the season at the Alamodome.
Thousands have viewed the video online
Happened during last UTSA football game of the season
Cheerleader says he winged it
Tyriq Kuykendall, better known as Ty, says he completed the feat with help from his teammates.
"It was really like my teammates 'mat talking' me, that was just supporting me," said Kuykendall.
In the video, viewers can see his teammates running alongside him, cheering him on as he flipped across the football field.
"I definitely winged it. I didn't know if I was going to make it or not," he said.
Yet, he managed to flip and twist his way into the end zone. The gutsy pass, celebrated by his teammates, is paying off in the form of online views.
"People are calling me 'superhuman,' but I'm just a normal guy who does flips and stuff like that," Kuykendall said.
Kuykendall has been cheerleading since he was 8 years old. He said he started learning skills at Cheer-Riffic Techniques before cheering at Warren High School.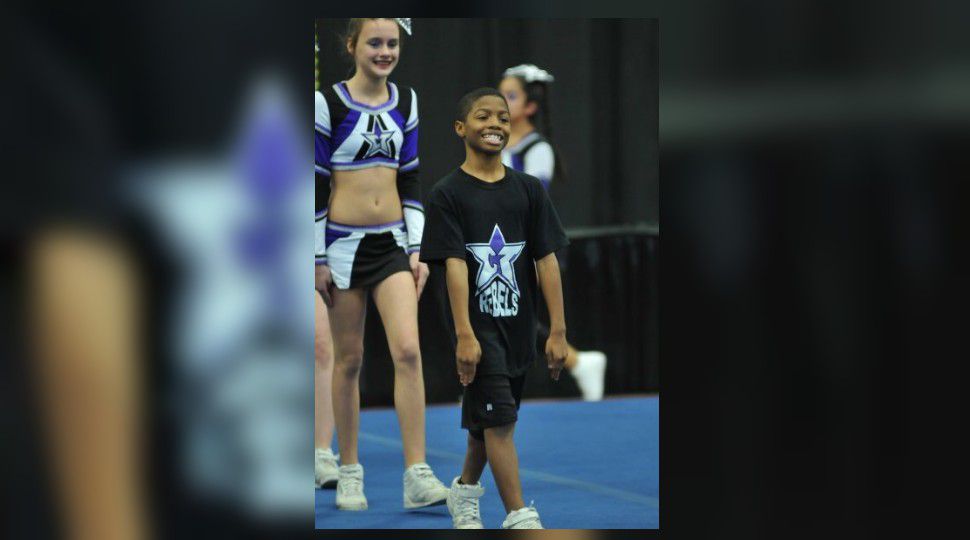 "It took me a while to pick up the foundations [of tumbling]," he said.
Kuykendall went on to cheer at Navarro College in North Texas. This is his first season as part of the UTSA squad.
"My favorite part is the support I have from my teammates," said Kuykendall.
He says his teammates inspire him to work hard and attempt new skills in the gym. He hopes what he accomplished at the Alamodome inspires other cheerleaders, especially males, to get involved.
"I hope it goes in that direction. If someone sees my pass or someone sees me tumbling and they're like, 'Oh, I want to do that too as well' because that is how I got started," he said.
His tumbling pass consisted of multiple backhand springs, Arabians and a full twisting layout.