SAN ANTONIO -- Since 1976, Habitat for Humanity has built more than 1,000 homes around San Antonio. On Saturday, the nonprofit dedicated 10 homes to families, just ahead of the holidays in the Lynwood Heights subdivision on the West Side.
Volunteers and homeowners helped build homes
Nonprofit has helped build 53 San Antonio homes in 2019
Married couple expressed excitement
Hundreds of volunteers alongside the new homeowners put in physical labor laying down green sod and placing fresh mulch to complement the new homes.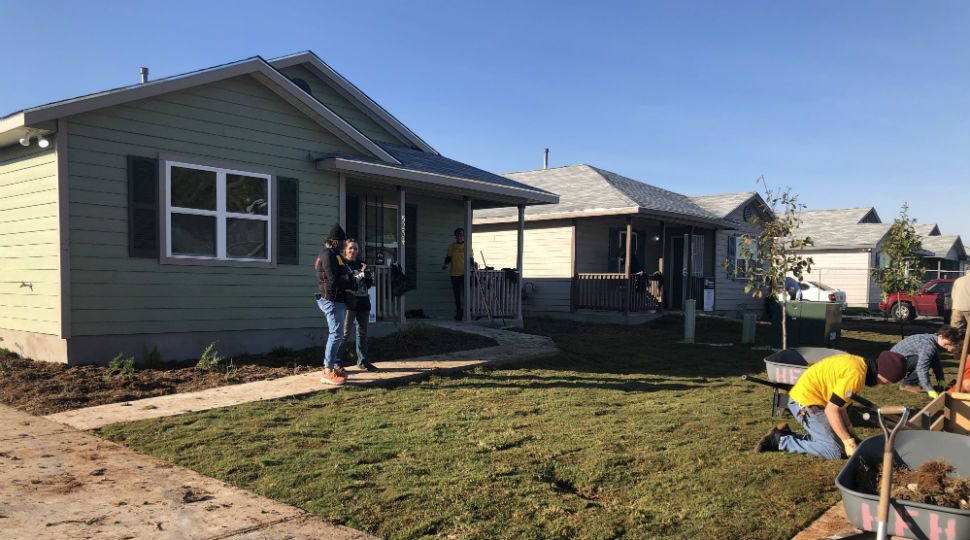 "Our families are hardworking and they've put in sweat equity," said the Vice President of Habitat for Humanity San Antonio Stephanie Wiese. "They've built on their homes and their neighbors' homes."
New homeowners like Antonio Arizola have been working diligently alongside with other volunteers making his neighborhood and his future home ready for his family.
"It's means a lot to know that it's for my kids and just knowing they're going to be playing there," said Arizola.
Arizola and his spouse Ema Avila shared joint excitement while getting the first glance at their now completed three-bedroom home.
"I'm eager to move in already. I'm like what's today, what's today. We're very excited, we're ready," said Avila. "For them to come out here and help us get our home settled, get it started and ready for us to move in, it means a lot because not everyone would do that."
Each of the families have signed a 20-year mortgage with no interest added. Habitat for Humanity has built 53 homes in San Antonio in 2019 alone.