SAN ANTONIO - San Antonio boxer Ravven Brown has been traveling all over the world and winning matches left and right.
Locked in for the Olympic trials
Worked at local high school, Boys and Girls Club
Still keeps in contact with students and parents
She's even locked into one weight class which qualifies her for the Olympic trials. However, some of her biggest impacts happen right in her local community.
READ MORE | Boxing Champ Keeps Her Eye on the Prize
When you watch Ravven Brown lace up her boxing gloves and step into the ring, it looks like she was born to be there, or at least has been working on it for a long time.
Believe it or not, the 28-year-old champ has only been at it for about three years.
"I've been coaching boxing on and off since '93, I've coached thousands of boxers and this is the first one that I've seen make this kind of progress in such a short amount of time," said her coach Jeffrey Mays.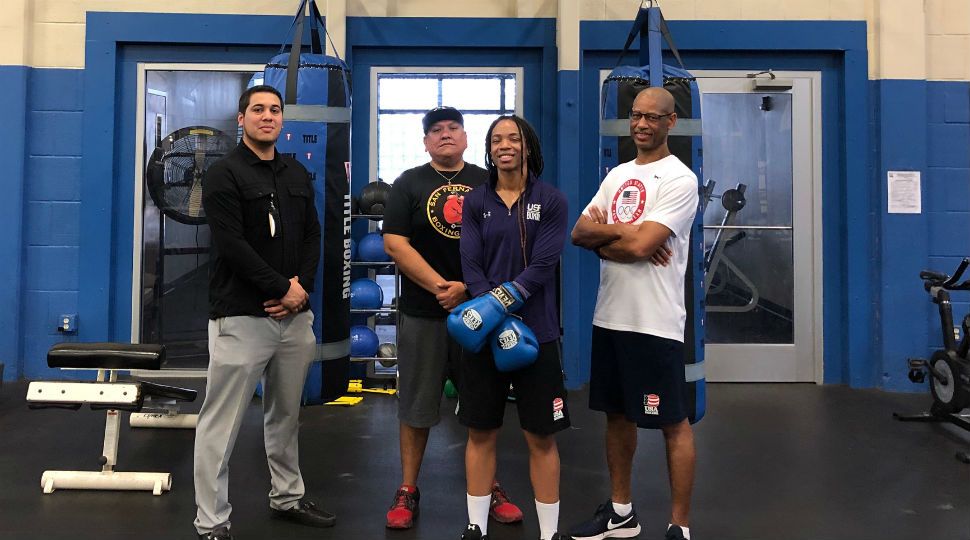 While the spotlight is still a new feeling for the Atlanta native, she always had a hunger to be the best---but in a very different sport.
"I went to the University of North Texas to play basketball and ended up at Oklahoma Christian University," Brown said.
As time went by, she found herself in San Antonio, making a difference for kids in the community.
"I was a courtesy officer. So I was in charge of the disciplinary actions and things of that sort at George Gervin High School," she said.
READ MORE | Davies Entertainment Hoping to Grow Boxing in San Antonio and Beyond
It was when she was working at the Boys and Girls Club on the East Side that she met her coach.
She was getting in shape to join the Navy, but after her first fight she knew she needed to go down a different path.
"She really sets a great example. She turned her whole life around. I told her once you train with me, there's no clubbing, no drinking. The only thing you can concentrate on is just boxing," Mays said.
Brown still keeps in touch with the kids and their parents. She says they help keep her humble and focused.
READ MORE | 3 East Side Boxers Bring Talents to National Stage
"I kind of forget because of the everyday lifestyle that I live. It's not anything luxurious or over the top so it helps me to stay humble. Being around the kids helps me to interact and remind myself that I'm no different," she said.