SAN ANTONIO – VIA Metropolitan Transit entered its ninth year for the VIA Employee Art Exhibit, showcasing more than 140 artistic entries made by VIA employees, retirees, and their family members.
Collaboration with The National Arts Program
Employees build connection with each other
Public display creates connection with commmunity
The exhibit is made possible by VIA's collaboration with The National Arts Program.
Manager of Employee Services and Benefits Cathy Schnitzer said she would have never put her art on public display if it wasn't for the encouragement from the program and fellow coworkers. She has now been participating for four years.
"In the beginning, I submitted some photographs just off my camera," Schnitzer said. "Once we submitted the art work, it was so much fun and really enjoyed coming to the gallery and seeing what our coworkers and their families submitted, it just encouraged you to continue year after year."
This year, she submitted a quilt made for her granddaughter. It won second place in the competition.
"This is called Grandma's Love 2 and it's a quilt for my grandchild Lily," Schnitzer said.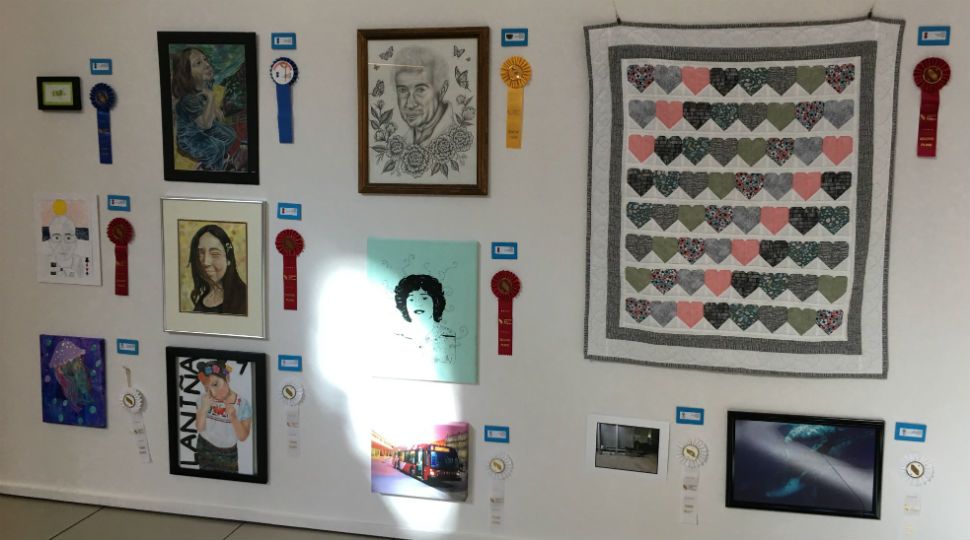 Andy Scheidt with VIA said not only does the art exhibit build a family feel between employees, but shows the community that they are more than just workers.
"When we put our art work out here into the lobby of The Grand, the people who come through here, they get a chance to see what the VIA family can do and that brings us closer to them as well because, we're not just people working at VIA, we're also people who can create art. We come together as a family and I think it's a great sense of connection with the community," he said.
This year's entries were judged by local artists, and prizes were awarded to participants. The exhibit was open through the month of October and is expected to return next year.