SAN ANTONIO -- The San Antonio Police Department reports violent crime is on a downward two-year trend.
4 percent decrease in violent crime in 2017
16 percent decrease in violent crime in 2018
New numbers sent to the FBI's Uniform Crime Report shows a 4 percent decrease in violent crime in 2017, and 16 percent in the same category for 2018. San Antonio Police Chief William McManus credits the Violent Crime Task Force for those positive results.
"We target specific individuals because of what they're doing. "We target specific blocks, we target specific houses," said McManus.
In 2016, 151 people were killed, the highest since 142 San Antonians were slain in 1995. In response to the great uptick in violent crime, San Antonio police created the Violent Crime Task Force (VCTF) in 2017. The specialty unit combines intelligence and research to aggressively target criminals suspected of murder, manslaughter, rape, robbery and assault.
"That type of targeted, intelligence driven enforcement is what make the Violent Crime Force successful," said McManus.
Though numbers back SAPD's efforts to combat violent crime more aggressively, the VCTF work mostly goes unnoticed.
"We need to stop the violence. We have to," said widow Sylvia Gallegos.
Gallego's husband Christopher Lozano was murdered in a drive-by shooting in July, 2017. Investigators with the San Antonio Police Department said the 31-year-old man was outside a residence in the 3500 block of El Paso when a car rolled up and fired several shots.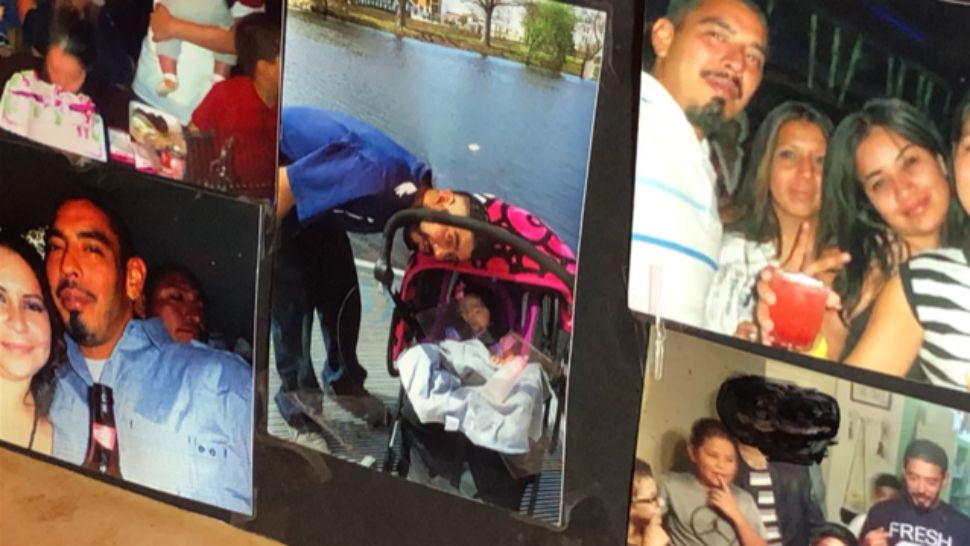 Lozano was hit with gunfire and died after arriving to an area hospital. No arrests have been made in Lozano's murder.
RELATED | Family Seeking Answers After 2017 Murder
"My family is not the same. It's never going to be the same. He died being an innocent man. He didn't have anything to do with anybody," said Gallegos.
The killers have not been caught. In the past two years, SAPD numbers details the VCTF arrested 22,732 individuals, executed 8,013 felony warrants, recovered 2,894 firearms and arrested 2,045 known gang members.
The San Antonio Police Department also claims the seizure of more than 1 million grams of drugs and over $3 million. Following a review of the statistics, McManus expects the FBI to certify the statistics in about a month.