SAN ANTONIO -- The National Society of Black Engineers spent part of their Sunday morning going door-to-door at homes on the east side of San Antonio.
Organization set to hold annual convention
Works to advocate higher education for minorities
Distributed SAT and ACT materials
The organization is getting ready for their annual convention next March at the Henry B. Gonzalez Convention Center.
"This is one of our grassroots programs called a 'Walk for Education.' The purpose is to increase awareness of higher education and specifically STEM, science, technology, engineering and math," said Austin Mamou, organizer.
Part of their mission is to target minority communities to help advocate for an education future beyond high school.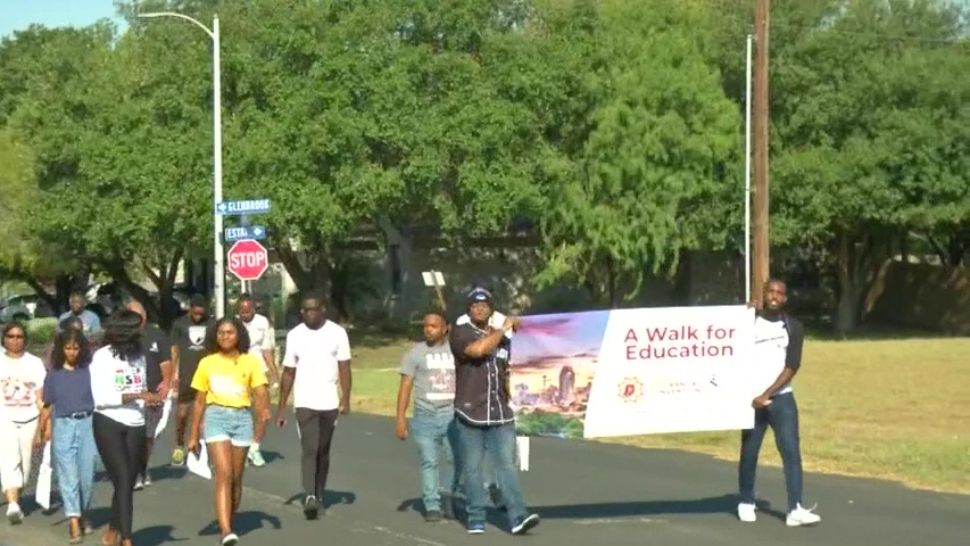 "We're just letting them know that they can do anything they want do. You can be an engineer; you can be a doctor. We just want them to know that there's a higher education for them," said Amber Jarrell.
The group is handing out SAT and ACT preparation materials along with scholarship information for college.
"The face to face interaction, it builds some familiarity and also, we get to cater to that specific person. I get to tell them my story and vice versa. We get to connect on a different level," said Mamou.
For more information about the organization and conference, visit the NSBE website.