A developing storm system will bring the heavy rain and potential for severe weather across North Texas tonight.
A few strong to severe thunderstorms are possible across North Texas and the eastern half of Oklahoma tonight. The Storm Prediction Center (SPC) has put the region under a marginal to slight risk for severe weather, which includes the Dallas-Fort Worth metro.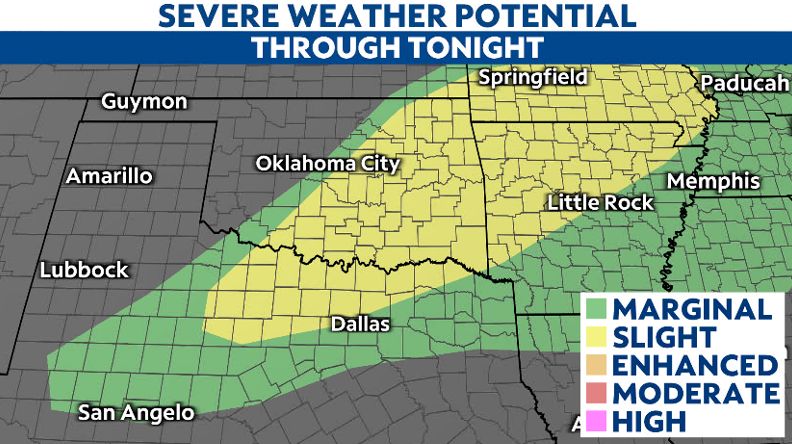 These storms may begin as early as mid- and late afternoon, given sufficient moisture and favorable surface heating behind a dry line near the Permian Basin.
As the upper-level disturbance swings across the region, a few supercells and perhaps some bowing clusters, could develop after 6 p.m.
Damaging wind gusts and large hail remain the biggest threats from stronger storms. However, a few tornadoes can't be ruled out overnight.
The severe potential will be limited by a strong cap in the middle atmosphere, but if any storms break through, they could quickly become severe.
Stay aware and have at least two ways to receive alerts. Set a plan for emergency actions to take for your family. The severe weather threat will end by midday Tuesday.