With March right around the corner, the Climate Prediction Center (CPC) reveals what kind of weather Texans may experience heading into spring.
It's the end of February and most Texans are probably over the cold temperatures and wintry precipitation. We're marching closer to the first day of spring, but will it really feel like it once March arrives?
The March climate outlook from the CPC shows that spring warmth is likely across Texas. The entire state can expect warmer-than-average temperatures.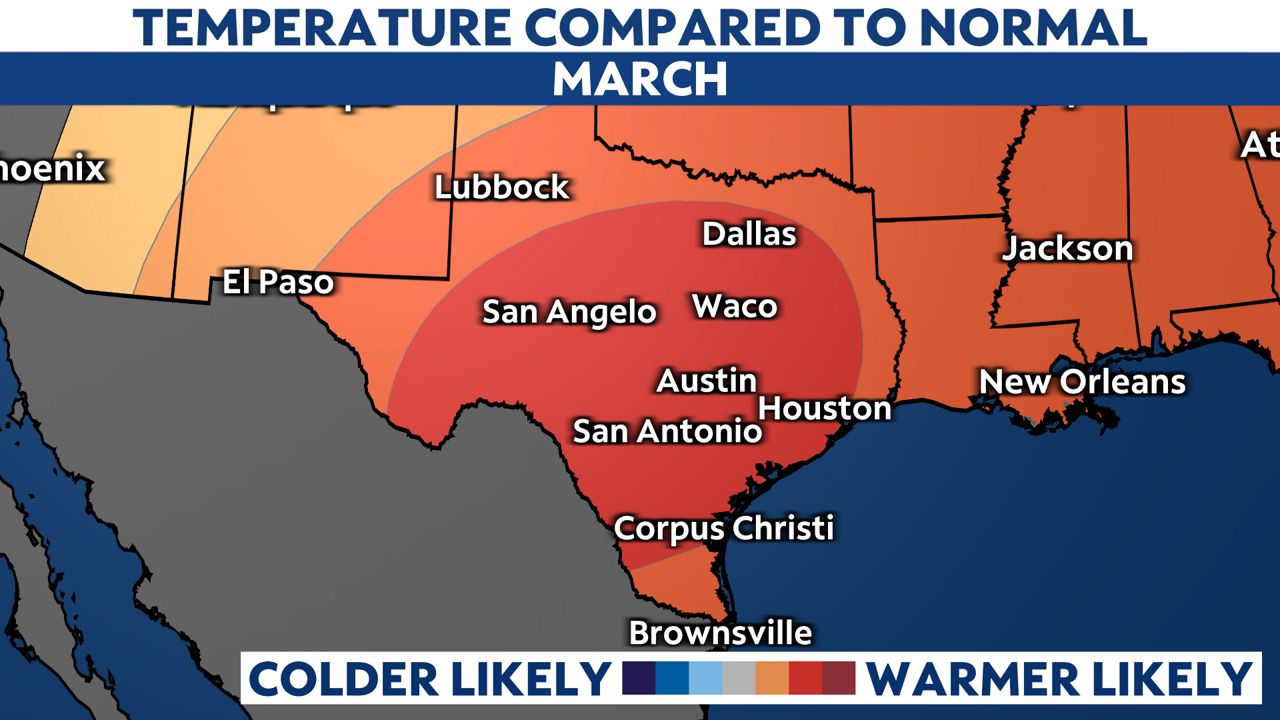 What about precipitation? With drought conditions worsening rapidly across West and South Texas, rainfall would be beneficial.
Unfortunately, conditions look to stay the driest for the areas that need rain the most, with the rest of the state expected to see near to slightly below normal rainfall during the month of March.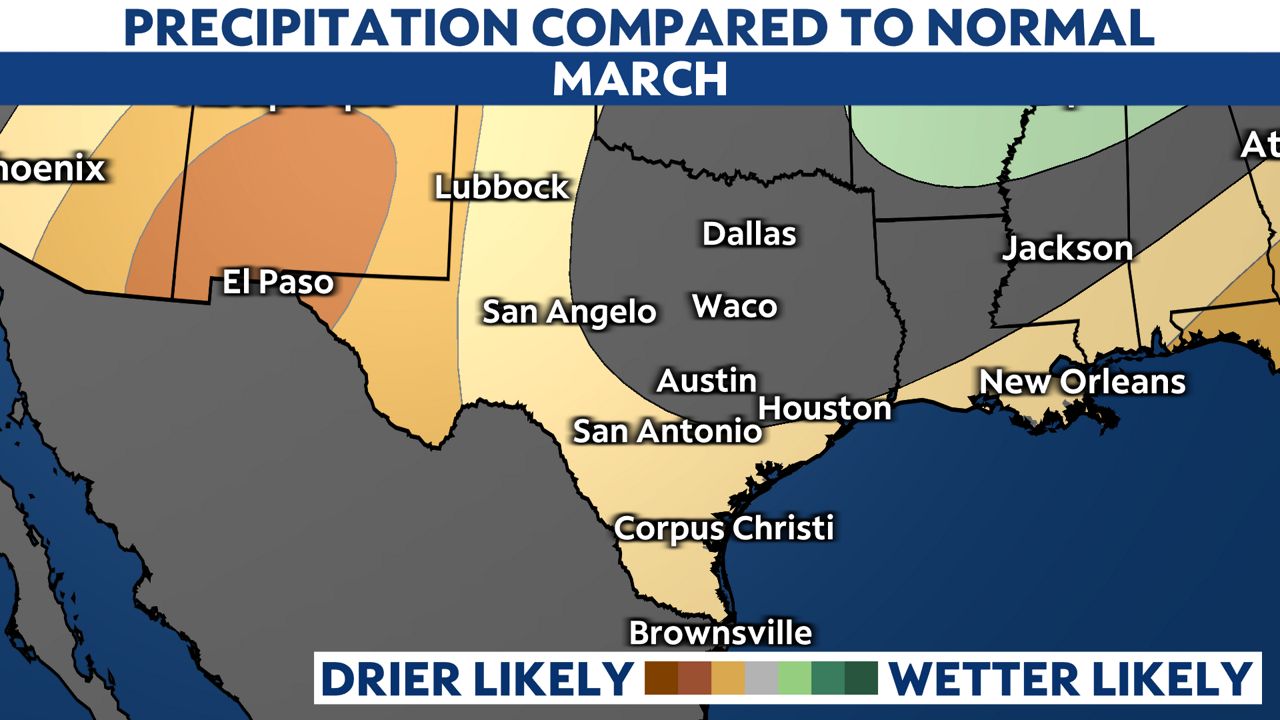 The U.S. Seasonal Drought Outlook shows that most of the Lone Star State will find drought persisting into the end of May.
While statewide drought conditions will affect most of the region, the hardest hit areas will be across parts of the Panhandle and western parts of the state.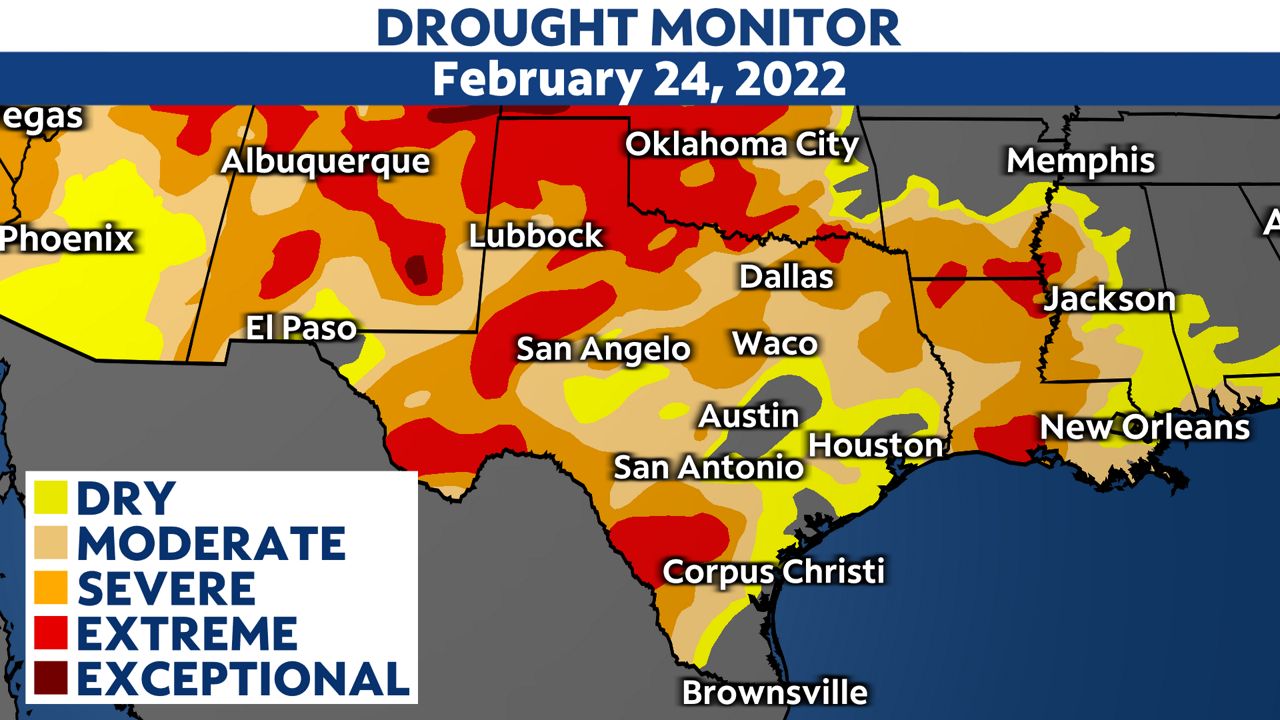 La Niña conditions are also expected to continue through the spring before returning to neutral by this summer. The March climate outlook shows the La Niña connection or impact to Texas weather, with likely drier and warmer conditions for most.
The concern? With more of the state experiencing drought conditions and warmer temperatures into the spring, there will be an elevated for risk for fires.
Any storm system or cold front that brings gusty winds and a drop in humidity will mean fires that develop may grow and spread rapidly.