AUSTIN, Texas -- Young Texans experiencing homelessness will have another affordable housing option after leaders of LifeWorks unveiled a new facility in a grand opening Tuesday. The nonprofit aims to be a "fearless advocate" for youth and young families seeking their path to self-sufficiency.
Grand opening for "The Works II" facility held Tuesday
17,300-square-foot facility features 29 housing units
Part of project to eliminate youth homelessness in Austin
"We can do it, because we have built this amazing community of philanthropists, experts, advocates and youth around us," Susan McDowell, executive director of LifeWorks, said.
The 17,300-square-foot building allows tenants of all incomes to live there for as long as they need. They will also have access to 21 programs that provide support under the categories of housing, counseling, education, and workforce. The project, dubbed "The Works II," is a 29-unit affordable housing community on LifeWork's East Austin campus and was built alongside "The Works I," which has 42 units.
The opening also marks the launch of a major effort this year to raise the $4.9 million LifeWorks officials say they need to scale programs and create more housing.
It is part of the larger goal to have Austin become the first city in the country to achieve an effective-zero homeless youth population by the end of 2020. Officials with LifeWorks want to create a system where youth homelessness is "rare, brief, and non-recurring," which includes, in part, being able to house youth within 30 to 45 days.
"What makes me believe that we are going to get this done, that we are going to end youth homelessness here is just how many people care. You all being here today is just evidence of how many people care, about homelessness, about our youth, and about this work in our community's future. LifeWorks cannot do this alone," McDowell said.
LifeWorks Executive Director Susan McDowell speaks at an unveiling ceremony for "The Works II" in Austin, Texas, in this image from January 21, 2020, (Reena Diamante/Spectrum News)
Twenty-six-year-old Franklin Fisher was also one of the speakers at the opening.
"Every child should be raised around loving parents and have that experience and have that compassion and that attention. I didn't get that, so I was already dealing with that on top of dealing with homelessness," Fisher said.
At the time, Fisher said, he felt like like he "lost everything." He was in high school and living on the streets.
"The biggest issue for me was more of watching people that I knew from school, family, friends, walk by and not even pay attention to me. It broke me more than anything I've ever experienced. I was so broken just to see how people didn't even care. I think that's what a lot of youth feel through this. They just want to feel accepted. They want to feel loved, and they want to feel like somebody wants them to be around," he said.
In 2014, Fisher got connected to people at LifeWorks and was placed into permanent supportive housing at "The Works I," where he has been living ever since. While he is a client who has access to counseling and workforce services, Fisher has also had an opportunity to play an active role in LifeWork's mission. He has been a part of of the LifeWorks Affordable Housing board, the Voice (Venturing On Into Community Engagement Project), as well as the Austin Youth Collective.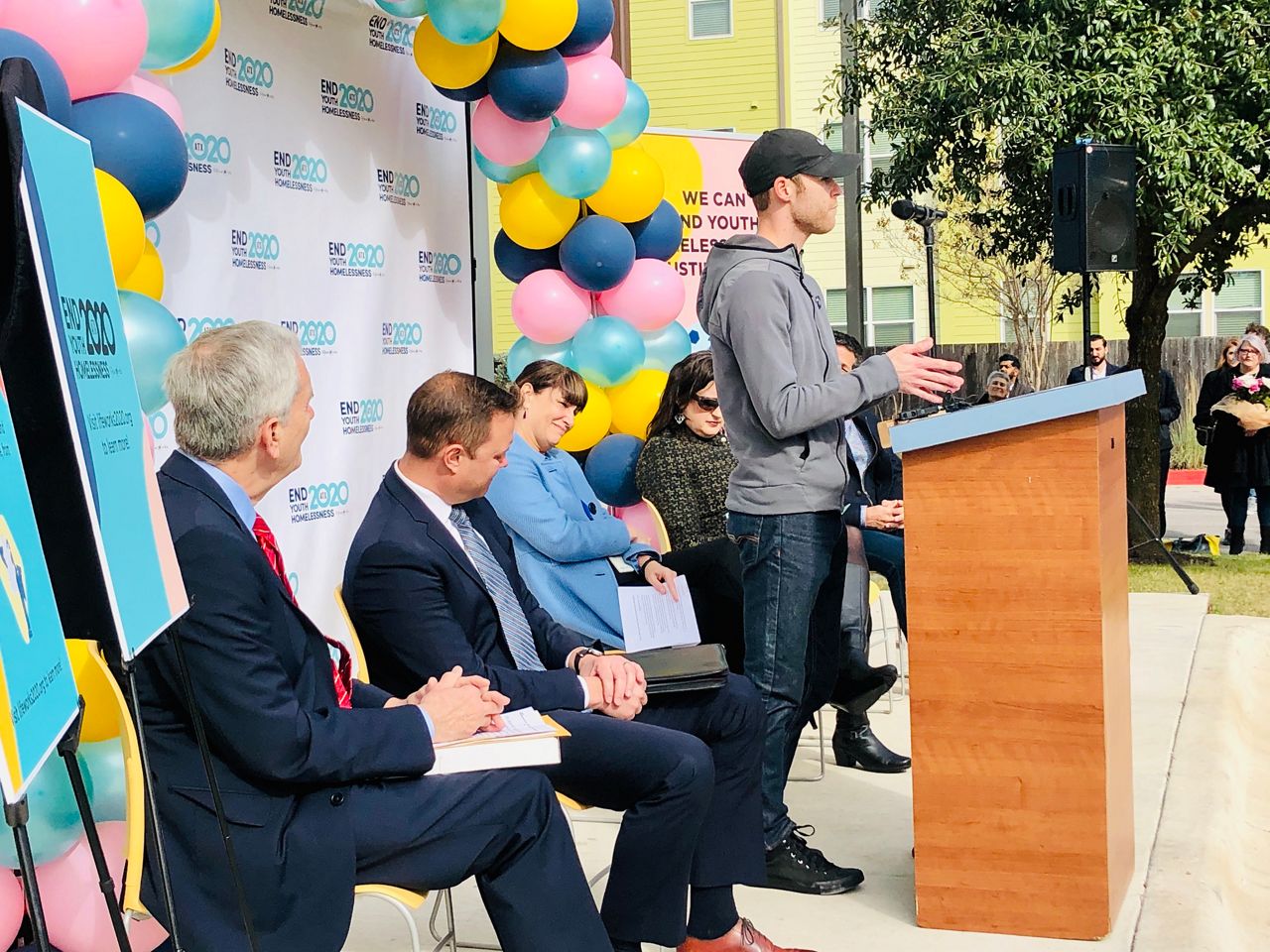 Franklin Fisher, 26, who previously experienced homelessness, speaks at the unveiling ceremony for "The Works II" in Austin, Texas, in this image from January 21, 2020. (Reena Diamante/Spectrum News)
Fisher also has been able to explore and use his creative abilities in art and music to help others.
"Having housing is the basic necessity that you need to be able to do anything. I couldn't do art if I was homeless on the street. My mindset is then focusing on, you know, 'What am I going to eat? Where am I going to sleep tonight?" Fisher said.
For more information and to donate to the goal of ending youth homelessness in Austin by 2020, visit lifeworks2020.org.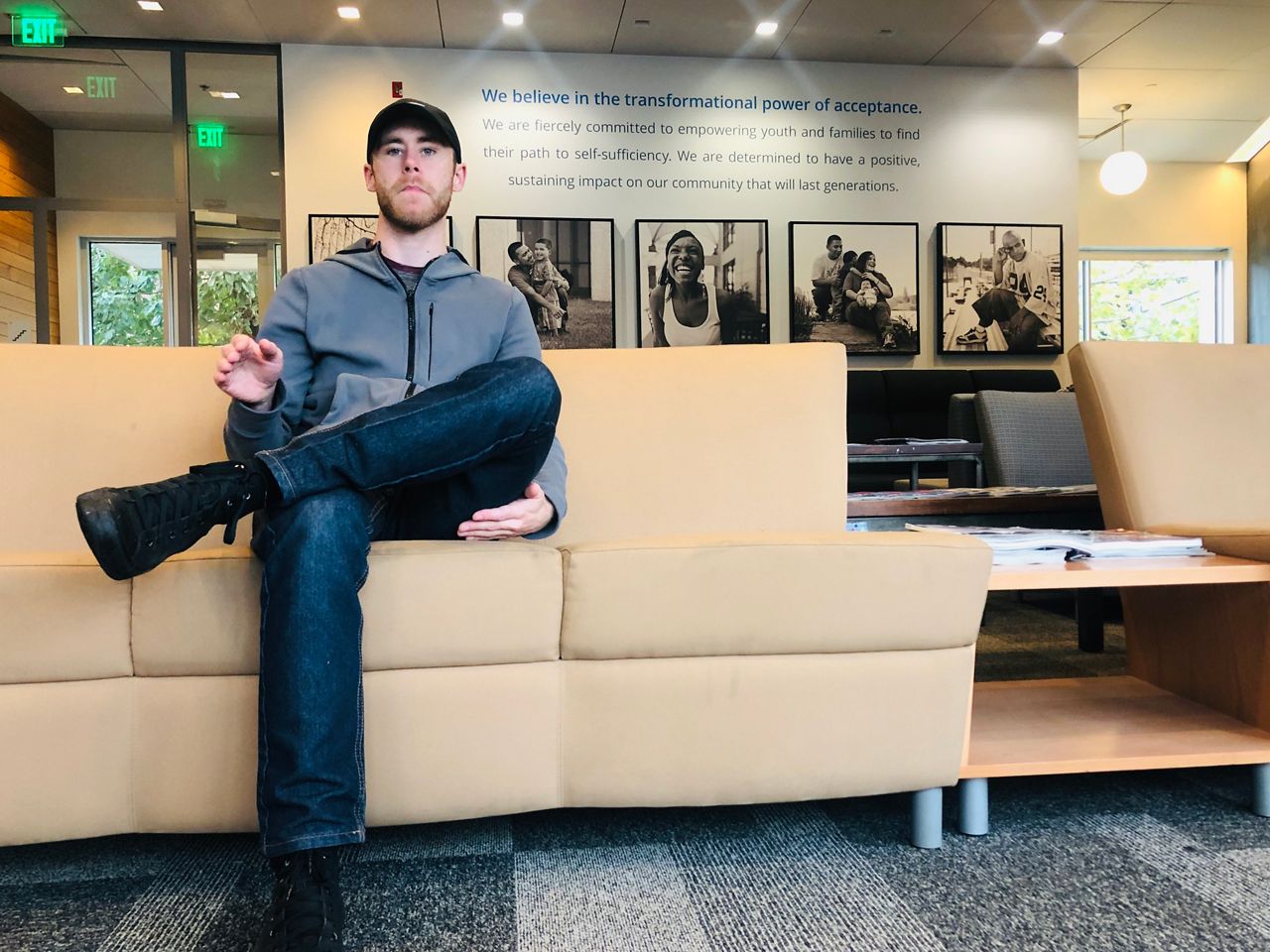 Franklin Fisher appears in Austin, Texas, in this image from January 21, 2020. (Reena Diamante/Spectrum News)