SAN ANTONIO — World War II veteran and Tuskegee Airman Dr. Granville Coggs died on Tuesday at the age of 93.
Coggs was a San Antonio resident
One of the first black military pilots
Graduated from Harvard Medical School
Coggs, who, along with the other living and deceased Tuskeegee Airmen, received a collective Congressional Gold Medal in 2007, was also a radiologist at Brooke Army Medical Center in San Antonio.
RELATED | Tuskegee Airman Takes 1 More Flight
Coggs was drafted into the Army in 1943 for WWII. He applied and was accepted into the new Tuskegee Airmen program at the Tuskegee Army Airfield. The program was meant to produce the nation's first black military airmen.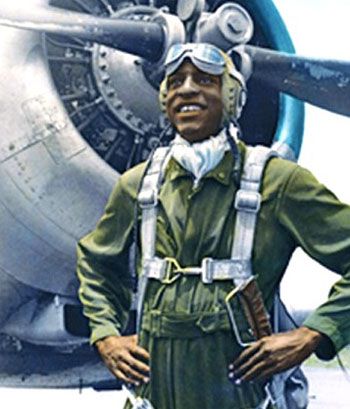 (Photo credit: U.S. DoD)
Coggs served in the segregated Black United States Army Air Corps from 1943 to 1946. He earned badges for his achievements as an aerial gunner, aerial bombardier, and multi-engine pilot.
In 1953 Coggs graduated from Harvard Medical School. In 1959 he became the first black doctor at Kaiser Foundation Hospital in San Francisco.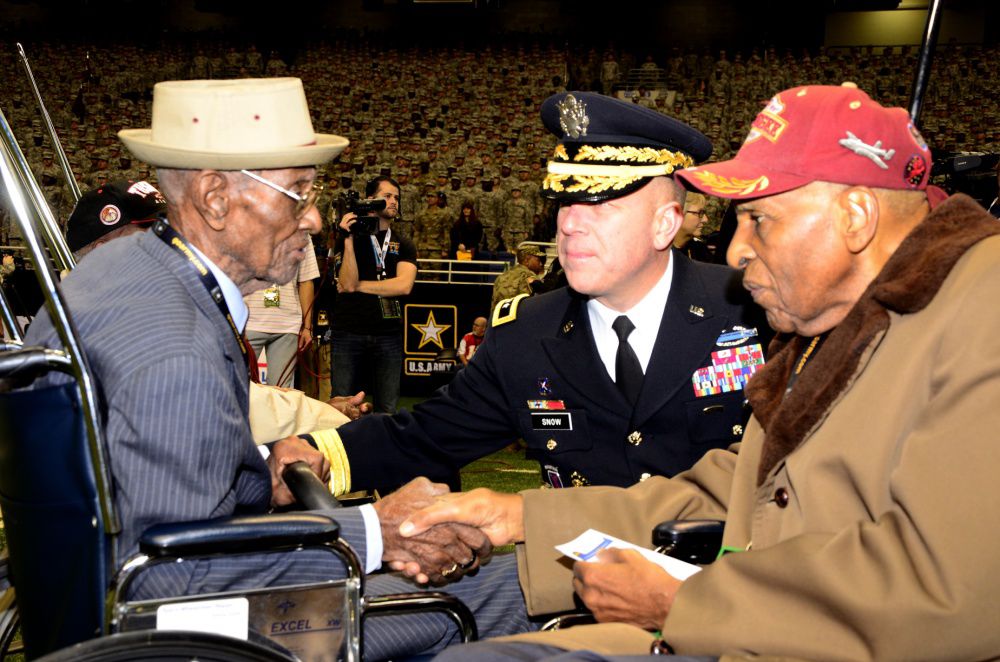 (Former oldest WWII veteran Richard Overton greets Dr. Granville Coggs in 2016. Photo credit: U.S. DoD)
Coggs became a tenured professor at the University of Texas Health Science Center in San Antonio in 1975. In 1983 he created the San Antonio Breast Evaluation Center, specializing in diagnosis.
In 2016 Coggs joined Honor Flight Austin on a trip to Washington, D.C. to see memorials built in his honor.
Funeral Information
Visitation Hours: Friday from 1 – 9 p.m. at Porter Loring Mortuary at 1101 McCullough Ave. in San Antonio
Funeral Service: Saturday at 3 p.m. at Porter Loring Mortuary Chapel
CORRECTION: An earlier version of this article credited Granville Coggs with a Congressional Gold Medal. It was, in fact, a collective medal received by all of the Tuskegee Airmen. (May 14, 2019)