With trees and wildflowers in full bloom, it seems spring has already sprung across Texas well ahead of next Tuesday's Vernal Equinox, and it's likely to be a warmer-than-normal season ahead according to forecasters.
NOAA's seasonal outlook, released on Thursday, also calls for drier-than-normal weather across all of the Lone Star State through June.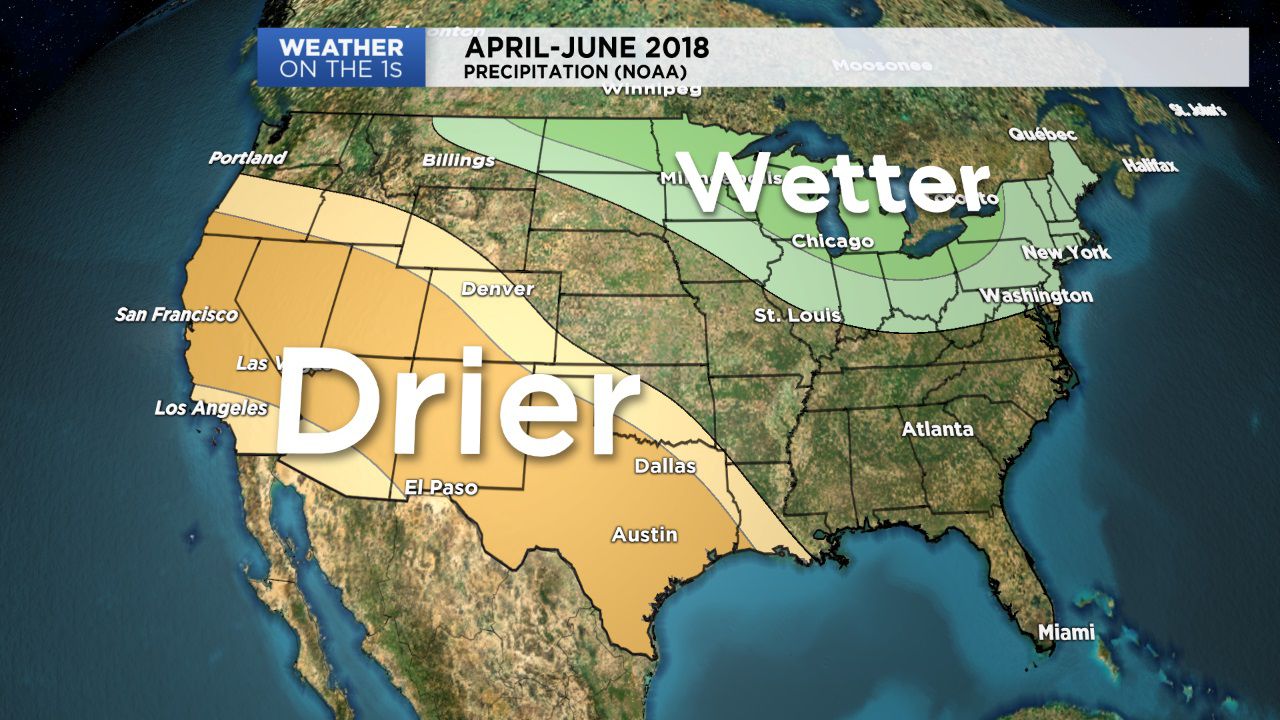 Specifically, when it comes to temperatures, the outlook calls for a high 70 percent probability of well above-average spring temperatures.
It's a slightly lower 40-50 percent chance for drier weather during the next 90 days according to the forecast.
The Southwest looks to be the driest quadrant of the country, with drought conditions in the Austin and San Antonio metro areas likely continuing or even getting worse, predicts NOAA.
The latest Drought Monitor shows moderate drought status in most of South-Central Texas, with a pocket of severe drought in Bell County north of Austin.
An excessively wet past few months has already brought flooding to rivers and other waterways across the Ohio and Mississippi River basins as well as the Lower Great Lakes, and that's where NOAA draws the bulls-eye when it comes to highest Spring flood risk.
We look to a weakening La Niña in the Pacific Ocean as the primary driving mechanism behind the forecast.
Meteorologists says there's a teleconnection between ocean and weather -- what happens in those waters in the equatorial Pacific generally southwest of Hawaii can influence the weather across North and South America.
The La Niña peaked last October with waters running about one degree cooler than normal, and sea-surface temperatures have been gradually warming back to near average according to buoy data.
NOAA says La Niña conditions will most likely disappear between now and May with a return to the neutral (or "La Nada") phase of the El Niño cycle.
Historically, Texas experiences drier conditions during La Niña and wetter conditions during El Niño, while previous "La Nada" years have run the gamut.
Computer models show a general flat pattern with El Niño predicted to remain in the neutral phase for the rest of 2018.
That said, El Niño, often the Texas drought buster, could return sooner than later.
For the latest forecast, watch 'Weather on the 1s' or check out the main weather homepage.