HERNANDO COUNTY, Fla. – The Weeki Wachee Spring State Park will mark its 75th anniversary on October 13, and organizers are preparing to celebrate in a way they've never done before.
---
What You Need To Know
Weeki Wachee Springs State Park is celebrating 75 years


They plan on celebrating the event by creating a realistic mermaid


They are using Rosetta Adkins to create the mermaid from a real face


---
Earlier this year, Spectrum Bay News 9's Katya Guillaume introduced us to one of the very first Weeki Wachee mermaid who's now 91 years old. You can watch her story here.
The next project in this year's celebration is hiring artists like special effects makeup artist Rosetta Adkins to come and design parts of a lifesize mermaid.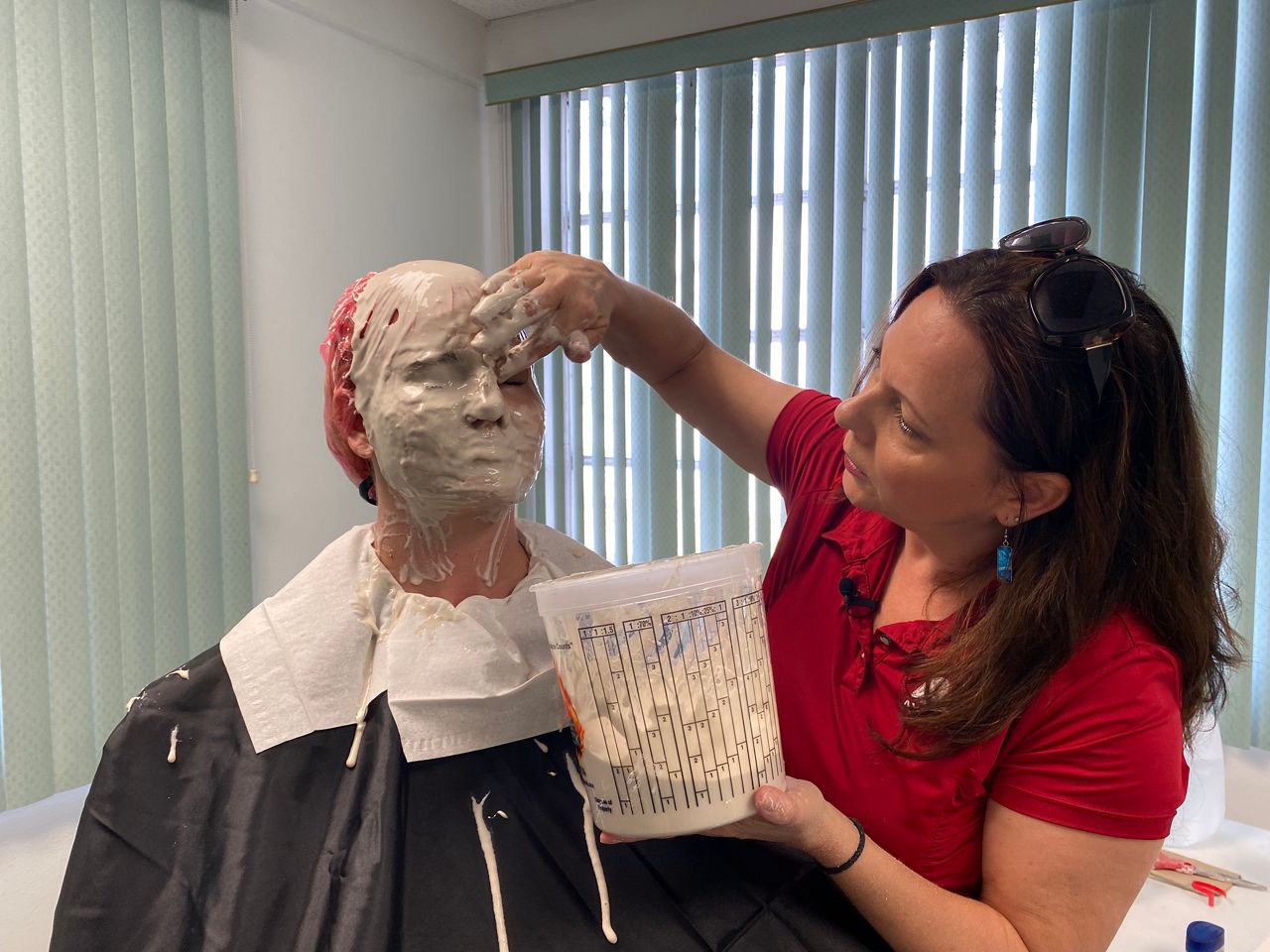 It's a very messy kind of art, but one sure to keep you in awe once it's done "There's so many possibilities," Adkins told Bay News 9. "Everyone's always creating something fun."
Adkins started working on special effects very early in life. "In high school, I ended up finding out that there was a special effects makeup school in Orlando," she said.
She's created hundreds of 3-dimensional sculptures in her years as an artist. Showing off the molding process, she said, "This will dry and become a hard shell and at that point, we'll demold, and this will be like the support jacket for the alginate mold."
Before placing these strips, Adkins prepares the mold, a white powdery substance that she'll mix in water, and then lay it quickly on Kristy Lowman's face.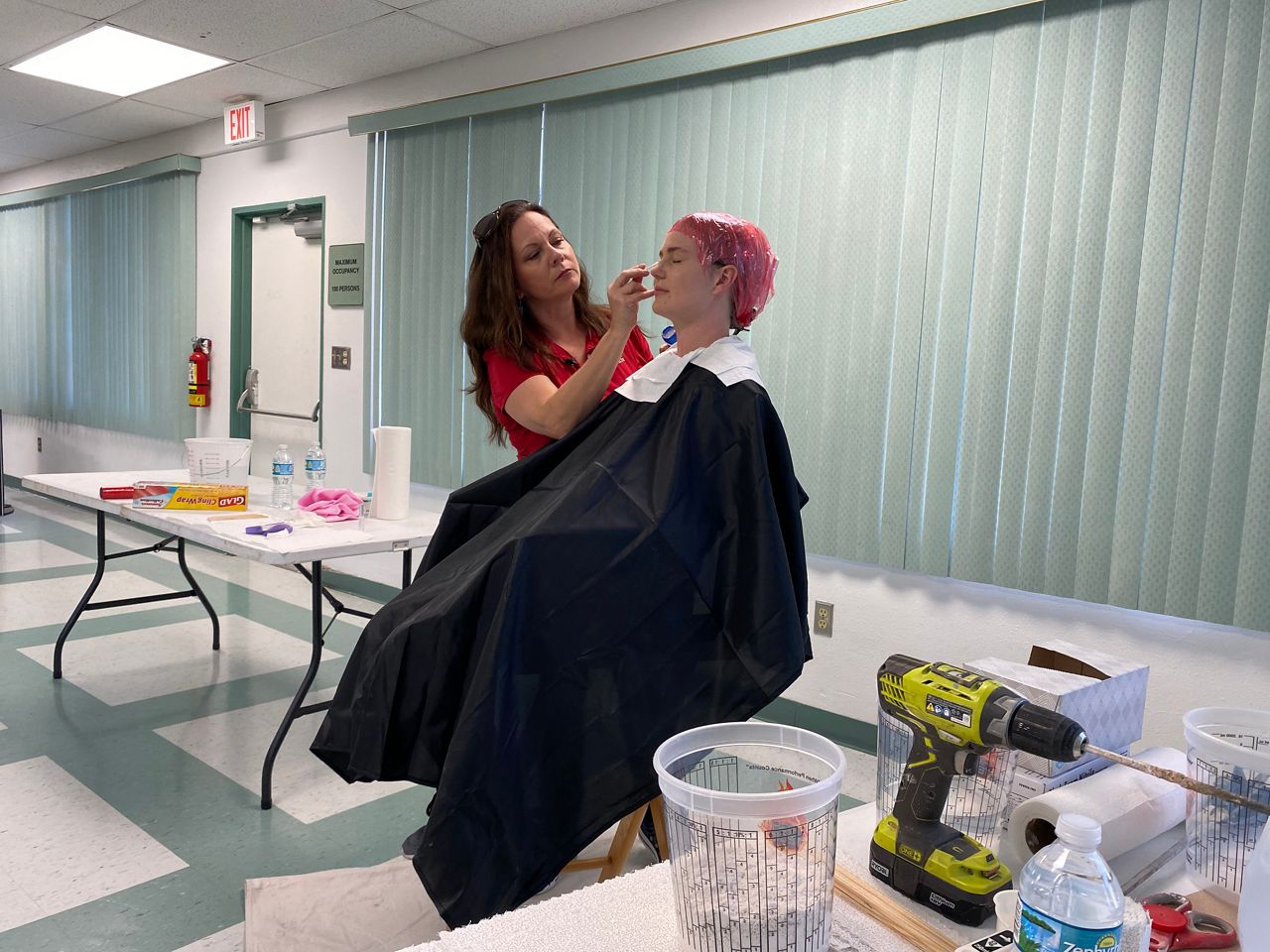 She said, "I'm really excited and a little nervous but I'm excited."
Kristy is used to sitting in a makeup chair, but this time is different. "I was a mermaid for about 7 years," she said, a fulfilled dream for this retired mermaid turned nurse.
"Some of my favorite memories, we got to do a lot of cool stuff; swim at different aquariums with sharks, manta rays, all the fun scary stuff," she said about her days swimming at Weeki Wachee.
As the Weeki Wachee Springs State Park prepares to celebrate its 75th birthday, organizers are preparing to pull out all the stops. This is the biggest one, right now, a life-size statue of their most iconic prize possession: the mermaid.
"I think it's really cool," Adkins said during her design. "I'm glad that I was invited."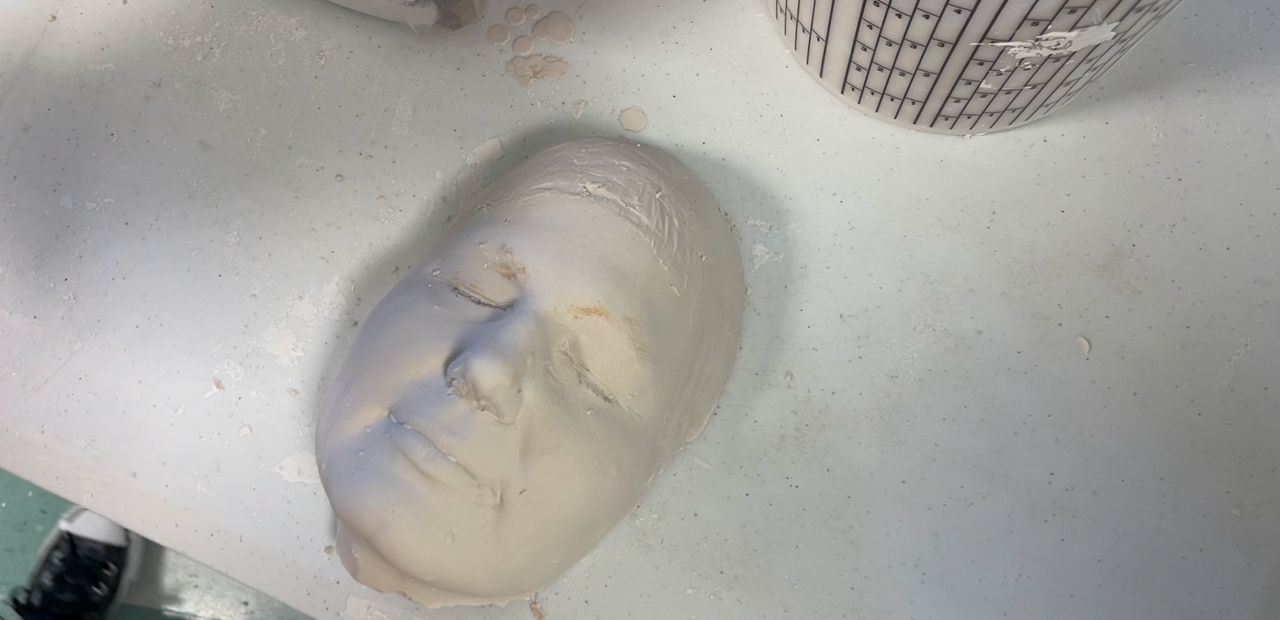 Now that the molding is dry, Adkins pulls it off Kristy's face. The mold is laid out to harden even further before being sent over to the studio to be decorated. The molding of Kristy's face will be the head of the mermaid statue that will be revealed on the eventful October morning for the big 7-5.