ST. PETERSBURG, Fla. — The film "Elfette Saves Christmas" was mostly shot in Pinellas County, features a St. Petersburg native as the main character and will be shown at the St. Pete Pier on Thursday.
"We're excited! We love what we do," said actor Brielle Keller, 30, who plays Elfette. "We couldn't be more happy to be in our hometown."
Brielle's husband, Sean Keller, 29, was the director of photography and shot the entire movie. It released back in 2019.
"I was really happy, actually, to see "Elfette," a couple of years now after its release, is still being shown," he said. "I know it's one of the first holiday movies to be shot and produced and edited here in the Bay Area." ​
Both Brielle and Sean were born and raised in St. Petersburg. They knew each other as little kids but didn't fall in love until they met again as adults and pursued their passion for filmmaking.
Sean proposed to Brielle while they were filming scenes for "Elfette Saves Christmas" in New York City.
"When we were shooting the movie, I thought it was such an accomplishment for both us to be working on our first feature film together with such a connection," said Sean. "Me behind the camera, her in front of the camera. There's just something very romantic about that." ​
Brielle, who also co-wrote the movie, said Sean staged a fake scene to propose. It was cold and she was annoyed until she realized what was happening.
"He said, 'Hey, turn around.' I'm kind of like, 'What?'" said Brielle. "He's down on one knee, 'Will you marry me?' It was beautiful."​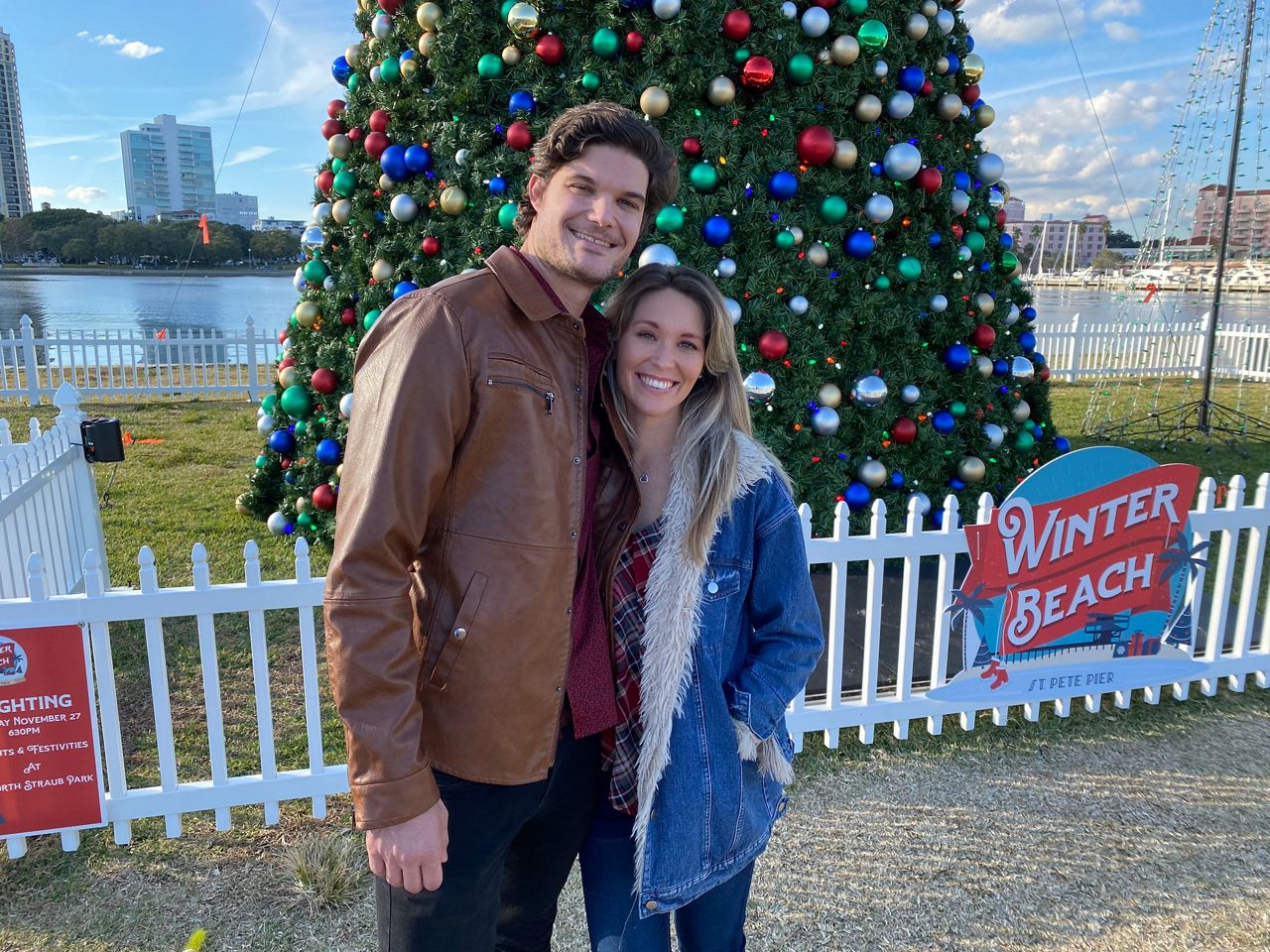 The couple recently moved back to the Bay Area. They're living in a 32-foot long RV in New Port Richey and had no idea their movie was being shown at the Pier.
"It was a surprise to us," said Sean. "We didn't know the event was actually happening until we saw it on social media."
The premise of the movie is Elfette has to save the day when Santa Claus is kidnapped. The film will be shown at the St. Pete Pier at 6:30 p.m. on Thursday as part of the holiday movie series at Winter Beach.
The Kellers are planning to attend the showing.
"I'm really happy for this opportunity. I can't wait to see everybody's smiling faces with Elfette," said Brielle. "I will be there if anybody wants an autograph or to talk to us. I'm a real person. I absolutely love what I do and I can't wait to do it some more."
The couple will shoot a sci-fi thriller in Pinellas County next year and are starting their own production company called Idea Engine LLC.