It's been 100 years since a major hurricane hit Tampa Bay.
On October 25, 1921, a hurricane struck Tarpon Springs. It was a Category 3 hurricane at landfall, bringing devastating wind damage to our area and a storm surge up to 11 feet in Tampa Bay.
The hurricane destroyed houses and washed away roads. It damaged piers, boats and railroad tracks.
Meteorologists Juli Marquez and Nick Merianos have been collecting historical pictures of our area from that time.
A big thank you to Rodney Kite-Powell, Director of the Touchton Map Library at the Tampa Bay History Center, and Jessy Breckenridge, Archives & Collections Manager at the St. Petersburg Museum of History, for giving us their insights into Tampa Bay at that time.
Some buildings were destroyed in St. Petersburg's downtown waterfront. This is what was left of the bandstand in the original Waterfront Park, which is now South Straub Park. (Courtesy: Tampa Bay History Center)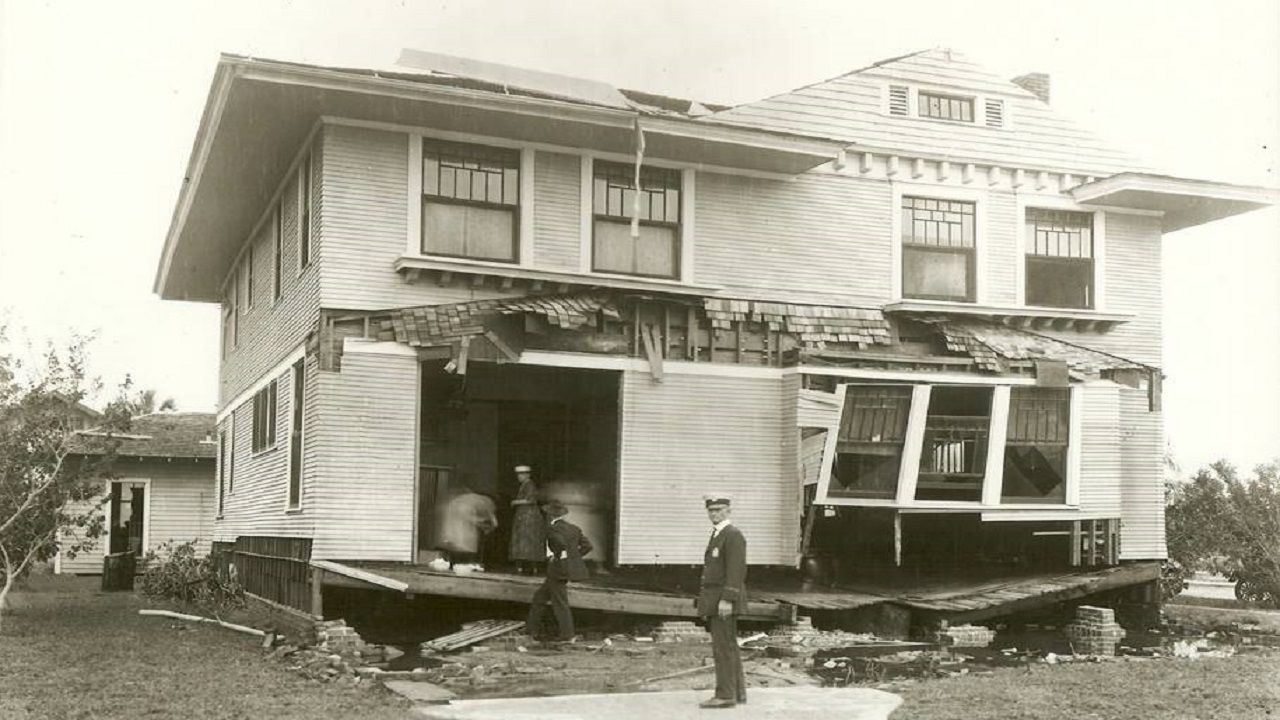 A house damaged on Bayshore Boulevard. (Courtesy: Tampa Bay History Center)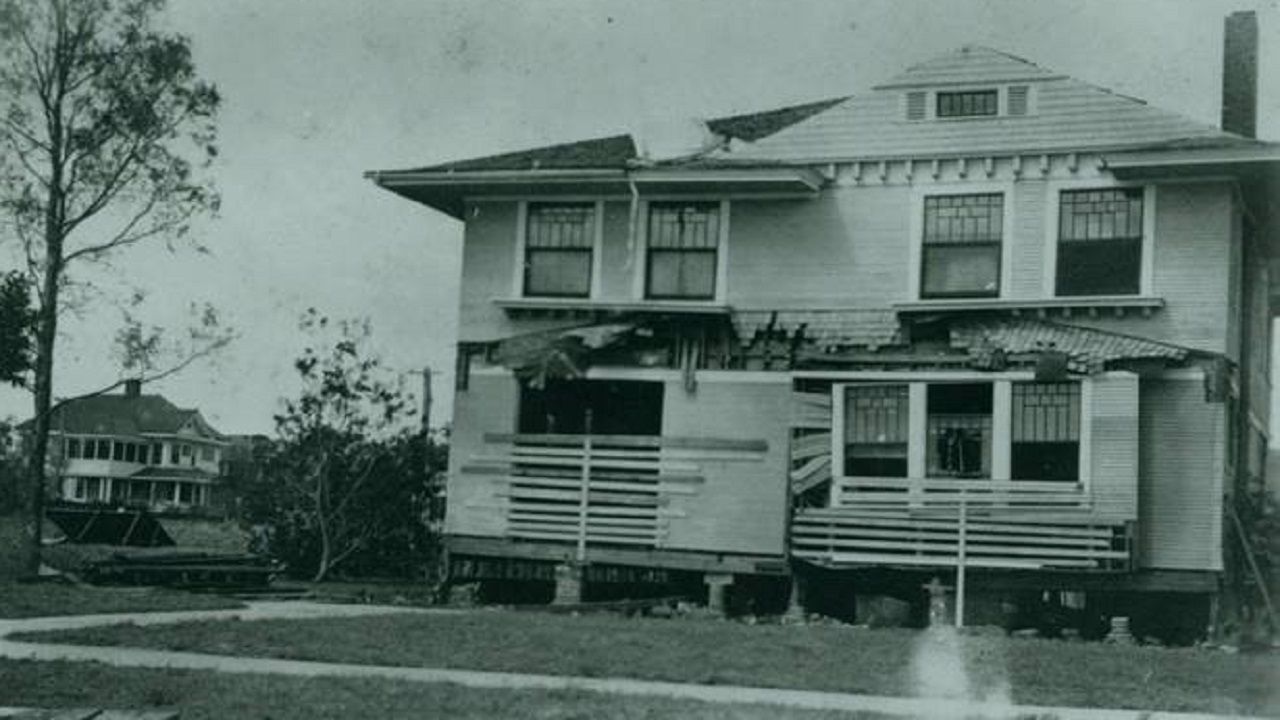 Another view of the same home on Bayshore following the October 1921 hurricane. The house was starting to be repaired. (Courtesy: Tampa Bay History Center)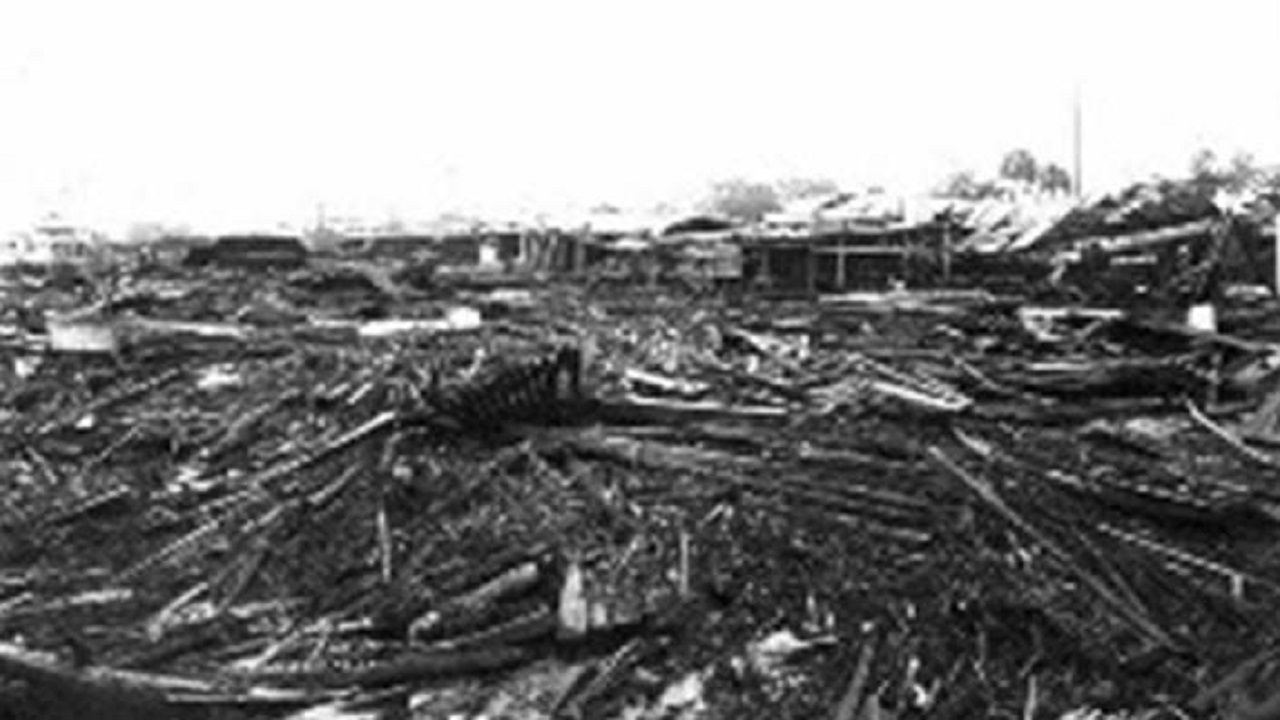 Damage after a 10.5' storm surge inundated the area that is now Channelside. (Courtesy: Tampa Bay History Center)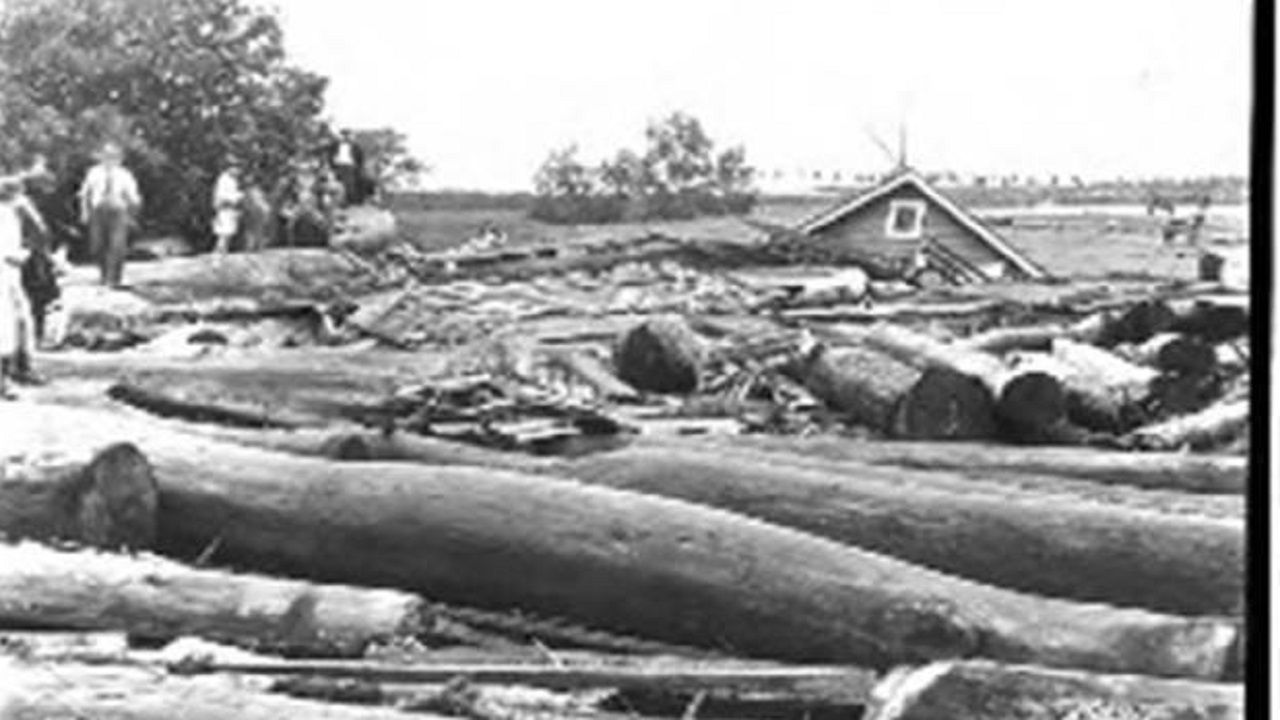 People survey the incredible hurricane damage at Palmetto Beach. (Courtesy: Tampa Bay History Center)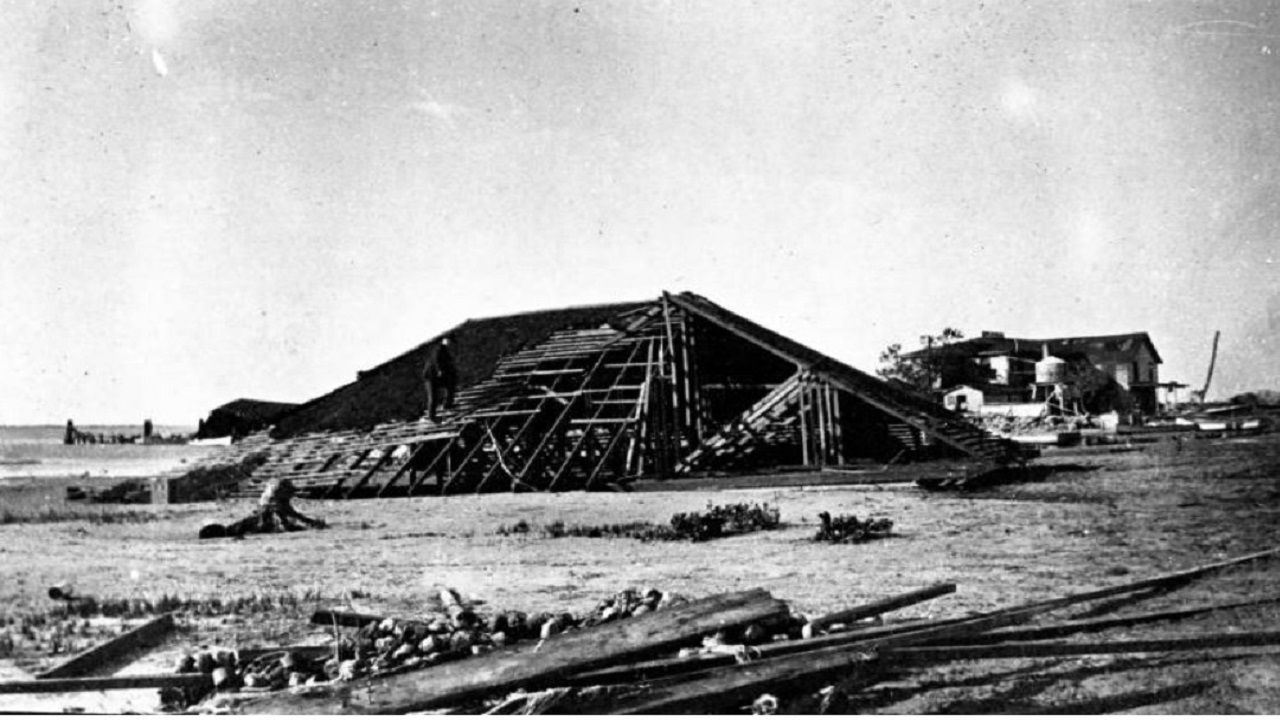 There was significant damage to buildings and crops in Manatee County. (Courtesy: Manatee County Public Library System)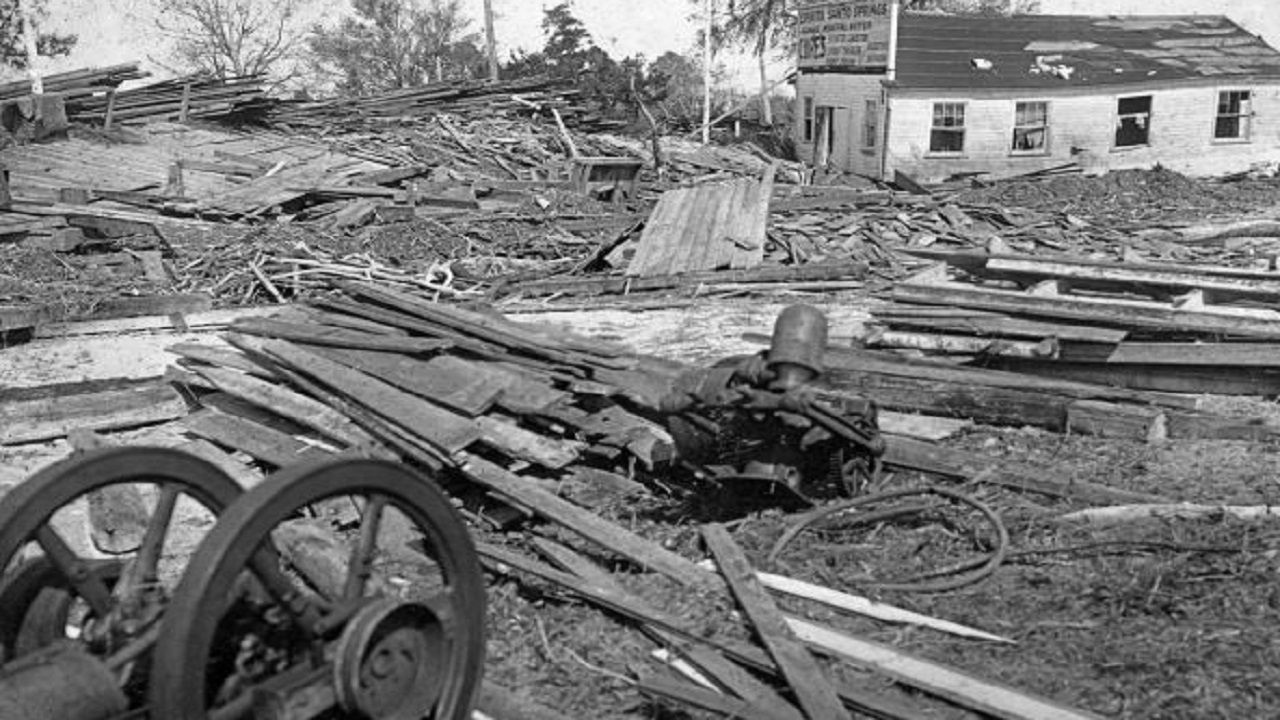 Wreckage of the Safety Harbor Springs Pavilion after the 1921 Tampa Bay hurricane. (Courtesy: Hillsborough County Public Library)