Thunder, lightning and heavy rain blanketed the skies of Texas early Wednesday morning. Fortunately, most storms that rolled through North and Central Texas were well-behaved.
What was a welcomed sight was the rain. While it wasn't drought-busting in any way, we will take whatever we can get.
---
What You Need To Know
Showers and storms push east, the greatest severe weather threat moves into Mississippi


Winds shift from the northwest today, ushering in a slightly cooler and drier air mass


Elevated to critical fire danger is expected during the afternoon as wind gusts exceed 40 mph
---
Rainfall estimates from Wednesday morning
Much of the state is in desperately needs rain. Dallas/Fort Worth, for example, is more than five inches below normal for this time of the year. This morning's rain helped, but not enough rain fell to pull us out of our ongoing drought.
The heaviest rain fell across parts of Dallas/Fort Worth. Love Field Airport recorded 1.06 inches of rain and nearly an inch fell at the DFW Airport.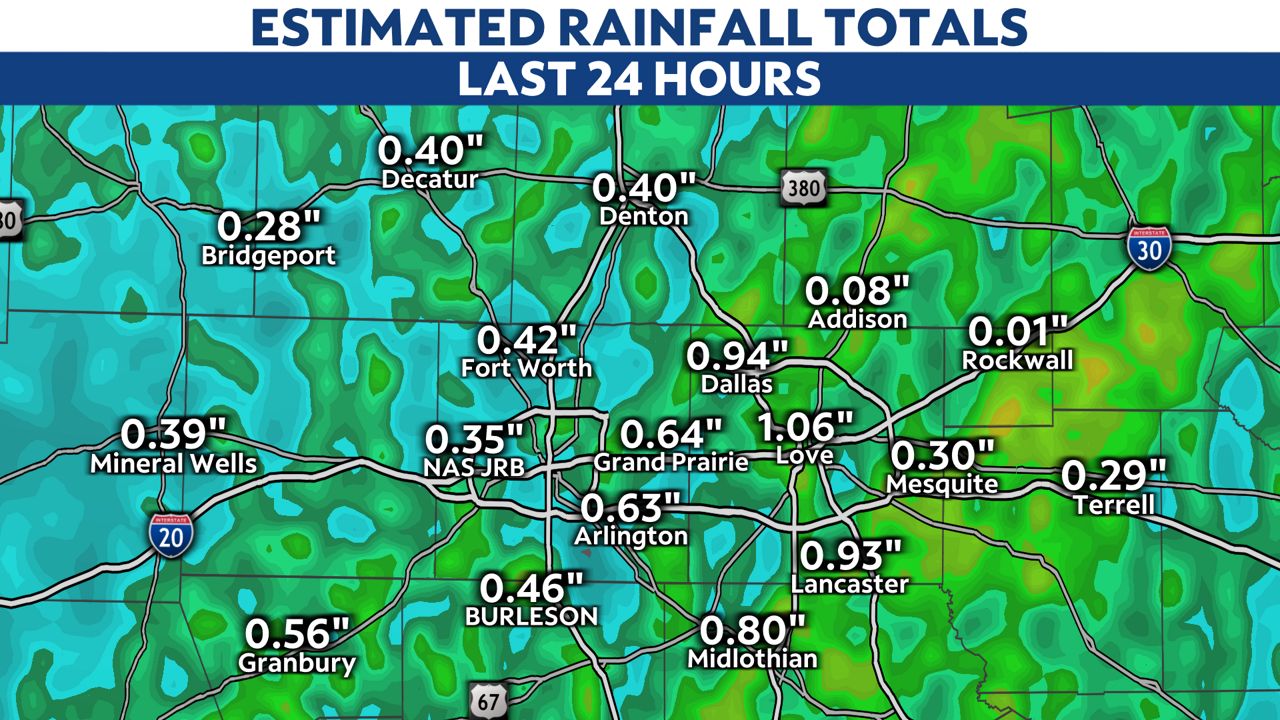 Extreme to exceptional drought conditions still exist along and west of I-35 in Central Texas. Thankfully, areas like Waco recorded 0.60 inches of rain. Areas south into the Winter Garden didn't pickup much of anything.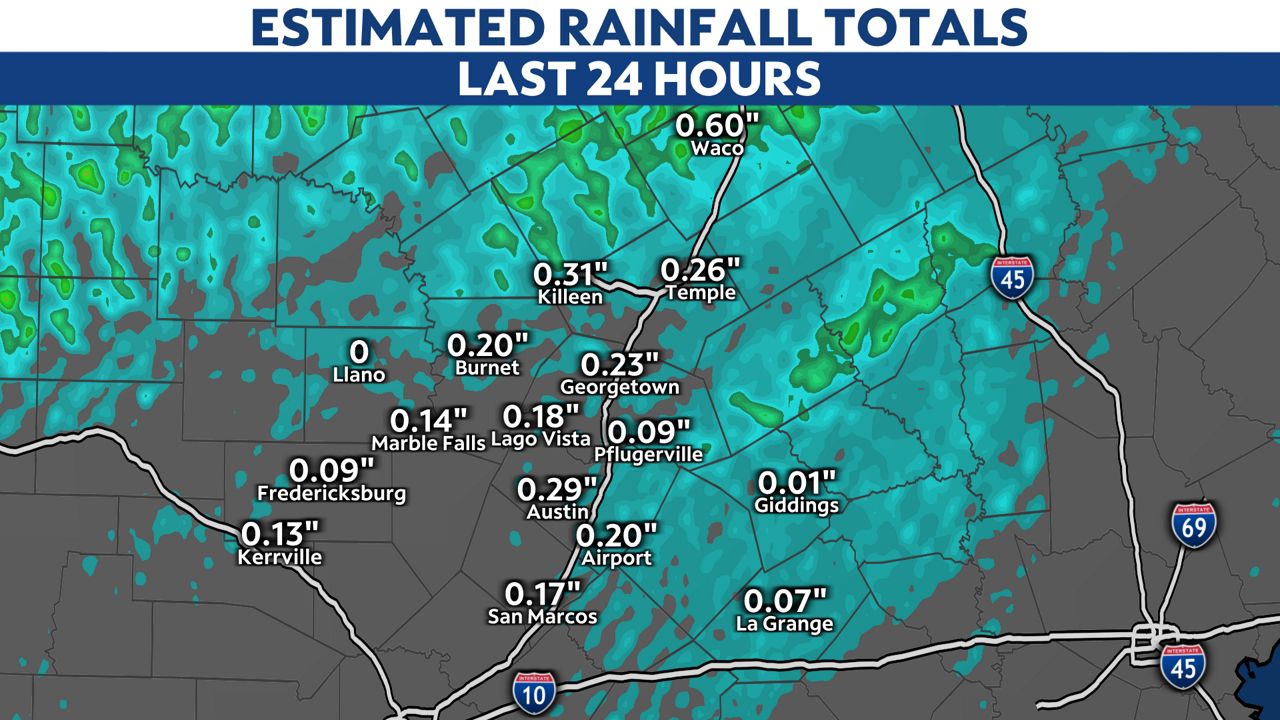 Elevated to critical fire danger
As the wind shifts and drier continues to flow in, there will be an elevated to near critical fire risk across the state. Red Flag Warnings are posted for the southern half of the state, including Austin, San Antonio and the Rio Grande Valley.
Please be mindful of your outdoor activities! Any fires that start may grow and spread rapidly.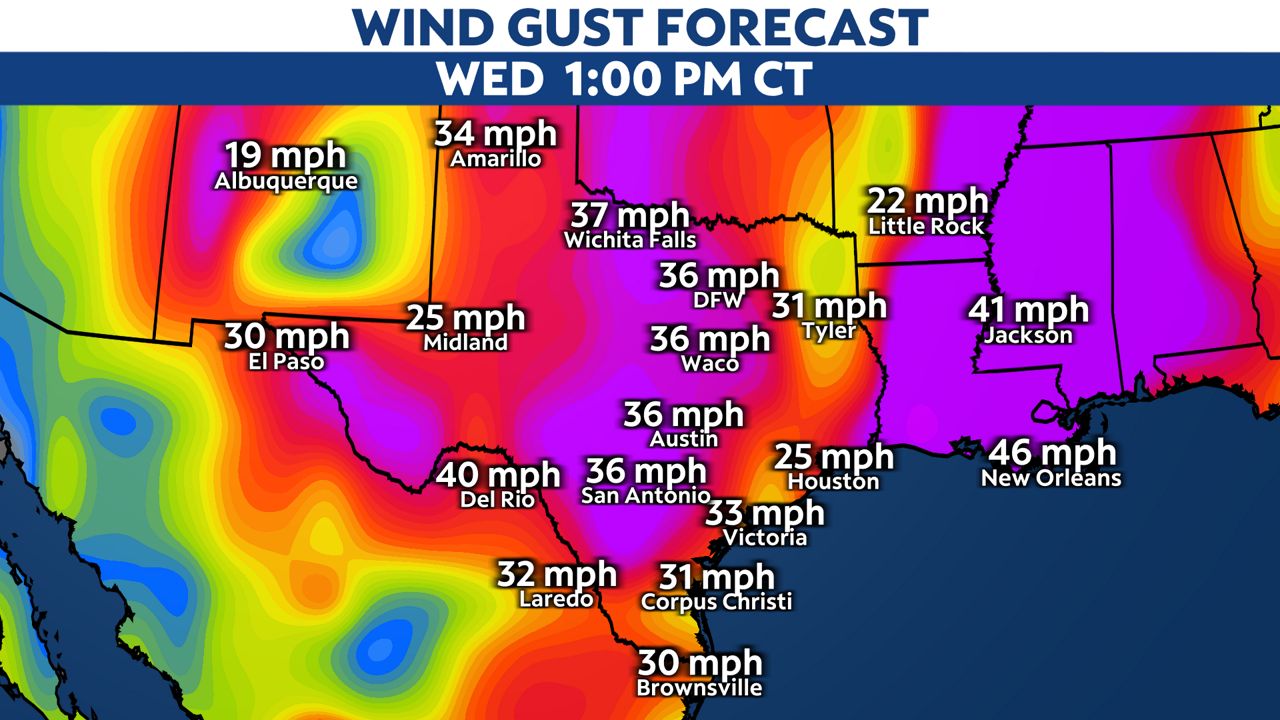 Be prepared and stay alert!
We are just starting severe weather season and more active weather can be expected as we get into April and May. Now is the time to have a weather plan in place for yourself and your family.
Make sure you're set to have severe weather alerts sent to your phone.
You can also watch Spectrum News 1's live stream here.