AUSTIN, Texas — Graduation is around the corner for schools across Texas, and some lucky students in Del Valle ISD have something to look forward to. Some have signed contracts to work for Tesla after graduating.
"I found that as an opportunity to move up almost as a person, doing something better for the world," said graduating senior Alex Ortega.
"I actually want to do a little bit of everything to get to know as much as I can and then help out as much as I can," said Kevin Morales, who will also work for Tesla this fall.
Forty-one students at Del Valle High School signed with Tesla, located just four miles down the road.
"While they're at Tesla, they're going to learn a lot of skills that are going to transfer there at the factory or whatever opportunities they choose to take," said Alex Torrez, who is the chief workforce officer at Del Valle ISD.
In the fall of 2022, Del Valle High School plans to add a manufacturing and P-Tech program in partnership with Tesla and ACC.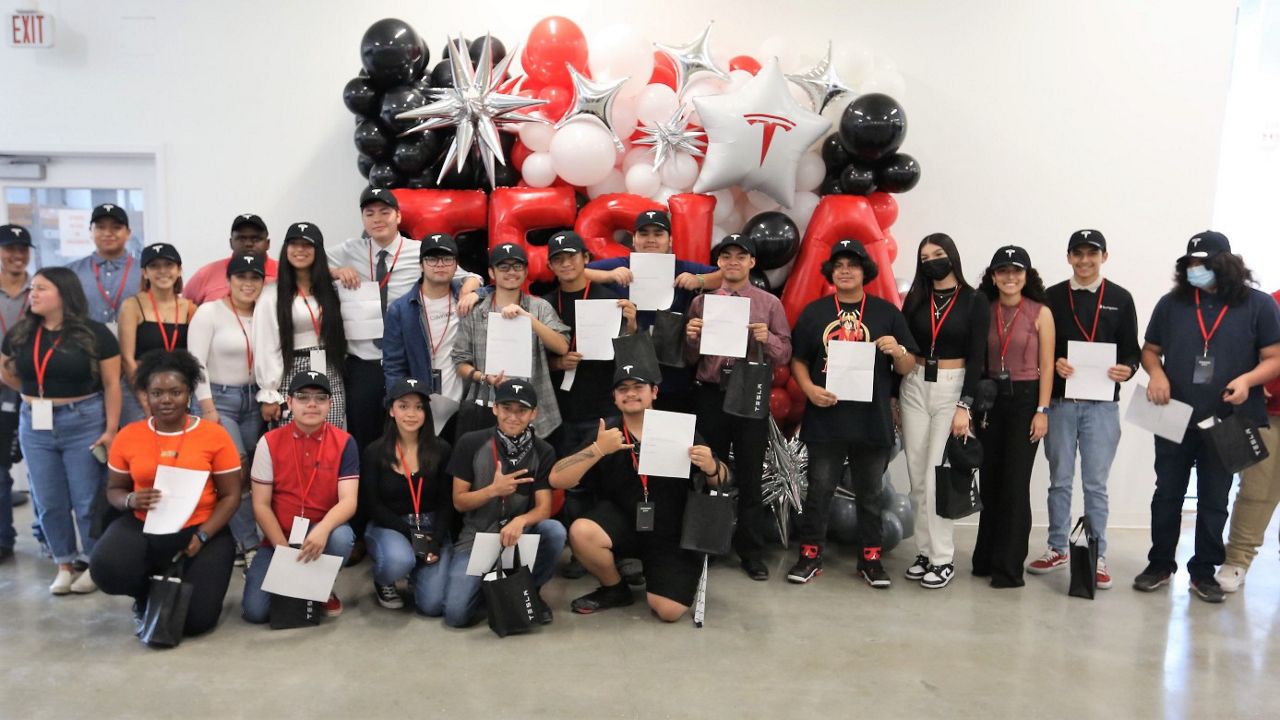 According to Torrez, 46 students signed with Tesla last year.
Nailah Rawlins, Mayra Estrada and Stephany Jaimes are three of 15 girls who signed with the tech giant.
"Fifteen out of 41 of us are in the program," said Rawlins. "I feel like you shouldn't be discouraged just because you're a woman 'cause this is usually a man's job. I think we should all just go for it and not be afraid."
"Tesla is a big company, and it's growing really big, and I want to be a part of it," said Estrada, whose older sister has an internship at Tesla.
"They gave us a short tour," said Jaimes, referring to signing day when students took a tour of Giga Texas. "They let us look around and mess around with the Teslas."
All the students will complete a seven-week program at ACC in the fall, before working full time with Tesla.
Alex is ready to take on his new journey and says he won't take it for granted.
"If you really want it, then work really hard for it, because sometimes your opportunities are there and sometimes they'll just go away," Ortega said.
Students at Bastrop ISD and Manor ISD also signed contracts with Tesla.