TEMPLE, Texas — Experts say while the pandemic has increased depression and anxiety, a lot of people are reluctant to seek assistance or don't even know where to find it. Just as CPR can help those of us without clinical training assist someone having a heart attack, Mental Health First Aid is here to prepare trainees to help someone experiencing a mental health or substance use challenge.
As she sits at Hilltop Recovery Ministries, it might look like Tanya Roper is just painting a mask, but this is a form of therapy she uses to help women battling addiction, abuse and homelessness.
"One of the areas that we use the mask for is to help our women understand kind of the difference in how we see ourselves versus how the world may see us," Roper explained.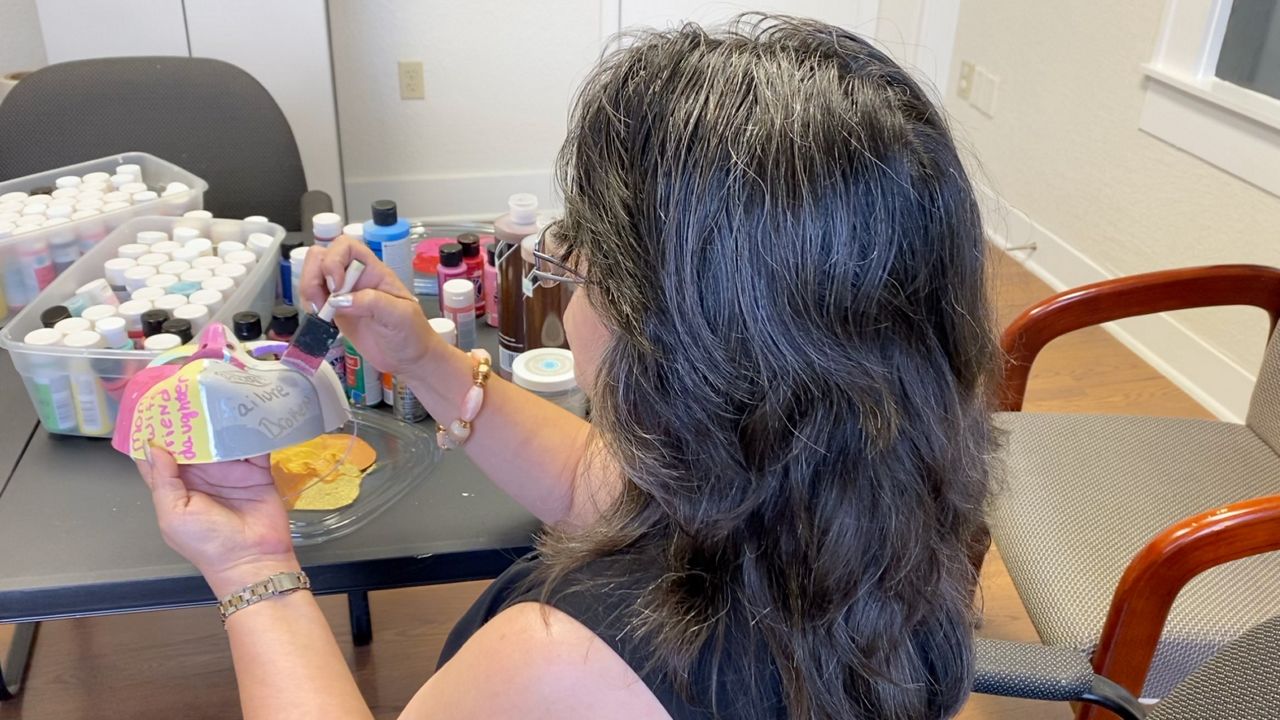 Roper is the executive director of Hilltop Recovery Ministries in Temple, Texas. She was inspired to start the ministry after facing her own struggles.
"I was a single mom, high school dropout, in every dysfunctional relationship that you can imagine," shared Roper. "Left for dead more than once and I decided I'd had enough."
Roper said some of her clients battle mental health challenges.
Experts say that unlike physical conditions, symptoms of mental health and substance use issues can often be hard to recognize. The National Council for Mental Wellbeing reports one in five Americans has a mental illness.
"We walk alongside young women 18 to 26 years old as they learn new healthy lifestyle skills to leave a life of destruction and dysfunction behind," Roper explained.
The outreach inspired Roper to take Mental Health First Aid training. She recently visited The Steven A. Cohen Military Family Clinic at Endeavors, Killeen for the course.
"And really anyone can do it," said Roper. "So it's not like you have to have a special degree - [it's] kind of a combination; some learning, just reading, but then some of it is really getting to practice."
Amanda Tindell, Killeen Cohen Military Family Clinic outreach director, instructed the class.
"We're teaching people to learn the skills to help someone that might be in distress and to be the first line of support for that individual, and to help them guide them to resources that could provide long term support for them," said Tindell.
It's training Roper plans to put to good use and hopes others will consider taking.