SAN ANTONIO -- Spurs fans are finally seeing more of Lonnie Walker IV, something they've been demanding all season.
Lonnie Walker IV hoping to move on from injury-plagued rookie season
Made first career start with Spurs in January
Walker using position to positively affect young athletes
After being drafted in 2018, he spent most of his rookie year plagued by injuries and playing in the G League. He made his first career start with the Spurs earlier this month. But he can also be seen off the court quite frequently. Since arriving in San Antonio, he's made it a point to give back to the community he calls his second home.
While hosting a basketball camp for local kids with the Spurs, Walker used his platform to help influence the young athletes to make positive choices,
"Growing up, my parents, my grandparents, that's what they molded me to be. As great of a basketball player as I am, what I do off the court's going to be more important, which is going to be inspiring the young, trying to change send inspire others," Walker said.
Helping both the community where he lives and his hometown of Reading, Pennsylvania, is important to Walker.
Last year, he gave away Thanksgiving meals to local families in need. The team says he comes up with these projects on his own, and the Spurs are more than willing to help.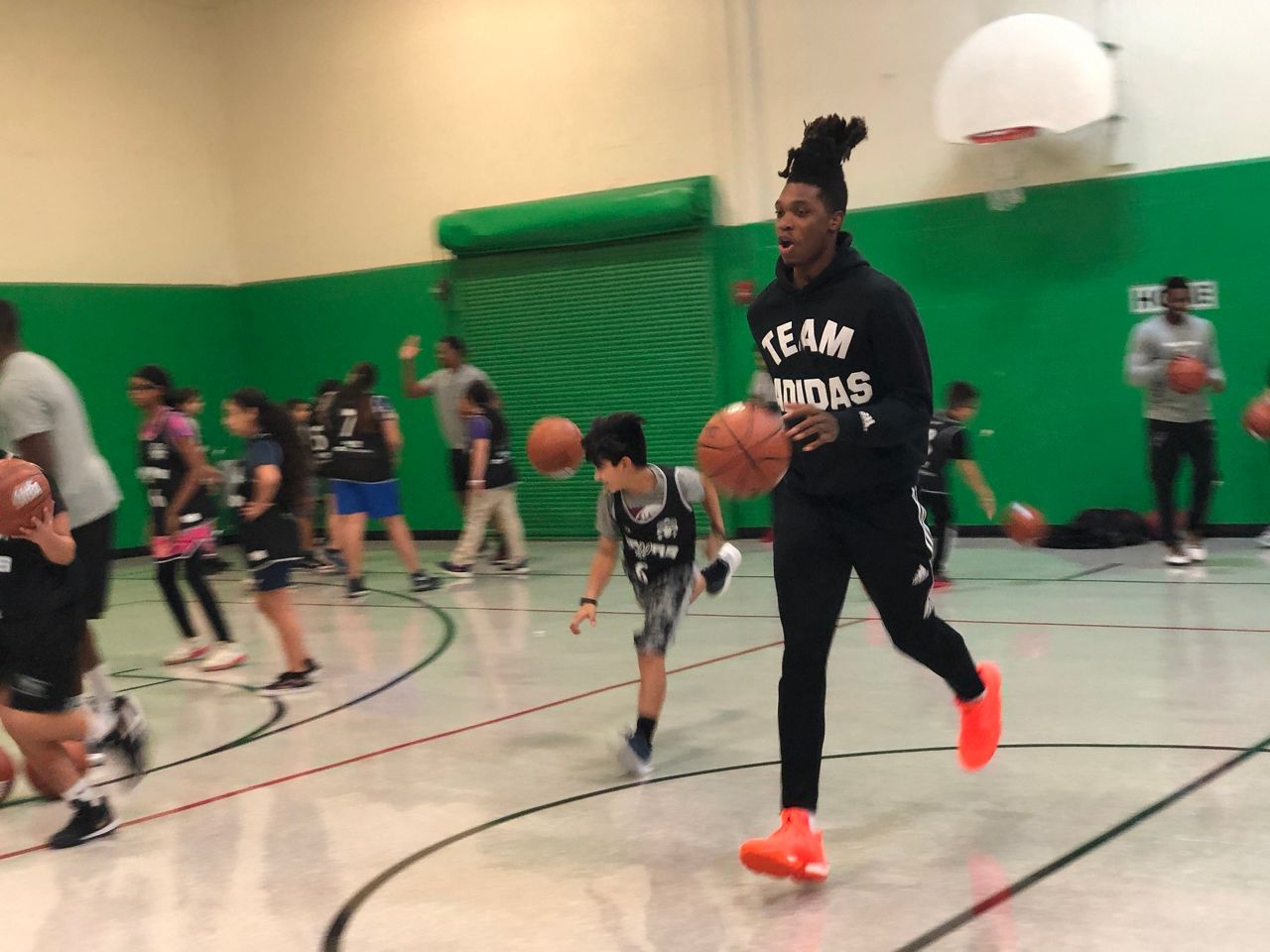 San Antonio Spurs shooting guard Lonnie Walker IV runs drills with young basketball players in this undated image. (Lena Blietz/Spectrum News)