SAN ANTONIO -- Since 2012, San Antonio Pets Alive has saved tens of thousands of pets from euthanasia.
Owner lives with PTSD
Pups became part of her support system
If you've ever rescued a pet, you understand that special bond between owners and their furry friends.
"We'll go to the coast, we'll go to the mountains," said rescue dogs Marley and Maggie's owner Tammy Brown.
In less than two weeks together, they've become a family.
Brown had no idea she was adopting the 50,000th rescue from San Antonio Pets Alive, and it's hard to say--who saved whom.
"I left a quite painful domestic violence marriage. I'm just very grateful for the support system that I have, especially in San Antonio," Brown said.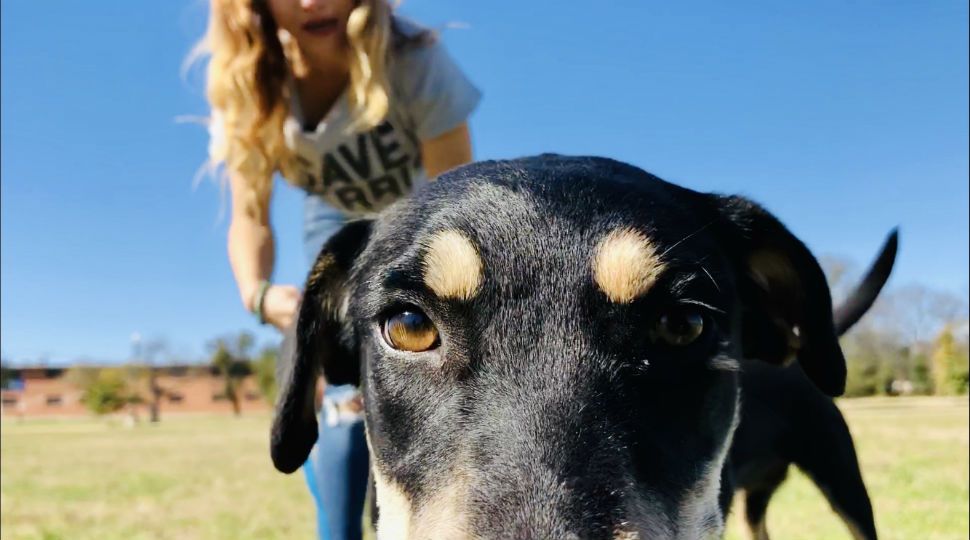 She lives with PTSD. SAPA! and the pups are now part of her support system.
"It could not have happened in a more incredible and beautiful way. The very same day we announced 50,000 lives saved, we were celebrating, we had Marley in the room with us eating cake," said Olivia Schneider with SAPA!
As soon as she went outside for a quick walk--in came Brown.
"It could not have been written better than that," Schneider said.
From there, the trio is headed down a new path together.
"These girls are actually the segue to me going into the dog training field and utilizing these animals to assist me in the process for training service dogs and matching them with people who have dealt with trauma such as PTSD," Brown said.
It's a rescue story of love from nose to tail.