SAN ANTONIO -- The controversy surrounding the four-year, $450 million Alamo renovation project took another turn Friday, as the nonprofit group This is Texas Freedom Force and others demonstrators from across the state gathered in front of the 60-foot cenotaph in hopes of getting lawmakers' attention.
Some protesters dressed in tactical gear
Cenotaph may be removed December 28
Protesters may protest for 5 days
Some were just toting signs or Texas flags, and others dressed were in full tactical gear with weapons, saying they were ready to stop a rumored December 28 date for the cenotaph to be removed.
READ MORE | Remains Found During Renovations at The Alamo Identified as 3 People
"We'll be here to stop them," said Brandon Burkhart, who is president of This is Texas Freedom Force.
He didn't go into specifics on how they would stop the monument from being removed.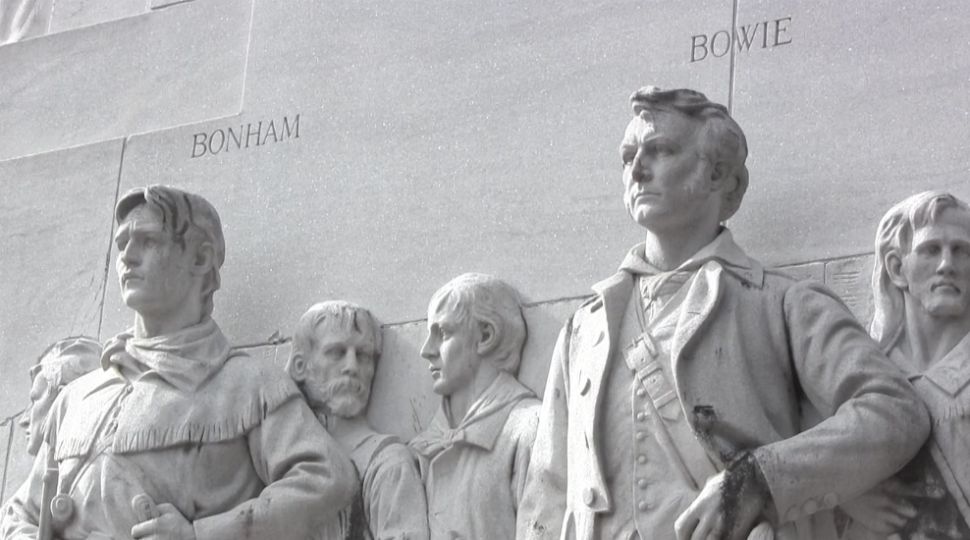 The cenotaph was commissioned in 1836 and honors those who perished during the siege and The Battle of the Alamo. The opposition to the structure is about its history in its current location, and whether or not crews can move it without damaging it.
READ MORE | Tribal Community Demands Action After Remains Found at Alamo
"It's the center of the Alamo footprint. If they try to deconstruct this and move it to another location, the chances of them permanently damaging it are extremely high and this monument won't be standing anymore," said Burkhart.
The goal of the demonstration is simple.
"We want to allow Texans to vote on this issue, and at the very least, if you won't let Texans vote on it, kick it over to the legislature," said Burkhart. "They'll hear from Texans and then make a final say and we have confidence that they will say leave the cenotaph right where it's at."
READ MORE | Better Pedestrian Mobility Access To Alamo Plaza Almost Complete
Burkhart said his group had enough food and water for five nights and were prepared to stay that long to get legislators attention.
On Saturday afternoon, the group said via Facebook they were successful in preventing the removal and would start their full campaign to get Lt. Gov Dan Patrick's attention on re-defending the Alamo.