ORANGE CITY, Fla. — The grim milestone was announced mid-November: Florida hit the 1,000 mark on the manatee fatality count for 2021.
---
What You Need To Know
FWRI director is asking for nearly $7 million from lawmakers to help save Florida's manatees


Funding would be used to replenish habitats because food sources are becoming scarce


Florida's manatee death toll exceeds 1,000
---
Florida's Fish and Wildlife Research Institute (FWRI) agency wants about $7 million from next year's state budget to help rescue the manatees from the fatal year. That is how much the director testified was necessary before a budget committee of lawmakers back in October.
The multimillion-dollar plan would rebuild and replenish habitats, with a focus on the Atlantic Coast area, and expand critical care for the rescued marine mammals. Much emphasis is on shoring up the dwindling food source, like seagrass, for the animals.
On Wednesday, the latest mortality data from Fish and Wildlife Conservation (FWC) showed 1,017 manatee deaths for the year.
"We really need to work to make sure that this food and habitat is sustained for the future," says Save the Manatee Club researcher Cora Berchem.
Berchem is part of a team that counts manatees on a multi-weekly basis throughout the winter, when the mammals gather at Blue Spring State Park to enjoy warmer water. Berchem said she is glad to report the population there seems to be doing well.
Her "roll call" team includes the immaculate notetaker and manatee specialist Wayne Hartley. He's been counting each winter for more than 40 years.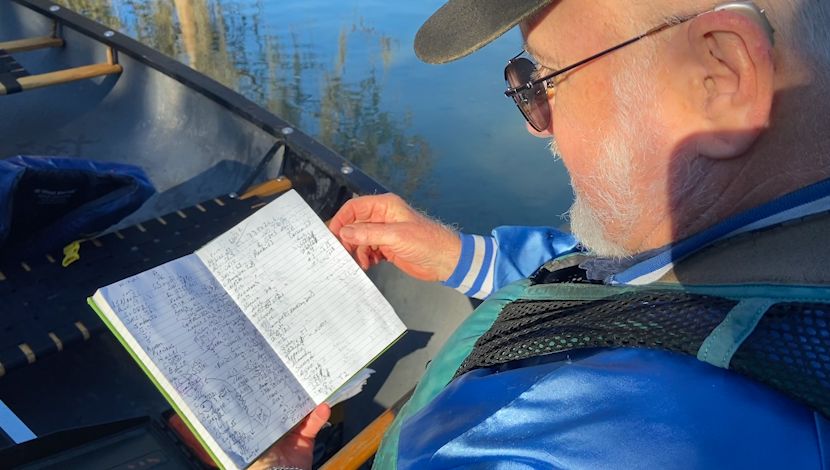 Save the Manatee Club manatee specialist Wayne Hartley has been taking detailed notes about the sea cows for the past four decades. (Spectrum News 13)
"If you can't read my writing, don't worry," Hartley said. "Sometimes I can't either."
He carries his notebook with him aboard his canoe where he counts each manatee in the spring. It's all to keep track of how the population is doing.
It also lets trackers know when new manatees have migrated to the protected section of refuge. Trackers said they hope even more from the Atlantic areas, where food is dwindling, will come to the better-stocked waters at Blue Spring.
Hartley has named many of the sea cows.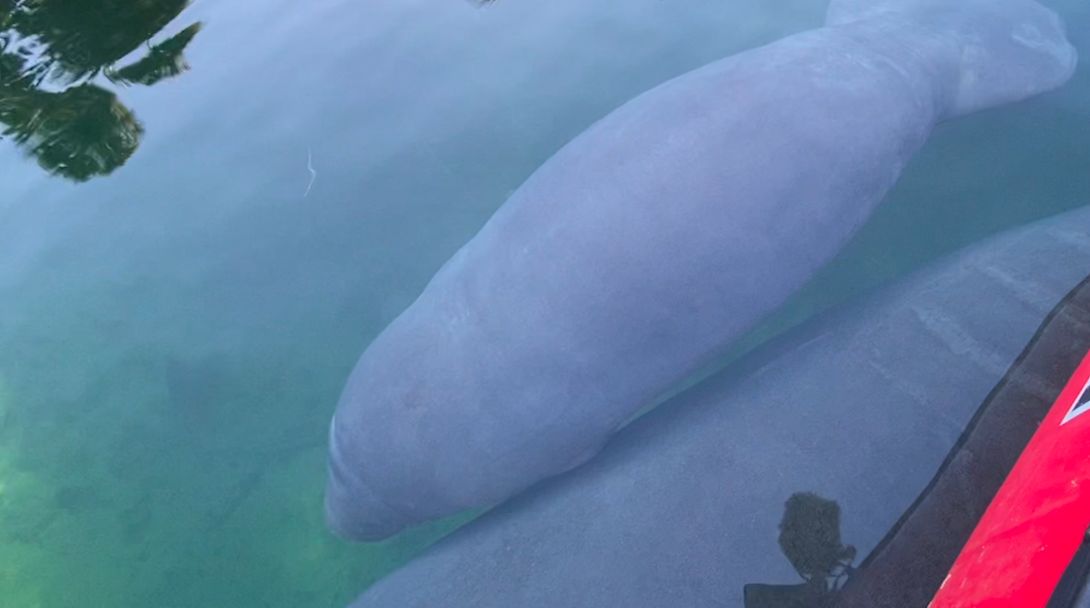 More than 1,000 manatees have died this year in Florida, but wildlife specialists seek nearly $7 million to help rebuild their habitats. (Spectrum News 13)
"What I've done is I've picked up a baby book," he said, chuckling. "It was the same one on doctors' tables when my son was born."
While wildlife specialists with FWC are rethinking how to help keep manatees alive, Hartley has an idea or two.
"I'd like to see more summer refuges, 'cause they made one over on the east coast," he said.
On this mid-November morning, Hartley and Berchem counted 163 manatees. Earlier that morning, the Blue Spring staff's posted count read 247. That's good, the record-keepers said.
They're passionate about seeing that count increase. Each has his or her own story of why the marine mammals are so lovable.
Hartley was inspired by a book, after all:
"Many years ago, about 1953, my grandmother gave me a wildlife book, 'North American Wildlife,' and I'd flip through it … look for an interesting picture," he said. "I came to the manatee, and I could not believe such an animal existed in my country."