ANAHEIM, Calif. — Justine Wong-Orantes took a deep breath before walking inside the hotel room, unsure of what was to come.
The 5'6" Wong-Orantes was among 18 women in contention to make Team USA's 12-member women's volleyball roster for the 2020 Tokyo Olympics.
It was Friday, June 4. The women were competing in the FIVB Volleyball Women's Nations League tournament in Rimini, Italy.
Team USA coaches gave the women an option: meet face to face to learn about their Olympic fate or receive a mass email that night listing the names of the women who made the roster.
Wong-Orantes decided to meet Coach Karch Kiraly and his staff in person.
So here she was inside the room, with Kiraly and the rest of the Team USA volleyball staff. It was a small room, and the number of people inside it made it feel stuffy.
She listened to Kiraly as he discussed her up and down season, struggles and future.
"I had a lot of doubts and second guesses," said Wong-Orantes, to Spectrum News, about the possibility of making the team.
But Kiraly also spoke about her accomplishments. Finally, he unveiled the news: she's on the team. She will be the team's starting libero or defensive specialist.
"I broke down crying," said Wong-Orantes. "It was validation of all the hard work that I put into this sport. When he said I made it, I just lost it. It was so special and surreal. I had all of these emotions going through my mind."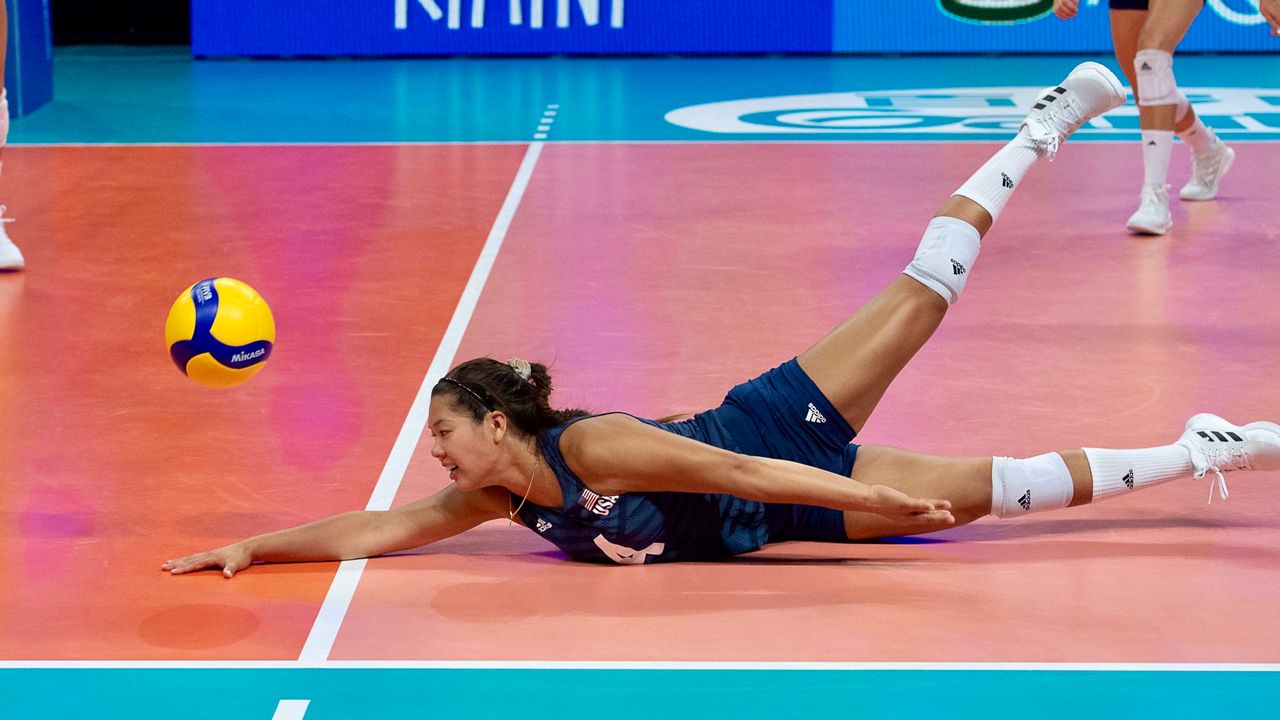 The 25-year-old Wong-Orantes is a former Los Alamitos High School volleyball star. She is among several athletes from Orange County competing at the 2020 Tokyo Olympic Games.
For Wong-Orantes, Orange County is where she fell in love with the game. She grew up in Cypress with volleyball-loving parents and often played in Huntington Beach.
Dad, Robert Orantes Jr., is a volleyball coach and trainer for the Mizuno Long Beach Volleyball club team. Her mother, Winnie Wong, was a former player and officiated indoor and beach volleyball games.
Anthony, her younger brother, played at Los Alamitos High School and currently serves as an assistant coach for the junior varsity squad.
"They are my biggest supporters," she said.
The way Winnie tells it, her daughter was born to play the game.
When Wong was eight months pregnant, people had to stop her from playing in recreational volleyball tournaments.
"That's how passionate I was about volleyball. I never told people that I was pregnant," said Winnie, adding that she stopped only when her stomach ballooned, about eight months pregnant. "So now when my friends see Justine, they say that she has been playing volleyball since she was in my stomach and digging people."
Dig is a volleyball term when a player hits the ball and prevents it from falling on the ground.
Ever since then, Wong-Orantes was a volleyball junkie growing up.
"She was a gym rat," said Winnie.
Robert and Winnie played recreationally in indoor and beach co-ed leagues and took their kids along with them.
"We use to take Justine to the beach, and she would pepper (hit the ball back and forth) with the older guys and girls," said Robert. "She grew up playing volleyball and ended up loving the sport. She learned the hard way. She was playing against adults and bigger and older kids. By the time she got to high school, she was already good."
She won a beach volleyball championship in middle school.
At Los Alamitos High School, Wong-Orantes served all four years as the school's setter, leading them to a state title in 2009.
"She was a small undersized player, but she was a playmaker," said Dave Huber, the volleyball coach at Los Alamitos High School. "Good things always happened when she was on the court."
Around the same time, she helped her club team, Mizuno Long Beach, to an Under 16 Junior Olympics national championship.
But despite her accolades, some college coaches saw her 5'6" stature and position as a setter as a liability.
"Like most sports, volleyball is height-oriented," said Winnie, a Chinese-American who stands 5'2". Robert is Mexican-American and stands 5'10".
"She's 5'6". I remember thinking we would be lucky if she played college," said Winnie.
Wong-Orantes switched positions from setter to libero during her senior year and performed well enough in club tournaments to receive a full-ride scholarship to powerhouse Nebraska.
She was an All-American, helped the Huskers win an NCAA title and finished her career as the school's all-time digs leader.
"This young lady is very blessed by the gods of volleyball," said Robert. "She works hard and is surrounded by good talent. She is always in the right place at the right time. She wins everywhere she goes."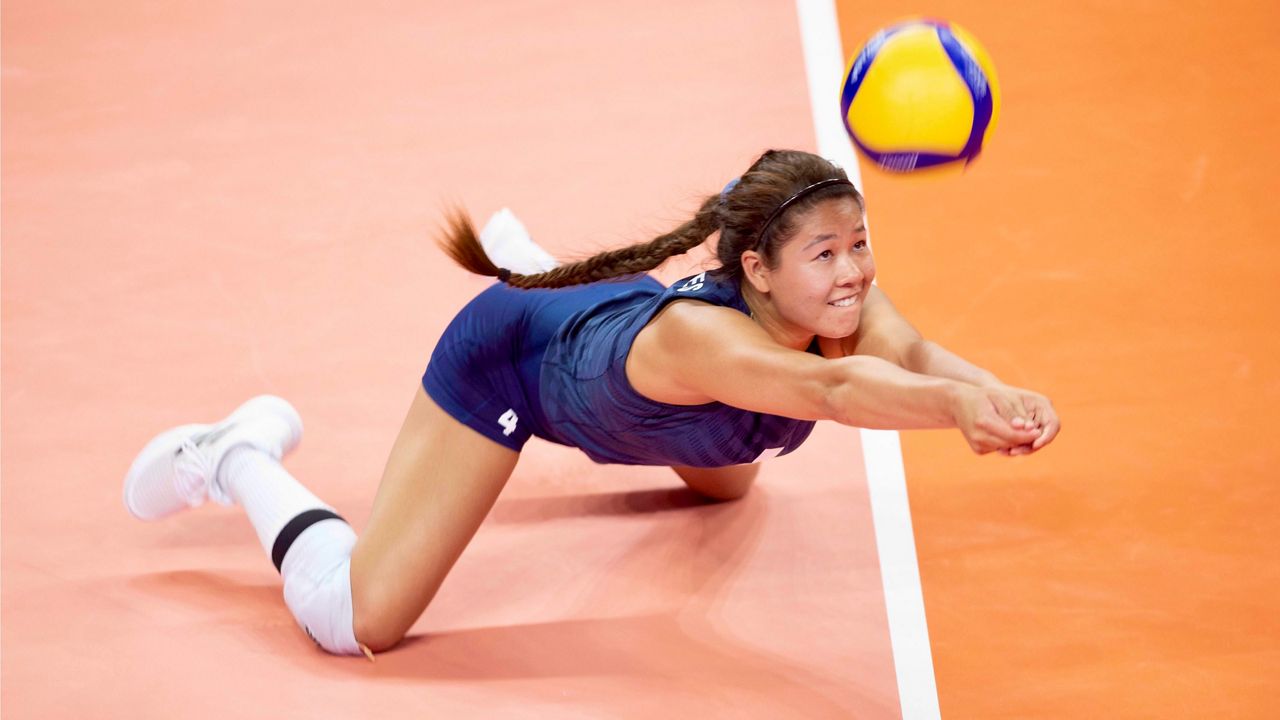 Now, Wong-Orantes is part of the U.S. women's national volleyball squad going for the gold.
The U.S. women's volleyball team has never won an Olympic gold medal in its history.
"This is what every professional athlete dreams of," said Wong-Orantes, who has been playing professionally in Europe and training with Team USA for the past five years.
But it's been an unprecedented and challenging road. The coronavirus pandemic upended team training for more than a year.
During the pandemic, the team members have had to train independently with the occasional Zoom workout with the team's strength and conditioning coach.
Still, when the team did finally come together a year and a half later, they won last month's FIVB Volleyball Women's Nations League tournament in Rimini, Italy. Wong-Orantes was named the tournament's best libero.
"I remember watching that final game on a live stream, and when the announcers said she was the best libero player, I cried," said Robert. "I was just so happy and proud of her."
Winnie believes her daughter is the first half-Chinese American to be a member of the U.S. women's volleyball team.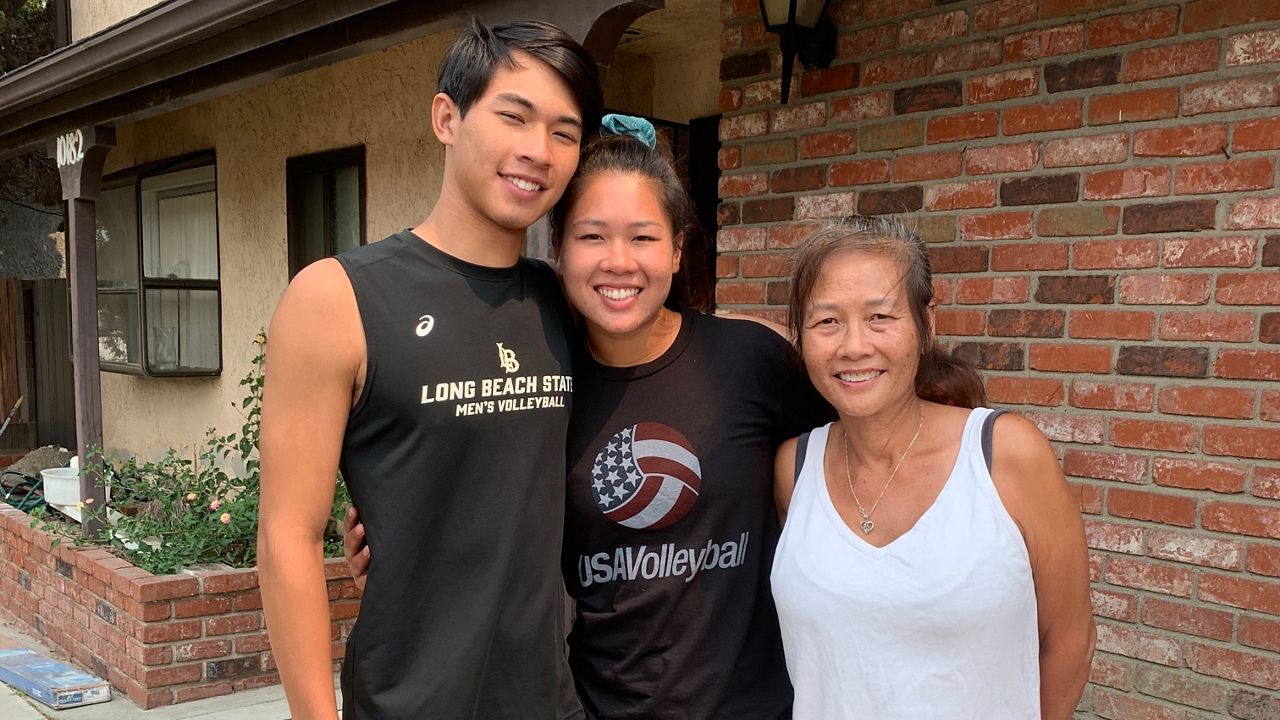 Though it's unfortunate no fans will be in attendance in Tokyo, Wong-Orantes said she knows her family is rooting for her and her teammates.
After training camp in Anaheim, the No. 1 ranked women's volleyball team in the world is heading to Tokyo on a mission to capture that elusive gold medal. Their first game is Saturday, July 24, against Argentina.
"This would be the first gold medal in the program," said Wong-Orantes. "This would mean a lot for everybody ... A lot of the girls have been part of this program for a long time. We've been through a lot in our careers, so it would be so rewarding and validating to win a gold medal."