ORANGE, Calif. — To Bill Utter, the Orange International Street Fair is more than just a gathering and celebration of people; it's a way to give back to the community in the city of Orange.
For more than 30 years, the Orange North Rotary Club has served as a vendor at the annual fair and used those funds to support various organizations.
"We give back to a lot of local organizations," said Utter, who serves as the club's secretary. "The Youth Centers of Orange, the senior centers, all get our support as well as Richland High School. A lot of people forget about that high school. It's a continuation school and is always in need of help."
So last year, when the coronavirus pandemic moved the fair from in-person to virtual, they couldn't raise as much money to support those programs.
"[The pandemic] stopped it dead in the track," Utter told Spectrum News. "The absence of the street fair last year as our primary and only fundraiser went away. We couldn't put out the thousands of dollars into the community and internationally. We had these commitments with no source of income, so we had to switch gears in a hurry."
The rotary club managed to develop a fundraiser and raised funds for the community, but it wasn't the same.
This year, Utter hopes things will be different.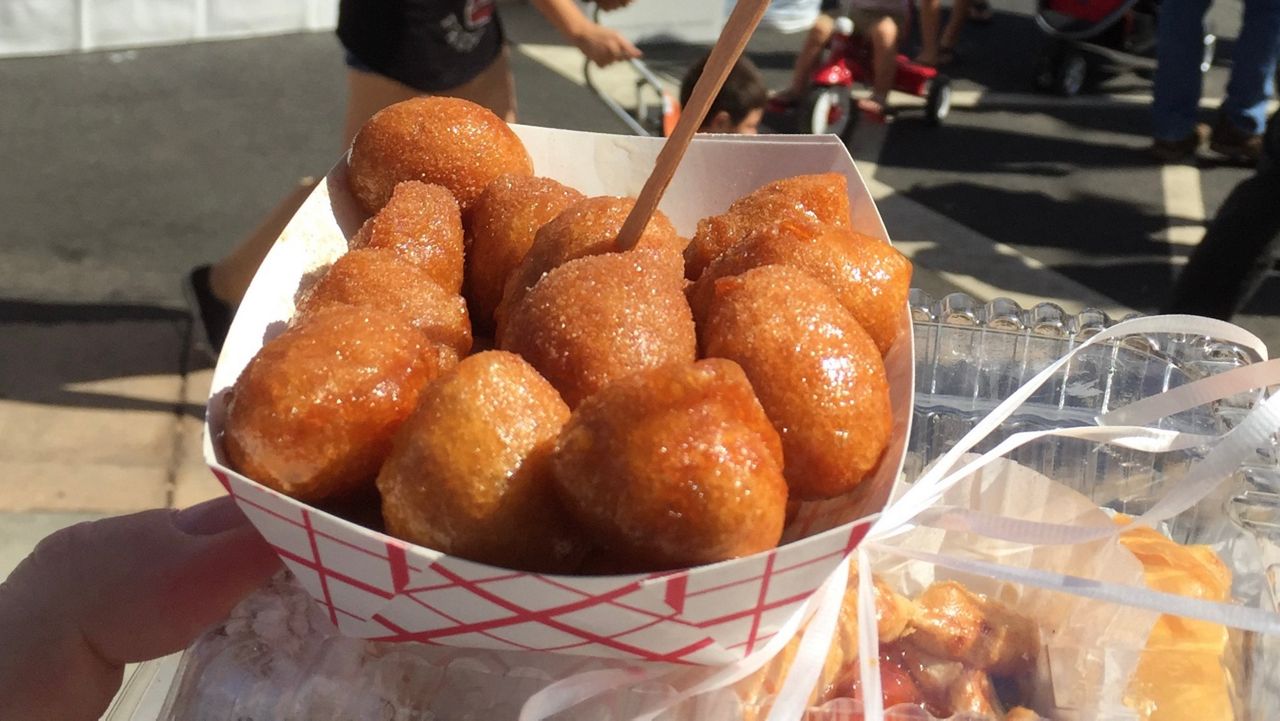 The Orange International Street Fair is back, and so is Orange North Rotary Club's popular fresh lemonade and corn on the cob dish. (Spectrum News 1 is one of the sponsors of the event.)
After canceling the festivities and holding a virtual street fair last year due to the coronavirus pandemic, organizers of the 49th annual International Street Fair plan to hold an in-person event on Friday, Saturday, and Sunday during Labor Day weekend at the Old Towne Orange Plaza.
"This is such a great event," said Brian Lochrie, a member of the board of directors of the nonprofit Orange International Street Fair. "This is for the community. All of our vendors are schools, rotaries, churches, and nonprofits. This is usually their biggest fundraiser."
Since 1973, except last year, the event usually attracts hundreds of thousands of visitors to Old Towne Orange. Many of the visitors come from the surrounding cities.
The event comes amid the coronavirus pandemic as the highly infectious delta variant sweeps across Orange County and Southern California.
As of last week, there have been more than 282,000 confirmed positive COVID-19 cases and 5,190 deaths in Orange County. Health officials told the LA Times recently that it was too soon to know whether the latest surge in cases was peaking.
Lochrie said the organizers are taking precautions. There will be plenty of signs asking unvaccinated people to wear a mask. Vendors also will wear masks.
"[The delta variant] remains a challenge," Lochrie said. "We are permitted, at the time, as of this interview, we're still holding the event. It's an outdoor event. There's nothing indoors. We're asking if you're unvaccinated, please wear a mask. Other than that, if folks are discomforted, we totally understand that."
Other than some restrictions, the fair will remain the same as years past. The fair features nonprofit groups serving international themed cuisine. There are themed streets featuring food and drink from Greece, Italy, France, Switzerland and more.
Live bands and other entertainers will perform on outdoor stages during the three-day festival. For kids, there's a children's street and plenty of arts and crafts booths.
There is no entrance fee.
"This is a completely free event. You just have to pay for your food and drinks," Lochrie said.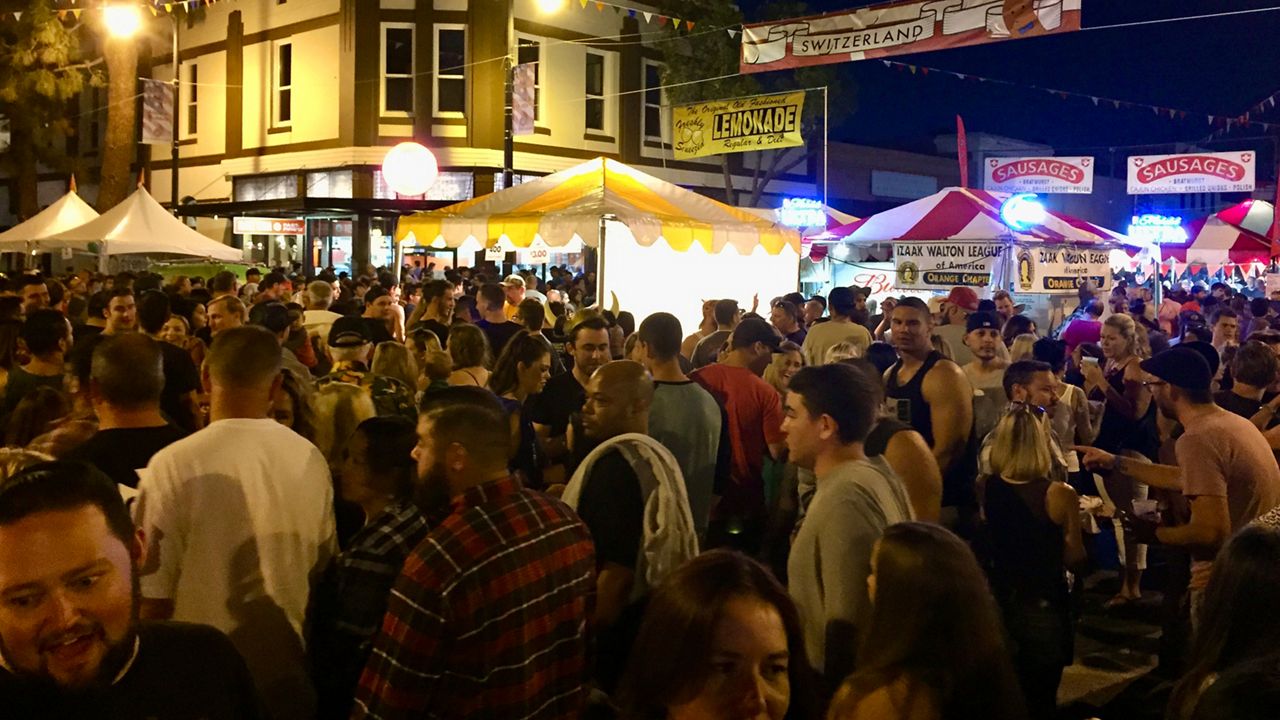 For Utter, he can't wait for the fair to be back.
Utter has been attending the fair for more than 30 years, he said.
What he loves most is "people watching."
"You'll see every kind of humanity walk by," Utter said. "I love watching people go by. It's an interesting experience watching all of the various people that visit the fair."
Fair visitors can find the Orange North Rotary Club booth on American Street. Utter will be there helping serve $5 corn on the cob and fresh lemonade. Before the pandemic, the club would annually raise $12,000 to $15,000 at the fair. Most of that money goes back to various organizations in the community.
Utter doesn't know what to expect this year, given the pandemic. He doesn't know if the large crowds will come like in years past or if there will be fewer people attending.
Regardless, he wants one thing.
"Good weather," he said. "In years past, we've had some really, really hot days and some days, it rained. I remember one Sunday it was pouring rain. So I hope we get some nice temperature, nice Orange County weather."