Most of eastern New York is now past peak.
Rapid leaf drop is making for less than ideal color for most.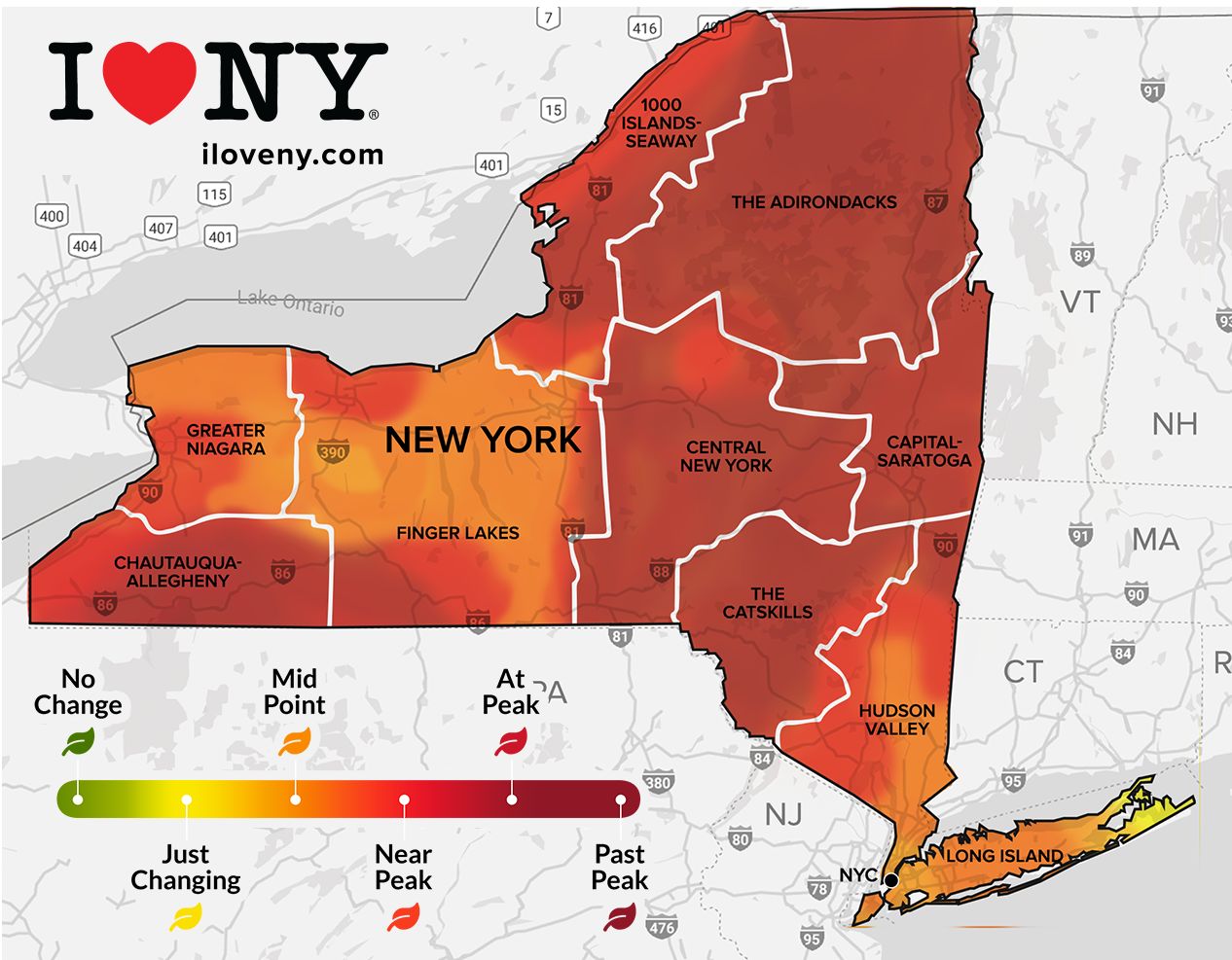 The Capital Region
While the Capital Region is past peak right now, there is still some decent color to be seen.
The Catskills, Hudson Valley and NYC
The Catskills have been past peak for two weeks now, but many spots in the lower Hudson Valley and NYC are still seeing great color.
Central NY & The Finger Lakes
While not quite peak, excellent color can be found across much of the Finger Lakes and CNY heading into the weekend.
Western New York
WNY is a mix of peak and past peak color right now. This looks to be the last great weekend for foliage for areas south of Buffalo.
This week has been pretty wet and after drying out to end the work week, more wet weather is on tap this weekend. Saturday will feature scattered to widespread showers with isolated showers on tap for Sunday.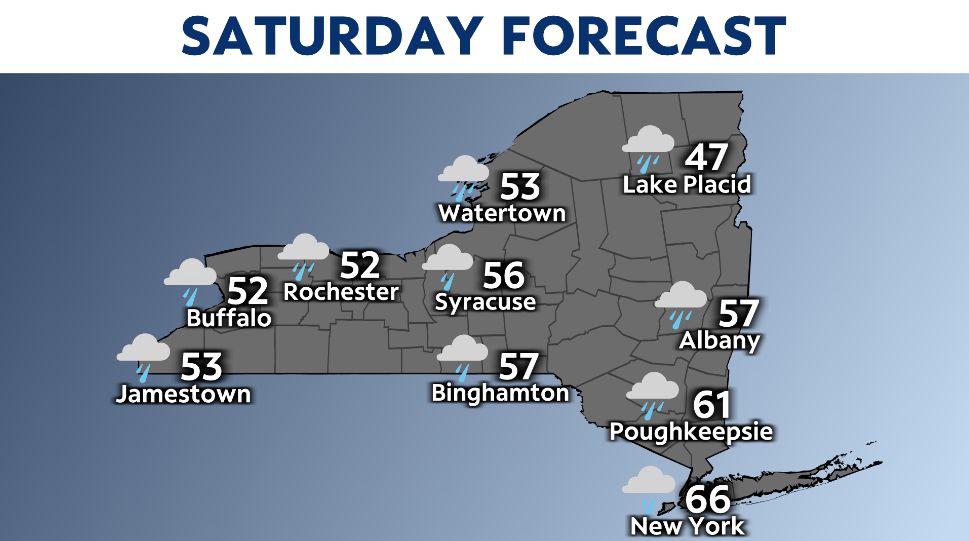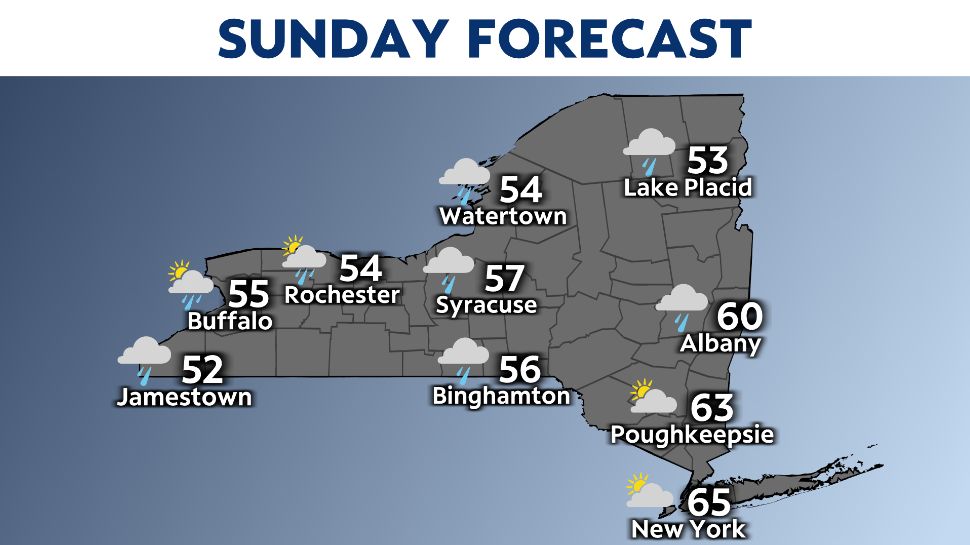 As always, the best part of this blog is the pictures we receive to update conditions from around the state, so please share any and all photos from around NYS!