BROOKLYN, N.Y. - The last few weeks have been extra busy for Amanda Nichols of Cobble Hill. When she is done dropping her three kids off at school, she returns to her home where she is coordinating the Halloween Pumpkin Hunt.
It's a socially distanced scavenger hunt for Halloween, and the idea is catching on.
It's all about kids and parents crafting pumpkins and taping them in their windows. Nichols came up with the concept as an alternative to trick-or-treating during this time of COVID-19.
"Kids want to go out in their costumes, they don't want to just sit at home in their costumes," said Nichols of the hunt, which is free and gives kids a chance to get outdoors and see friends while showing off who or what they are dressed up as.
Participants are asked to go to the pumpkin hunt website and add their address, then on Halloween, everyone can search their neighborhoods for the pumpkins.
In the end, the reward is candy.
Nichols is already working on pre-packed bags of candy that she will make available for neighborhood parents to distribute on that night.
She is no stranger to working in the community, acting as co-chair of the board at the Brooklyn Children's Museum and on the board of the Cobble Hill Association.
Hundreds of pumpkins have already been displayed not only in Cobble Hill, but other areas around the city and even across the pond in England.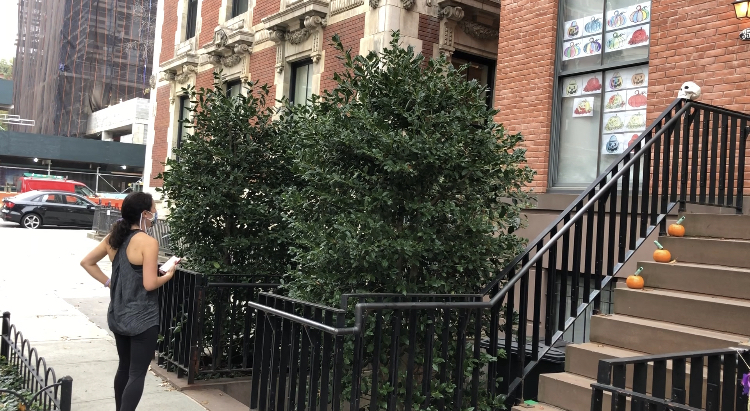 "I showed my daughter that they were doing it in England, my six-year-old, and she said, 'Do you think the Queen is going to put one in the castle?'" said Nichols.
She hopes even more pumpkins will show up on windows in the five boroughs and elsewhere, emphasizing that it's all part of giving children some Halloween fun during a stressful time for them.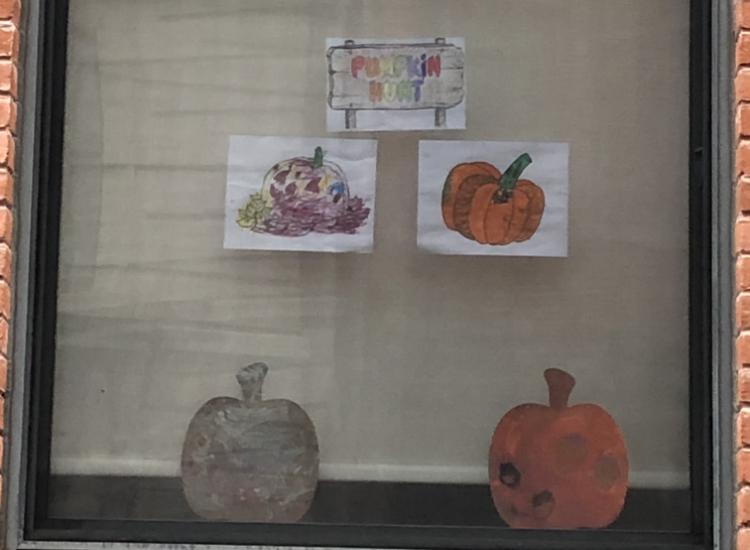 "I think that all of the kids, no matter what this year has been like, can use a little bit of normalcy" said Nichols, who said it's not trick or treating but about the about the closest thing we can get to it.
If you think your trick-or-treater might want to join in on the fun, you can sign up here.