Earth Day is here again and we're seeing our city getting greener and wilder. Speaking of which, did you know New York City has whales and seahorses?
Water quality, a key measure of environmental health, has been steadily improving in the oceans off of New York City. Whales are being spotted in the city regularly.
In 2010, just five whales where seen while in 2018, 272 were spotted. There are whale watching tours offered from locations in Manhattan, Staten Island and Brooklyn.
In the Hudson River, off of New York City, seahorses were found swimming in oyster beds this spring. The oyster beds were constructed to help filter pollutants out of the water.
Lined seahorses are a common sight in Hudson River Park during the late spring, summer, and early fall. As waters start to get cooler in late fall, these seahorses migrate from the relatively shallow estuary to deeper warmer coastal waters, where they winter until the spring. pic.twitter.com/4VEiwoUEqi

— Hudson River Park (@HudsonRiverPark) January 8, 2021
Another environmental bright spot in the city has been energy-efficient construction. In 2020, New York City ranked seventh on Energy Star's list of cities with the most energy efficient buildings. Los Angeles took the top spot.
Energy-efficient buildings use materials that help use less power and water. Some buildings even incorporate solar panels and rooftop farming to reduce their carbon footprint.
There are still challenges for our city in making it more green. Recycling has grown, but it is lagging compared to other cities.
In 2020, the recycling rate in New York City was 18% while in San Francisco the rate was 80%. Here's a breakdown by borough of recycling rates:
Manhattan: 21.5%
Staten Island: 20.6%
Queens: 19.6%
Brooklyn: 17.0%
Bronx: 15.1%
On the first Earth Day, there was no recycling program in New York. It took until 1986 for the city to begin a voluntary program. It became mandatory in 1989.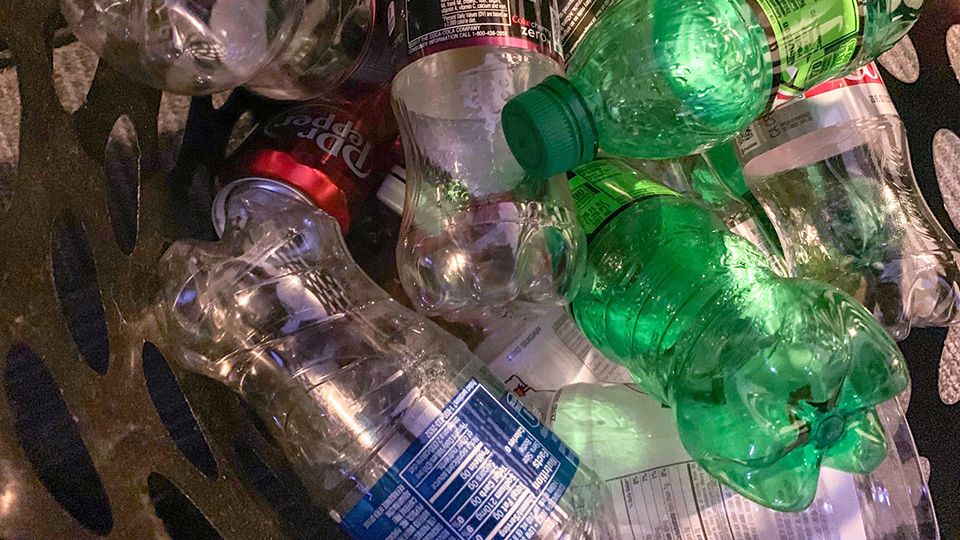 Climate change is often on our minds each Earth Day, so with that in mind, consider that the top-10 hottest years for New York City have all happened since 1999.
This closely follows the global trend where each of the top-10 hottest years have all happened since 2005. The last year to rank in the top-10 coldest for New York City was 1926.
Here's an interesting fact that could surprise you. Snowfall in New York City in the last decade was the highest in at least 100 years. How can we get more snow if it's warmer? Climate change brings stronger storms.
Out of the top-10 greatest snowfalls in New York City, six have happened since 2003.