The legislative one-house budget proposals don't include several of the priorities that Gov. Kathy Hochul included in her own spending plan. There's no tuition hike for SUNY and CUNY; no bail reform; her New York Housing Compact has been reworked; and both houses include a tax hike on wealthy New Yorkers which the governor specifically stated she didn't want.
Nevertheless, state Assembly Speaker Carl Heastie told Capital Tonight that there is plenty in common between the Legislature and the executive because so many of their goals remain the same. For example, both support a hike in the minimum wage, an increase in housing units and funding for the M.T.A.
"So, I think there's a lot of common ground between where the governor was and where the Legislature is. We just look at things in a different way. We may want to fund things in a different way," Heastie said. "But I think overall, I would say there are differences, but I don't think these are things that I look at as big issues that we can't seem to figure out."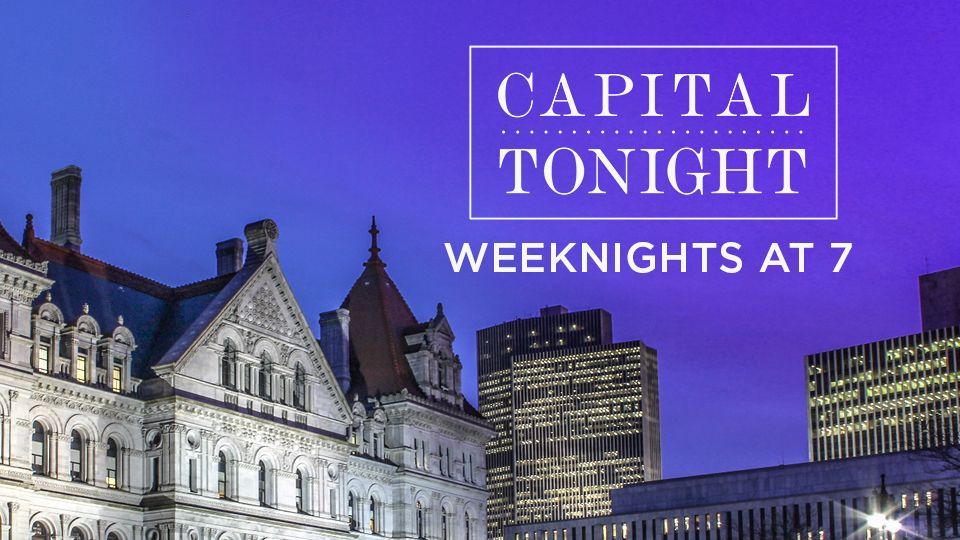 One of the largest gulfs between the Legislature and the governor is on the issue of housing. Hochul's New York Housing Compact would create 800,000 new housing units over 10 years by setting targets for each municipality, and overriding local zoning when necessary.
The Legislature's approach is more carrot than stick.
"Overriding local zoning is a very sensitive topic. I think sometimes it kind of distracted, it's a distraction away from the real issue. So, for us in the Assembly, and the Senate joined us, we agree that we need to build housing all across the state, but we want to try to incentivize towns and cities to do that by using AIM funding," Heastie said.
When it was pointed out to the speaker that the legislative plan doesn't directly address local zoning hurdles, Heastie agreed.
"We do have some of the most archaic zoning laws in the country, I'm trying to deal with the goal of building the housing. And then I think that we can still deal with some of these out-of-date, in another-time-and-universe, local laws that we have," Heastie said.
Heastie also argues that the Senate and the Assembly's language on Good Cause Eviction is similar.
The Good Cause Eviction bill, first introduced in 2019, would make it illegal for landlords to evict tenants unless they violated the lease agreement, and places limits on how much a landlord can raise rents each year.
The Assembly's resolution on the issue states the house will "continue to explore pathways to protect tenants from arbitrary and capricious rent increases and unreasonable evictions."
"I think what we're trying to say is, if we're going to have this long-term discussion on how to fix housing in this state, tenants and affordability has to be part of that discussion," he explained.
While Heastie said his house supports the "essence" of Good Cause, "…because things are a negotiation, sometimes in a resolution, we put forward what we stand for and not just lock (ourselves) into a specific bill."
Child care funding is an area in which the Assembly one-house bill appears to be quiet.
The Senate one-house includes $500 million in new funding for the child care workforce along with other child care investments, yet the Assembly one-house includes no new investments in child care.
When asked if there was a reason for that, Heastie said no.
"I'm sure there's places that we spent more money than the Senate. We made a huge investment in child care last year and a lot of those funds still haven't been spent," he said. "But by no means does that mean that the Assembly doesn't feel that child care is hugely important. It is."
On using money from the Opioid Settlement Fund to pay for overdose treatment centers, something the Senate one-house bill supports, Heastie said that the issue is also important to the Assembly.
"On drug addiction, and particularly around the crisis of fentanyl, we have to make investments in trying to save as many lives that we can. So, (in) the Assembly, we will be supportive of measures that help to stem the tide of this severe issue of the opioid crisis," he said.
During the interview, Heastie also discussed bail reform, the minimum wage, raising taxes on the very wealthy and the governor's new proposal to take away some of the state comptroller's authority.