Republican Congresswoman Elise Stefanik greeted an eager crowd in Queensbury to celebrate winning her fifth term representing the 21st District on Tuesday night.
She's the projected winner over Democrat Matt Castelli with nearly 59% of the vote early Wednesday morning, according to unofficial results from the state Board of Elections.

"And upstate New York, we will stand strong against the vicious smears and downstate Democrats," Stefanik said kicking off her victory speech at the Queensbury Hotel in Glens Falls. "This is your win, upstate."
Castelli, a former CIA agent who ran on the Democrat and Moderate Party tickets, said in a statement he's incredibly proud of the campaign and help from his volunteers and supporters.

"I celebrate our American democracy, where we accept the results of our free and fair elections, even when they are not in our favor," Castelli said. "That's why last night, at 11:12pm, I called Congresswoman Stefanik to concede and congratulate her and left her a message asking her to work hard to bring people together for the good of our communities. I hope that she will listen to the many people in upstate New York who want a representative to focus on common sense solutions, not party politics, and I continue to urge her to honor her oath to the Constitution."
It's unclear if the candidates have spoken. Castelli called Stefanik to concede at 11:12 p.m., according to his campaign. Minutes later at her election watch party, Stefanik told reporters her opponent had not made the call. Castelli's campaign released an audio recording of him leaving the congresswoman a voicemail Tuesday night.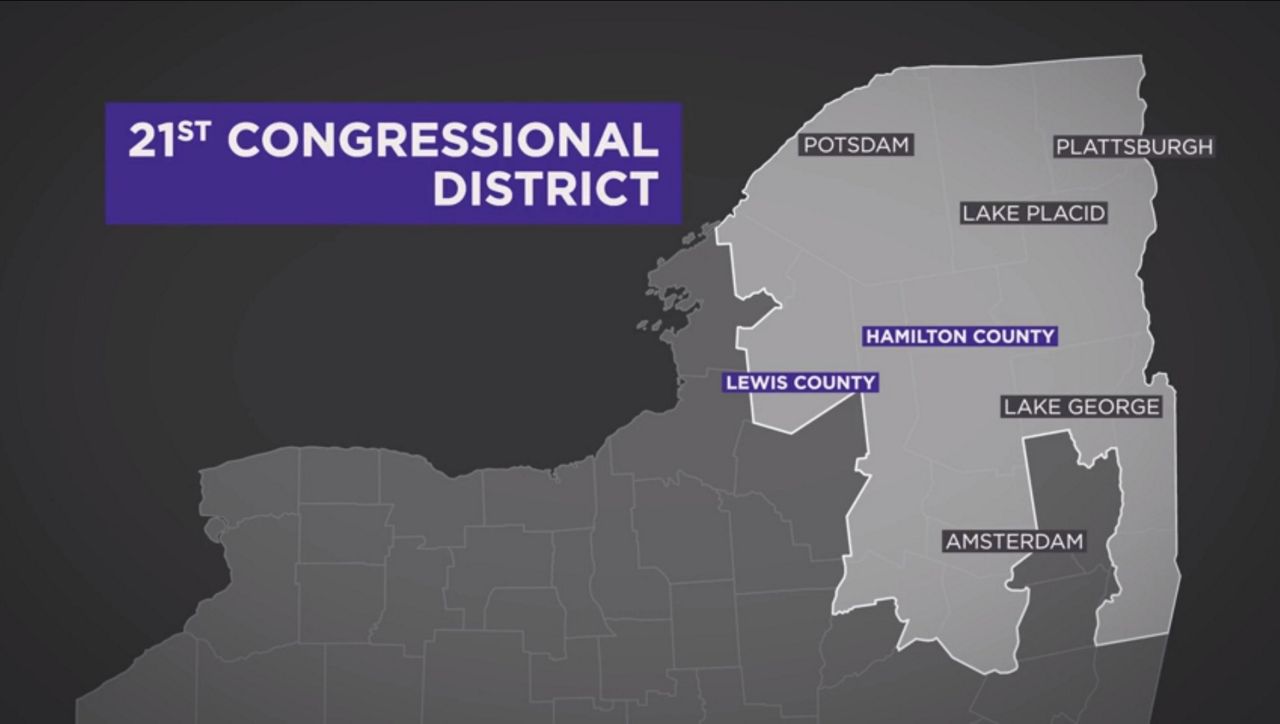 At 38, Stefanik is the youngest woman to chair the House Republican Conference, or the youngest person to chair the conference for either party.
She's close with former President Donald Trump, who endorsed her for another term and is rumored to be gearing up for another presidential run in 2024.
Stefanik said she spoke with Trump on Tuesday morning.
"I'm honored to have his support not only for re-election in this district, but to continue my service as the next House Republican Conference chair," she said.
It's unclear which party will control Congress as millions of votes are finalized, but recent polls suggest Republicans have the edge to take back the majority in the U.S. House of representatives.
Stefanik says the GOP is ready to advance its agenda, focusing on reducing inflation, supporting border patrol officers and passing a parents' bill of rights.
"Our parents bill of rights will ensure that parents have access to the teaching materials for our teachers," the congresswoman said. "It ensures that parents have access to the curriculum, it ensures parents have access fully to the budget and the books of school districts."
About 200 supporters celebrated the North Country congresswoman's win along with her husband, Matthew and their 14-month-old son.

Other Republicans at the party celebrated their re-election to the state Legislature, hoping it will give them more leverage and end Democrats' current supermajority.
"Sending more Republican senators to Albany is going to slow down the amount of control over the process that the Democrats have, and they need that," said state Sen. Dan Stec, a Republican from Queensbury.