New York's 17th Congressional District in the lower Hudson Valley race pits current 18th District incumbent Democratic Rep. Sean Patrick Maloney against first-term state Assemblyman Republican Michael Lawler, of Rockland County.
It's Maloney's race to lose: not only does he have the benefit of incumbency, he is the head of the Democratic Congressional Campaign Committee, so he's responsible for getting Democrats elected this cycle.
But Lawler is smart and has shown he is willing to work across the aisle, which will likely matter in a district that the Cook Political Report describes as "leans Democratic."
While only a first-term assemblyman, Lawler has worked in politics for 14 years, starting out as a campaign worker for the late U.S. Sen. John McCain during his presidential bid, and then as the executive director of the New York state Republican Party. He also ran former Westchester County Executive Rob Astorino's campaign for governor in 2014.
"I'm a small business owner. I've served locally as a deputy town supervisor in the town of Orangetown before becoming assemblyman in 2020, flipping a 2-1 Democratic district, defeating a 14-year incumbent," he said.
Lawler, who is married with an infant, told Capital Tonight that people are tired of one-party rule. That said, he has worked across the aisle during his tenure in the Legislature, ensuring passage of Alyssa's Law
"I have among the most bipartisan records in Albany," he said. "People are looking for common sense and balance at every level of government and I think I offer that."
Lawler cited record inflation, the cap on SALT, high gas prices, crime, the southern border, education and energy policy as issues that he's hearing about on the campaign trail.
"When you're paying $11 for a package of chicken cutlets or $7 for a box of cereal, it's a problem," Lawler stated.
When it was pointed out to him that the cap on SALT was implemented under former Republican President Donald Trump, he said his opponent, Sean Patrick Maloney, had "an obligation" to negotiate and ensure that the cap on SALT was removed from the final bill.
"He packed up his things and went home," Lawler said of Maloney.
In August, Maloney strenuously objected to Lawler's characterization, which the assemblyman has made in the past.
"It's guys like me who have been fighting that tooth and nail," he told the Examiner. "We're going to get that done, with no thanks to Lawler, who supports the party that let that get away."
When Lawler was asked what he would do to tackle crime in Congress, he cited the following statistics.
"Since cashless bail has been enacted, crime is up 36% in New York City," he said.
To support this claim, Lawler sent Capital Tonight a Manhattan Institute study from July, which used NYPD comp stat numbers, which are typically higher than those released by DCJS.
Indeed, according to numbers released last week by DCJS, total index crimes in New York City have increased from 2020 to 2021 by 5.2%.
Violent crimes, a subset of index crimes, rose by 11.3% during the same time period.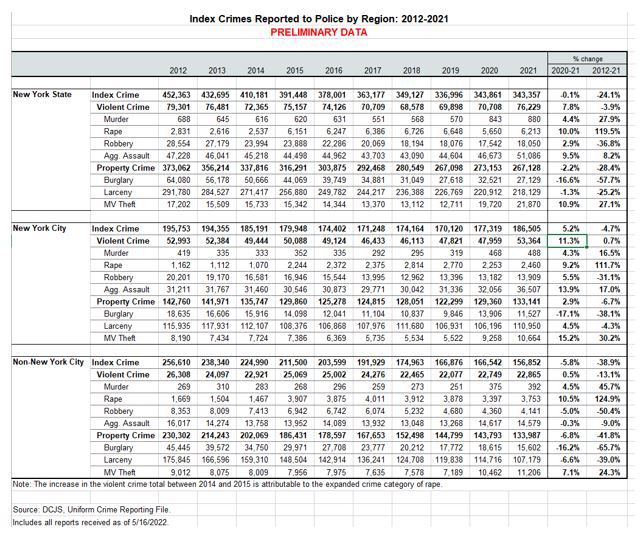 Regarding rearrests, Assemblyman Lawler stated that "40% of those who have been released on non-monetary bail have been re-arrested for offenses while those charges were pending."
Those statistics are backed up by the recent DCJS release of data.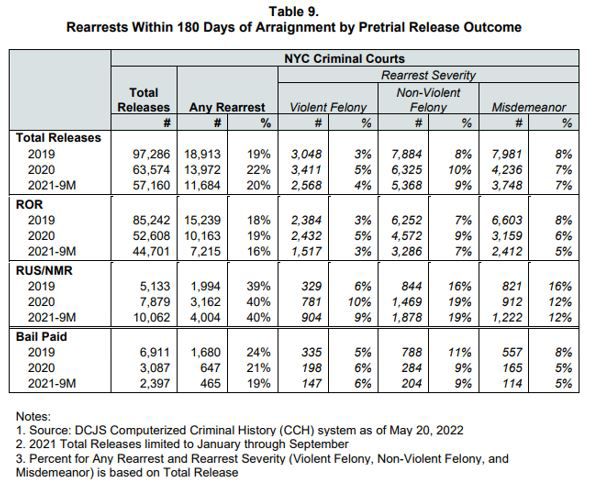 As a member of Congress, Lawler told Capital Tonight that, if the state Legislature and the governor fail in their responsibilities to the residents of the state on crime, then Congress must act.
"There's multiple bills before the House of Representatives, including Congresswoman Nicole Malliotakis' bill which would do what the federal government often does, and that's control the purse strings and force New York to act," Lawler explained. "You cannot continue to have a situation where violent repeat offenders are put back onto our streets and the government is failing to act."
Another issue of importance to voters in the new NY-17 is congestion pricing. While both Lawler and Maloney are against the plan released by the Metropolitan Transportation Authority (MTA), Lawler introduced a measure in Albany to repeal the enacting legislation.
"Unlike my opponent who just recently announced his opposition to congestion pricing, I've been opposed to congestion pricing from the start," Lawler said.