State lawmakers on Monday will hold the first of two public hearings on how nursing homes and long-term care facilities fared during the coronavirus pandemic.

The first hearing, scheduled to begin at 10 a.m. over the video conferencing app Zoom, will focus on downstate facilities. A hearing next week will focus on nursing homes in upstate New York.
More than 6,000 residents in nursing homes have died since March when the pandemic is believed to have officially began in New York with the spread of the virus. It's likely the number of total deaths is higher as some residents died in hospitals of COVID-19.
While the issue has a very human toll, there is also an inescapable political dimension that lawmakers will have to navigate.

Critics of Governor Andrew Cuomo have blamed a March 25 order that required nursing homes to accept COVID-19 patients discharged from hospitals, a move that has since been partially reversed.

State officials, through a report released by the Department of Health, have pointed to asymptomatic staffers unknowingly spreading the virus. Facility staff not showing symptoms were allowed to continue to work with COVID -19 positive residents in the homes until April 29, when that order was also rescinded.

Cuomo has also fired back at his critics, blaming the Trump administration and the federal government for the nursing home guidelines the state was following, while also lashing out at media outlets like The New York Post and Fox News.

But ultimately this is not a story about the back-and-forth of politics, but of human life, and the ability for older people spend their remaining years in comfort, and the loved ones who want answers for what went wrong.

Here are three things to watch for in today's hearing:
1. How forward looking will the hearing be?
There's a lot to look back on over the last five months of nursing home policy during the pandemic. But at the moment there has not been a lot of discussion about what happens when a second wave of the pandemic strikes New York or an entirely separate wave of illness strikes nursing homes. What preparations are nursing homes taking now for the next wave? What resources do they need?

State lawmakers have previously approved legislation that's meant to have nursing homes and long-term care facilities be better prepared for the next pandemic, including having enough personal protection equipment on hand as well as a plan in place for family members to be able to read online.

We already know New York officials were aware of the coming problems for nursing homes. Cuomo himself said a coronavirus infection in the facilities would be like fire through dry grass.
2. What sort of effect would revised liability protections have?
The Legislature last month approved a measure that would revise liability protections for the facilities going forward in the pandemic. The partial rollback addressed a measure approved earlier this year that granted civil immunity protections for nursing homes during the pandemic due to issues like staff shortages.

Tweaking the measure was cheered by patient advocacy groups, many of whom have called for a full rollback, and knocked by the health care industry, who are concerned with the financial effect the measure could have on facilities.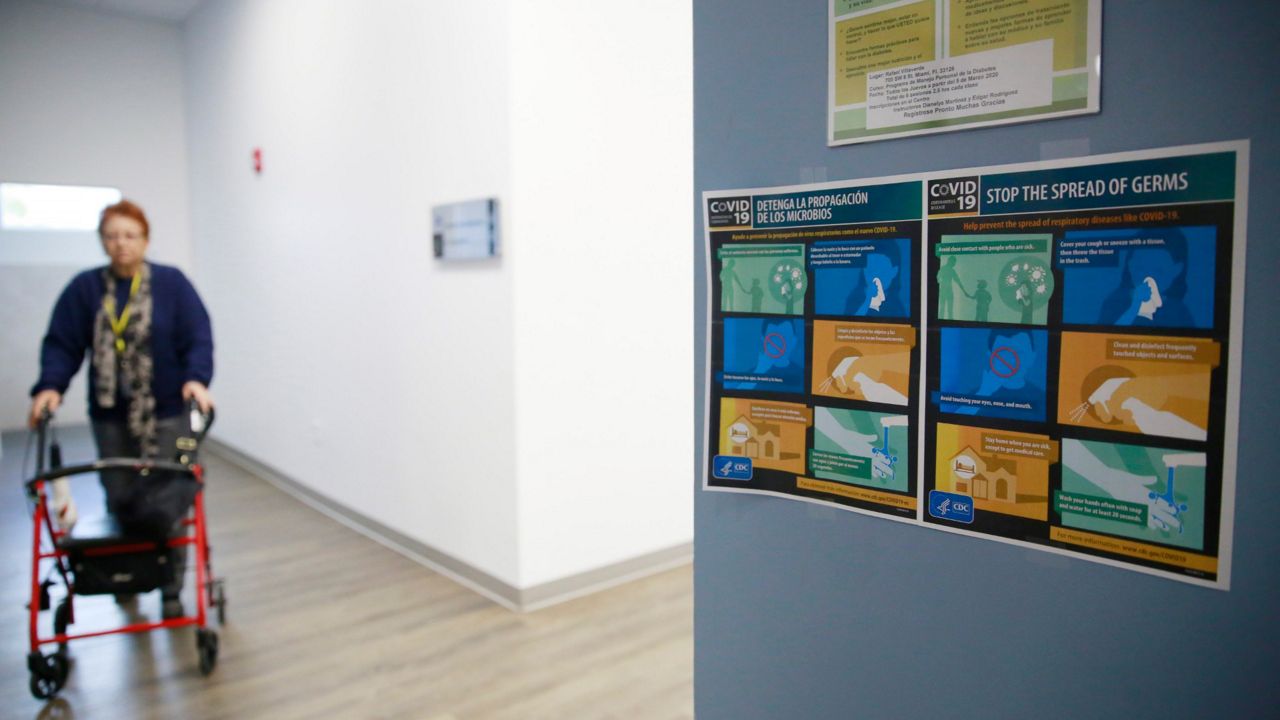 3. What will nursing home staffers say?
These are the people who have actually been in the facilities during the worst parts of the pandemic in New York. Family members, ombudsman and other visitors weren't allowed in, making the testimony of staffers perhaps the best insight possible to what happened, what went wrong and what could be fixed.

The influential health care workers union 1199SEIU in a statement Sunday evening signaled plans to have a presence for the hearing. Nicole Whittaker, a certified nurse at Berkshire Nursing and Rehabilitation in Queens said the facility lacked proper equipment, and staffers resorted to using garbage bags.

"Masks were issued, but were being worn for too long," she said. "We lost a significant number of residents, and many of these deaths could have been prevented. Residents with symptoms should have been isolated immediately, not after more than a month of infections."