A man faces a DWI charge after a two-car crash that damaged a Lyncourt church over the weekend.
Paul Brooker, 49, ran a stop sign in his black SUV, then struck a pickup truck on Court Street, according to police.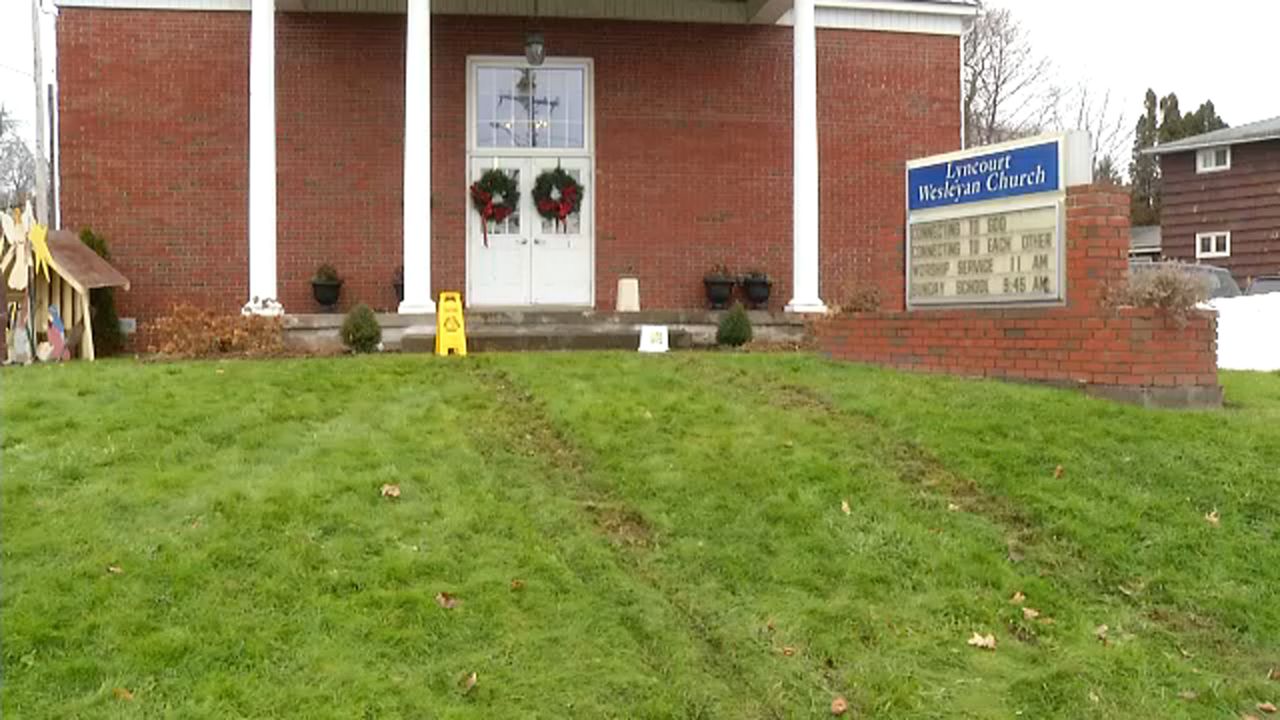 The impact from the crash caused the pickup truck to crash into the Lyncourt Wesleyan Church around 10:30 p.m. Saturday, troopers say.
Brooker then tried to flee the scene, but was soon taken into custody.
Church leaders say they will have to fix the pillars and get a new handicap-accessible railing.
The driver of the pickup truck was not injured, however, the passenger of the pickup truck was treated for minor injuries at a nearby hospital.