The Adirondacks are the place to be for leaf peeping this weekend.
---
What You Need To Know
The Adirondacks are seeing the most color right now


Almost everyone has seen a little color change in the past week


This weekend's weather should mostly cooperate for outdoor activities
---
While most of the state only saw minor color change in the past week, a string of chilly nights in the Adirondacks will have some spots seeing near-peak foliage this weekend.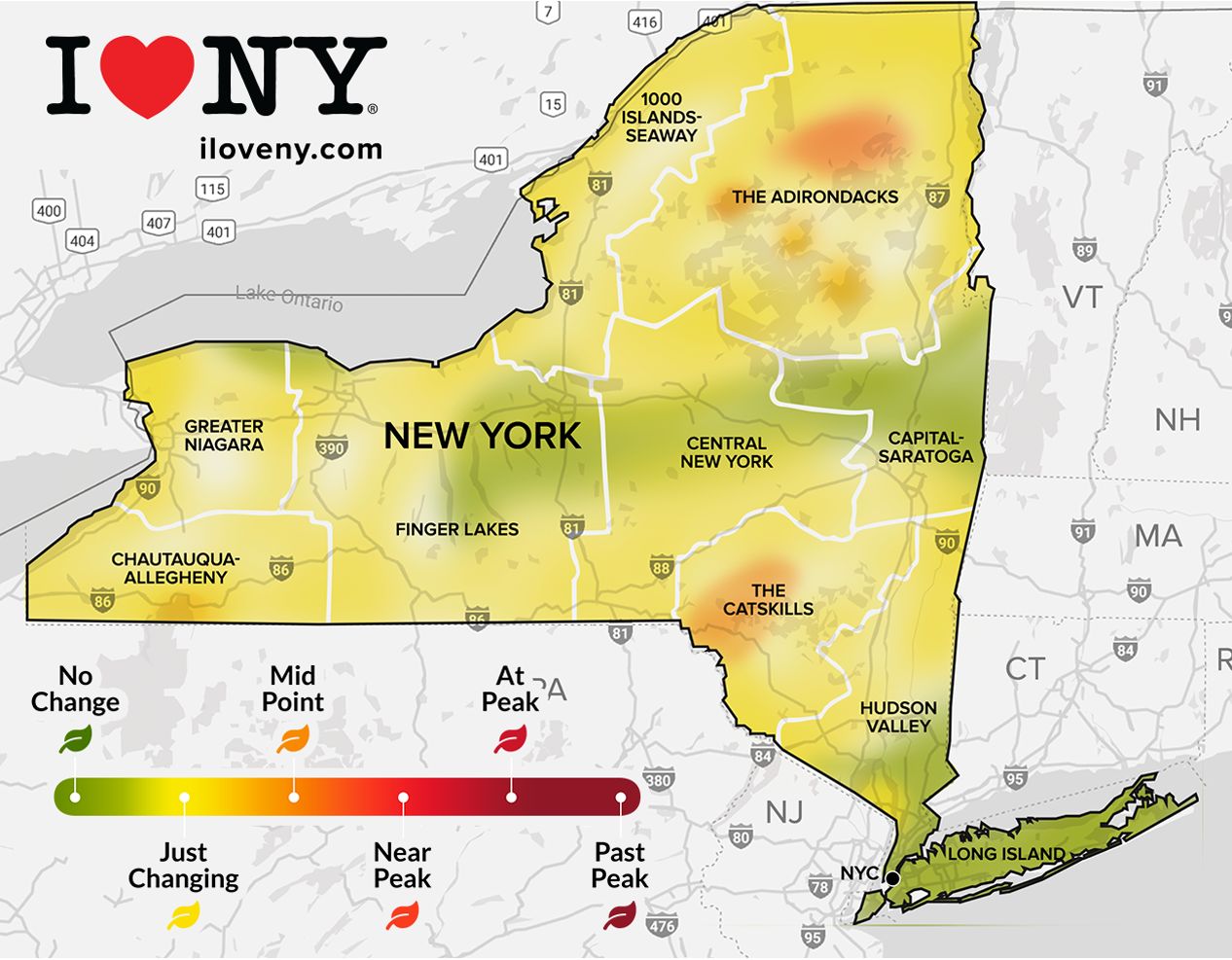 If this shot from earlier in the week is any indication, areas near North Elba, Lake Placid, Saranac Lake and Tupper Lake will look absolutely beautiful this weekend!
Heading southbound on the Northway into the Capital Region, leaves are still mostly green, but some minor change has occurred around Glens Falls, Saratoga Springs into the Capital Region.
While most of CNY has seen little color change, there are spots like this at Clark Reservation that are looking a little more vibrant.
Parts of WNY are also in the early stages of fall color heading into the first weekend of autumn.
If you're planning a hike, paddle or scenic drive, Saturday looks to be the better day weather-wise to peep some leaves. While Sunday will be mostly dry, expect more clouds and a slightly better chance for afternoon showers across the northern third of the state.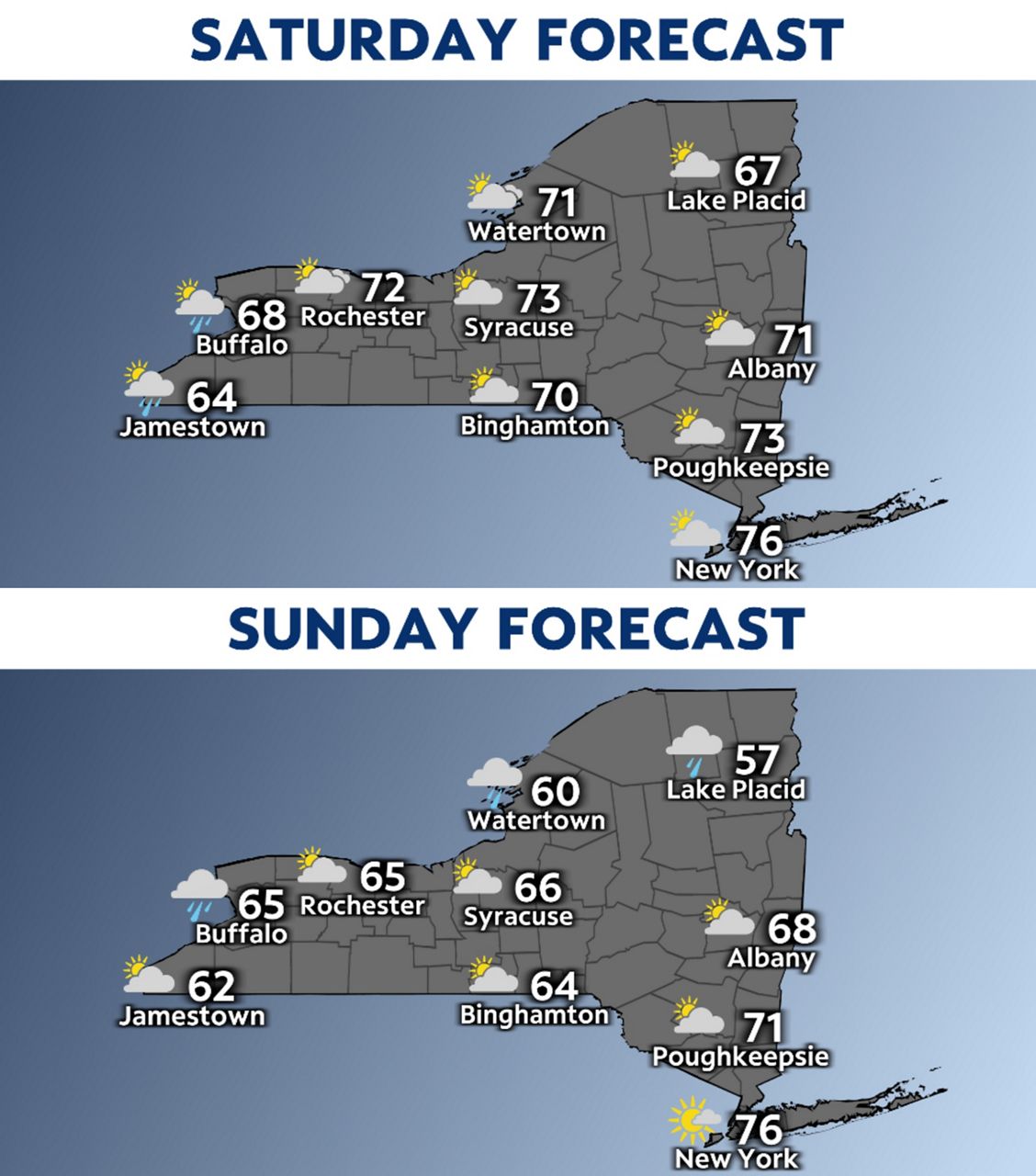 As always, the best part of this blog is the pictures we receive to update conditions from around the state, so please share any and all photos from around NYS!