OHIO — Whether you choose to vote by mail or in-person, there's a detailed process that makes sure your vote is safe and secure and in other words, counts.
Right now, boards of elections in Ohio are processing absentee ballot applications. In Lake County, George Goley, who is the mailroom manager for Lake County Board of Elections, is the first set of eyes to make sure applications are properly filled out.
"I'm checking it to make sure it has all the information," said Goley.

Over in the main office, absentee ballot coordinators enter the information from those opened ballot applications into their election management system -- making sure any eligible voters who want to vote by mail are processed and on the list to receive a ballot beginning Oct. 6.

After Oct. 6 when completed ballots begin coming back to the Boards of Elections, a detailed process begins to make sure your vote is safe and secure.

To start, the identification envelopes that people are required to put their completed ballot into to mail back to their board of elections is cross-checked with the information on their absentee ballot application. Ross McDonald, the director of Lake County Board of Elections, explained.

"Once we start receiving the ballots back after they've been verified and confirmed that they came from the voter on file, we'll load up this ballot extractor with 500-600 ballots at a time, the identification envelopes and they'll go through, our bipartisan teams will extract the ballot from the envelope, cue those up again in a pile of 500-600 at a time, those will go over into our tabulation room," said McDonald.
Once the ballots are opened, election officials, one Democrat and one Republican, will walk the live ballots over to the tabulation room using marked green bins to keep the live ballots separated from everything else.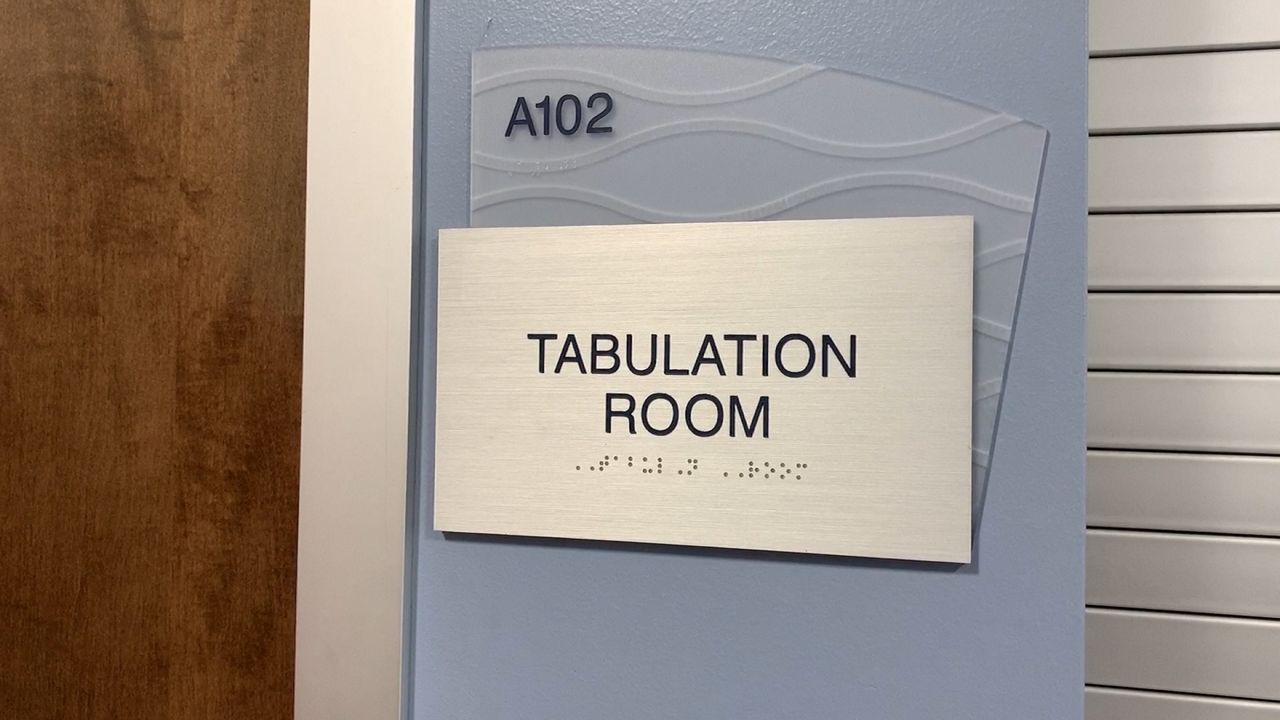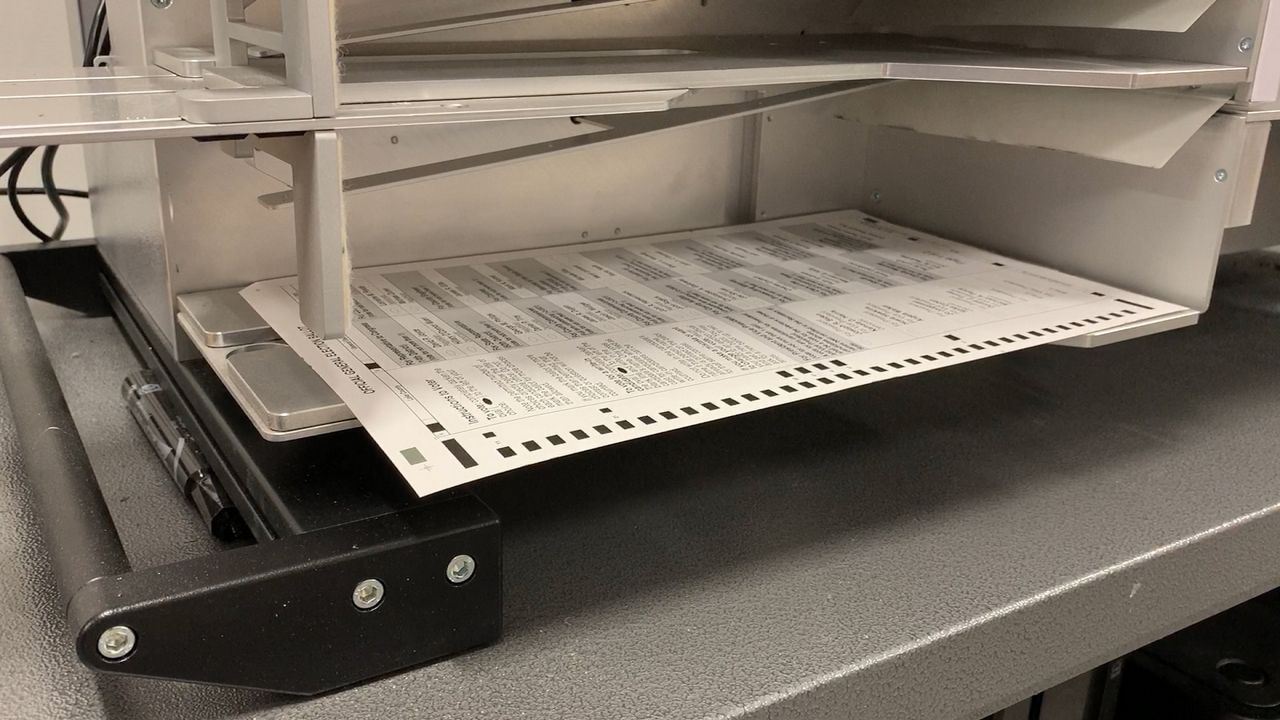 "Part of going into our tabulation room because that is our most secure area where we do keep live ballots, it will not unlock unless it receives keycard access from a Democrat and a Republican at the same time," said McDonald.
Inside the tabulation room, a high speed ballot counter that McDonald says all 88 counties in Ohio have some version of, will count the absentee ballots.

"From there after the ballots have been counted and we confirm that it's counted we'll put them into a box and that goes into secure storage until we get into possibly a recount or an audit post election," said McDonald.

If the sensitive machine senses a problem with a ballot, McDonald said that ballot will go to the top tray for inspection by a bipartisan team of election officials.

"After we're done scanning all the absentee ballots, we create a file, then that file is brought across into our election management system and that's where we create the actual results report that people at home look at on election night," said McDonald.

But it doesn't end there. The very first results that voters will see on November 3 are the absentee ballot results.

Given that the absentee ballots have to be postmarked by Nov. 2 and have a 10-day leeway period to arrive at the boards of elections, there will still be more votes to count after Election Day.

This means additional absentee ballot votes that trickle in during that 10-day leeway period still have to be counted.

McDonald predicts the public won't know the final and accurate count of all votes until sometime around Thanksgiving -- meaning the public might not know who officially wins the presidential election until then.

But rest assured, election officials like Goley are working hard.

"We're here to get the process done," said Goley.

"I know my colleagues very well, they take this job very seriously and we're under a lot of pressure this year. It's a tough job that we're faced with but I know my colleagues in Ohio, we're all going to get the job done," added McDonald.

The last day to register to vote is October 5. The last day to request an absentee ballot is october 31, but the board of elections and United States Postal Service recommend not procrastinating to ensure timely receipt of ballots by election officials. For more information you can contact your local board of elections or visit the Ohio Secretary of State's website.