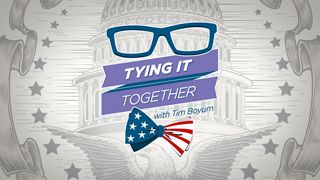 With the speed of the local news cycle, it's easy to forget that the politicians who represent us and the influencers in our communities are more than just soundbites. North Carolina's veteran reporter and anchor, Tim Boyum, is loosening his signature bow tie for candid conversations with these power players from across the state in "Tying It Together"
All eyes are focused on November. North Carolina is considered a "swing state" by many political analysts, meaning our 15 electoral votes could go to either major party. That traditionally means we can expect lots of campaign rallies and political advertising leading up to Election Day.
That also means it is more important than ever for you to be an informed voter.
Early voting allows voters to cast an absentee ballot in person prior to Election Day at any one-stop voting site in their county.