RALEIGH, N.C. — A person doesn't have to be moved across state lines to be considered a victim of human trafficking. It's a crime that's often kept in the dark, and North Carolina is a growing spot for it.
---
What You Need To Know
Designed For Joy serves as a transitional workplace for women in crisis


North Carolina ranks 9th in the country for the number of reported trafficking cases, according to the Department of Administration


The North Carolina Coalition Against Human Trafficking launched a Survivor's Network in September 2021
---
North Carolina ranks ninth in the country for the number reported trafficking cases, according to the Department of Administration. In 2020, 260 cases were reported to the National Human Trafficking Hotline, but that number is likely higher as many cases go unreported.
The Department of Administration cites the Tar Heel state as a target of human trafficking due to "the major interstate highways, a large and transient military population surrounded by sexually oriented businesses, and rural agriculture areas with high demand for cheap labor."
For Samantha Bishop, trafficking became her source of income to support her family. The mother of three became a victim of sex trafficking when she was working at a strip club more than 10 years ago.
"Right before I was trafficked, I was working in a strip club, and that's how the whole thing happened," Bishop said.
Getting out meant Bishop lost her income, which led to her losing her apartment and ending up homeless.
"I decided I didn't want to do that anymore. I wanted my kids to have a better life. I didn't want to worry about my kids not having me there if something were to happen to me. I decided to stop what I was doing, but stopping what I was doing meant not having any income coming in," Bishop said.
Bishop went to the Salvation Army, which set her up with the Project FIGHT program that aims to help victims and survivors of human trafficking. During her time living in the shelter, Bishop struggled to find a stable job to support herself and her children.
"It was hard for me to find jobs because I hadn't worked a real job in 10 years, and every time I went somewhere to get a job, they didn't want to work with me because there was a gap in employment," Bishop said.
Project Fight referred her to Design For Joy, a nonprofit organization based in Raleigh that serves as a transitional workplace for women in crisis situations.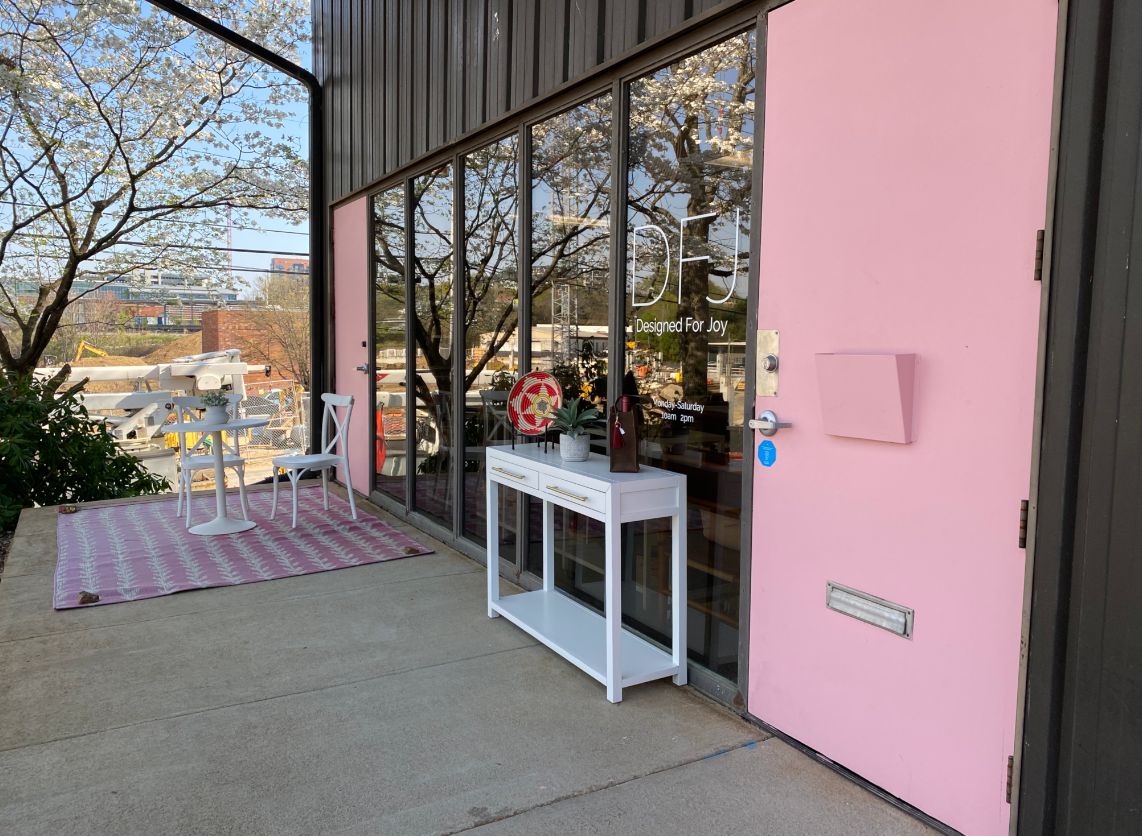 "I came for my interview, they hired me that day, and I started the next day," Bishop said.
The women hired help design and craft custom jewelry, learn how to sew, cut leather and make household items, while also being surrounded by a community of women and resources.
"I really love this job. One, it doesn't feel like a job, it's fun, it's stuff I like to do anyway. When I came, I had some experience with all this stuff. Most of the women don't have experience, so when they come, they don't have to know anything," Bishop explained.
Designed For Joy opened in 2017 and has helped 74 women out of crisis situations earn more than $200,000 in living wages. Their goal is to employ the women who are referred to them for three to six months to provide them a safe, dignified job for their resume and successfully launch them into a job of their dreams.
For Bishop, Designed For Joy has done just that. About six months after she started working, Bishop was given a full-time position as a production coordinator at Designed For Joy, where she helps mentor new women who come in.
"I get to teach them how to create the product, but I also get to mentor them on the skills they need for getting into full-time employment," Bishop said.
Bishop says being in this role allows her to relate to the women who are coming in to better their lives.
"I didn't think I would ever be homeless, never thought in a million years I would be homeless, and it happens to a lot of people when they least expect it. When you're in it, you feel like it's never going to end, especially when you have kids relying on you," Bishop said.
In the showroom, Bishop and the 74 other women's names are proudly written on the price tags of each item they carefully crafted. They all have a story, and while it may just be a new pair of earrings, it's a new chance at life for the artisans.
"They gave me something that no one else was willing to give me ... I feel like we just want to help people and see the best in them," Bishop said.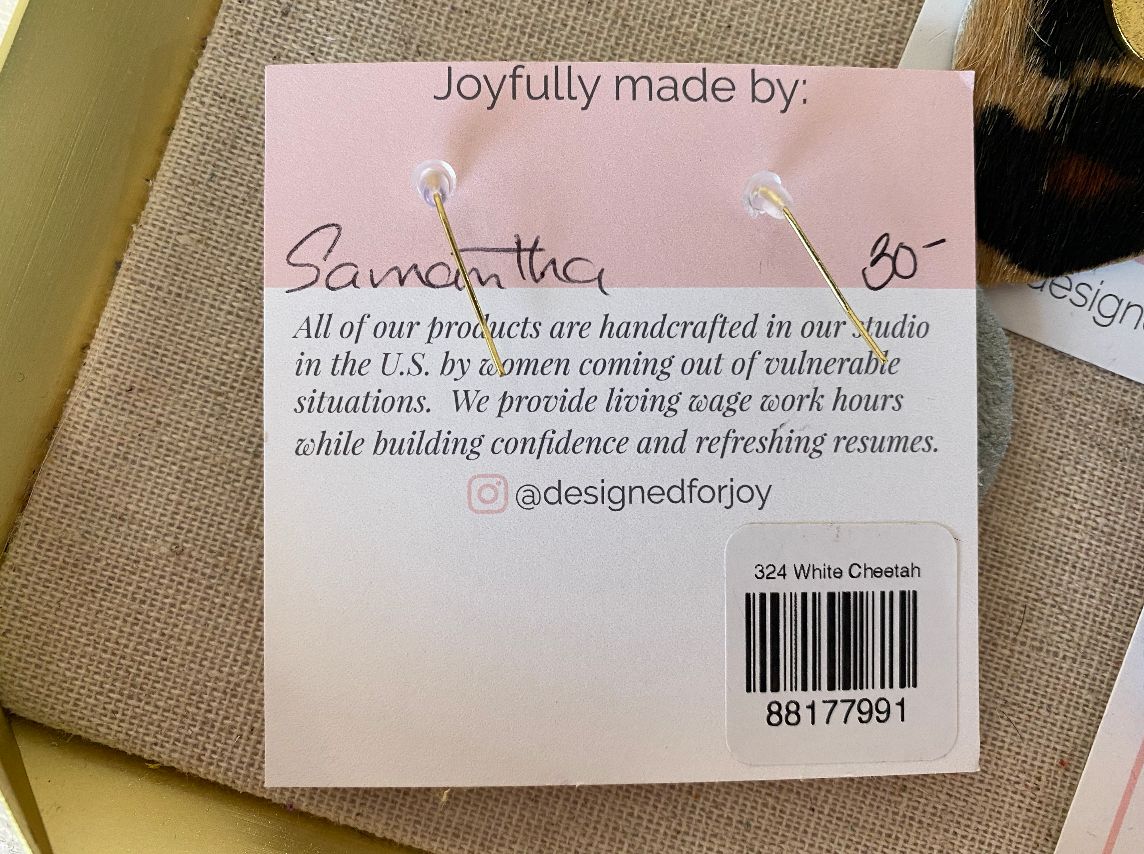 Since she started working for Designed For Joy in October 2019, Bishop got her GED, got off probation and moved into her own apartment. She is now working to secure her driver's license.
In September 2021, The North Carolina Coalition Against Human Trafficking had a soft launch for their Survivor's Network and will be holding a formal gala to raise awareness for survivors and anti-trafficking efforts in June 2022.
If you or someone you know is in a suspected or confirmed trafficking situation, contact the National Human Trafficking Hotline:
Call 1-888-373-7888
Text 233733
Chat with an online hotline representative