Do you still have some traveling to do for the holiday weekend?
The severe chance shouldn't be as bad as Saturday, but some areas will still deal with snow and heavy rain.
The big system that brought heavy rain and severe weather across the eastern U.S. on Saturday will still bring some active weather for Sunday.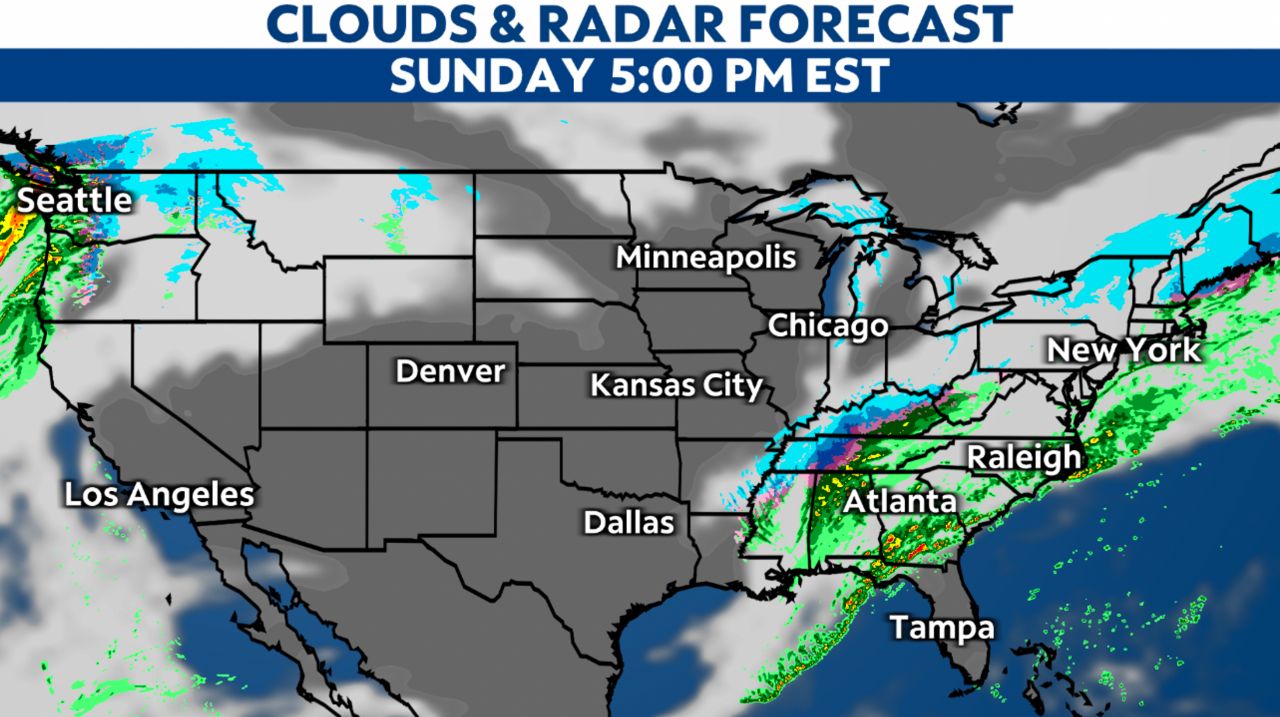 We'll see some heavy snow from New York to Maine. Most areas could see up to 5 inches of snow, with light ice accumulation also possible throughout the day.
The Southeast will still have to deal with heavy rain, and there is a risk for severe weather.
We have a marginal risk (level 1/5) for severe weather in place from Florida to North Carolina.
Damaging winds and an isolated tornado will be our main threats.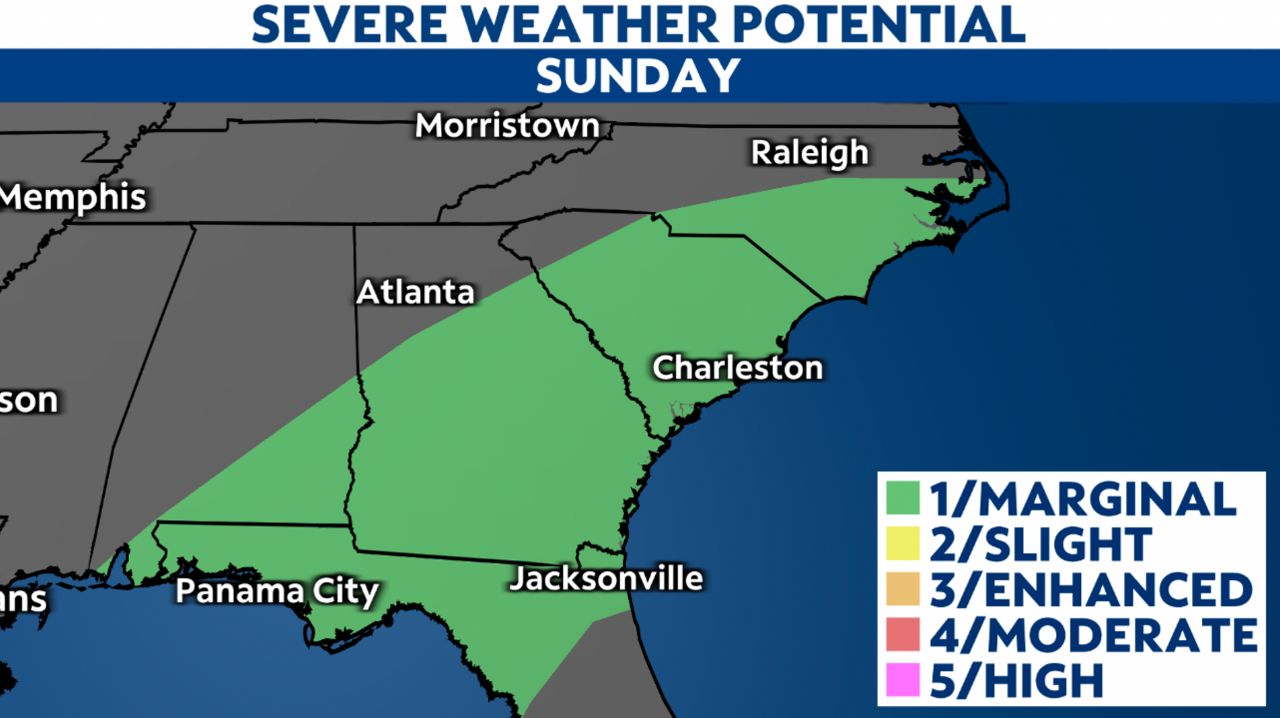 As temperatures plummet behind the front, the rain will change to snow for the Southeast! We'll see snow for Mississippi, Tennessee, Kentucky, West Virginia, Virginia and North Carolina.
Another system will also push into the Northwest, making travel a little tricky for areas in Washington and Oregon.
Through all of the active weather, the Southwest and Central U.S. will stay pretty quiet.
On top of the severe weather, heavy rain and snow, get the coats ready!
Behind this system, we'll see a drastic temperature drop for most of the country. Highs will range from the teens to the 30s for a good majority of the U.S. on Sunday.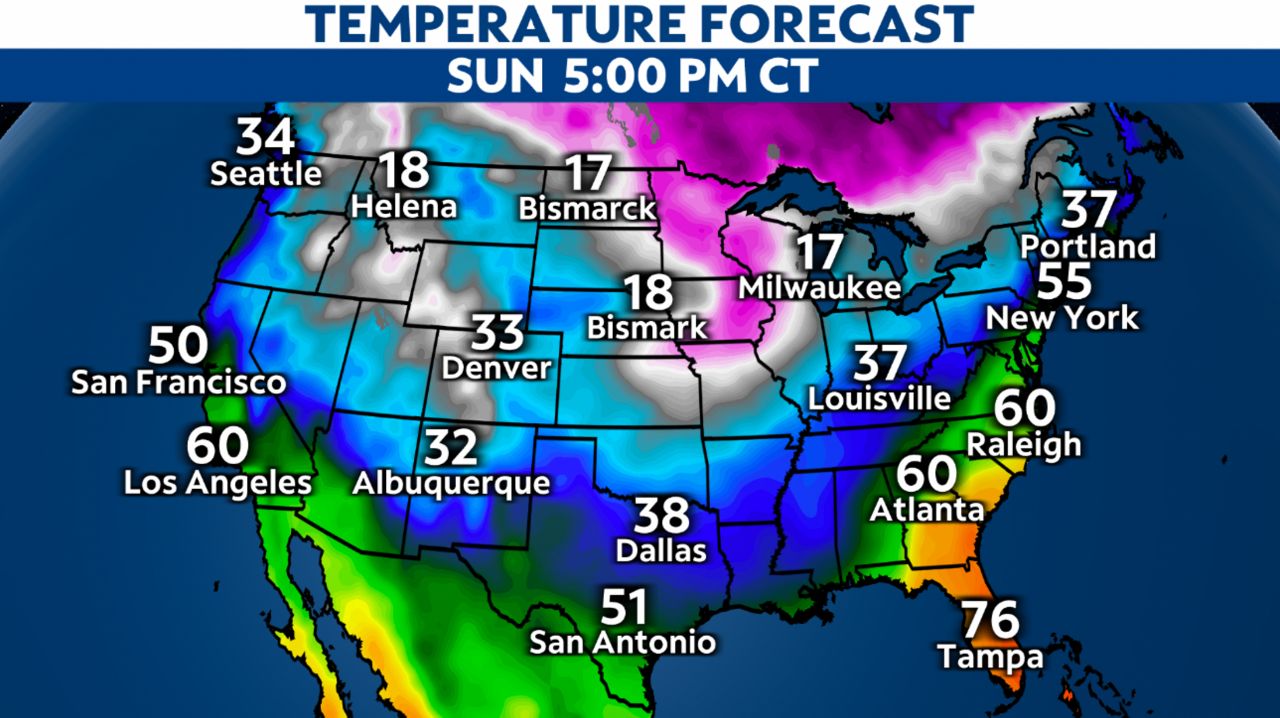 And temperatures will be very chilly as we wake up on Monday!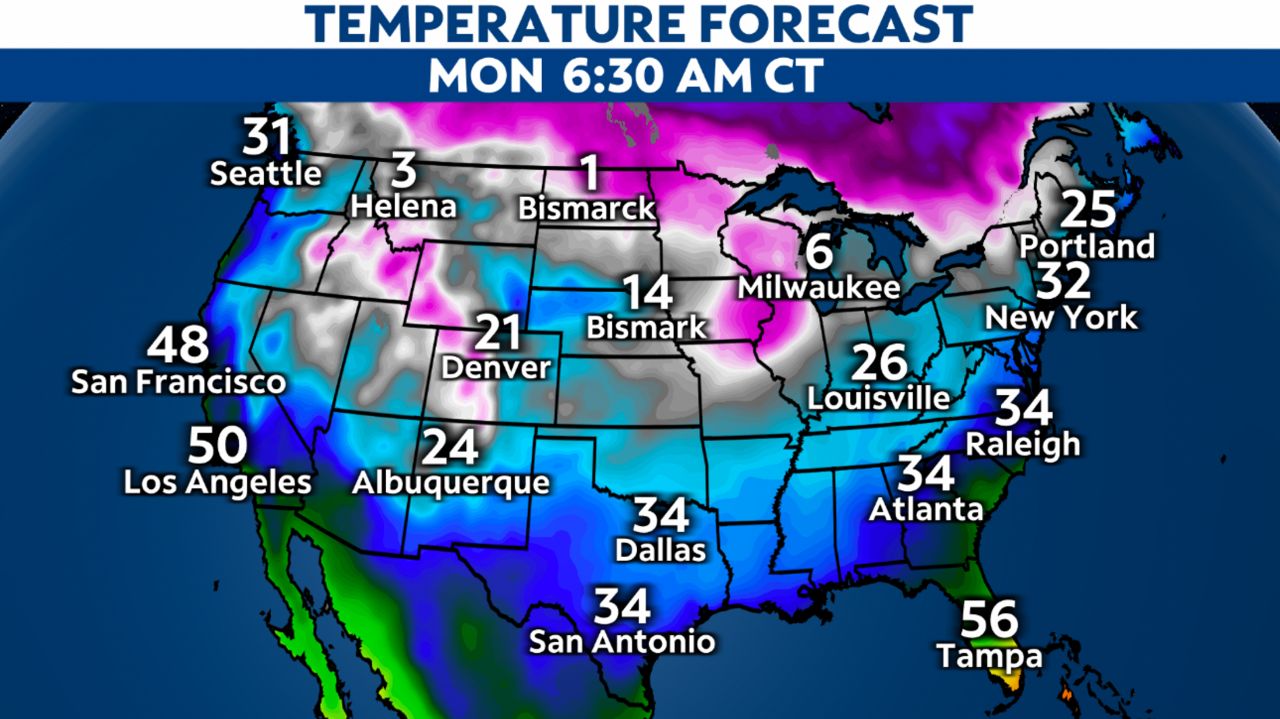 Make sure you're well-prepared for any type of weather if you have to travel, especially by car.
Have a safety kit that includes flashlights, batteries, water and extra blankets. And check the forecast to stay up-to-date on the weather.
Make sure you're also prepared for active weather, even if you're not going anywhere. This includes having the items above in your house, along with a safety plan for your family and friends.