North Carolina has seen snowy or icy conditions for the last three weekends. At one point earlier this week, model forecasts suggested we could make it four in a row this weekend.
That will not be the case though.
A cold front is moving through the state Friday, bringing warm, breezy and wet weather to end the week.
Much colder and dry air will arrive behind the front late Friday night into Saturday morning.
There's a slight chance for a few flurries in the mountains of western North Carolina Saturday morning. Otherwise, precipitation is not expected across the state through the weekend.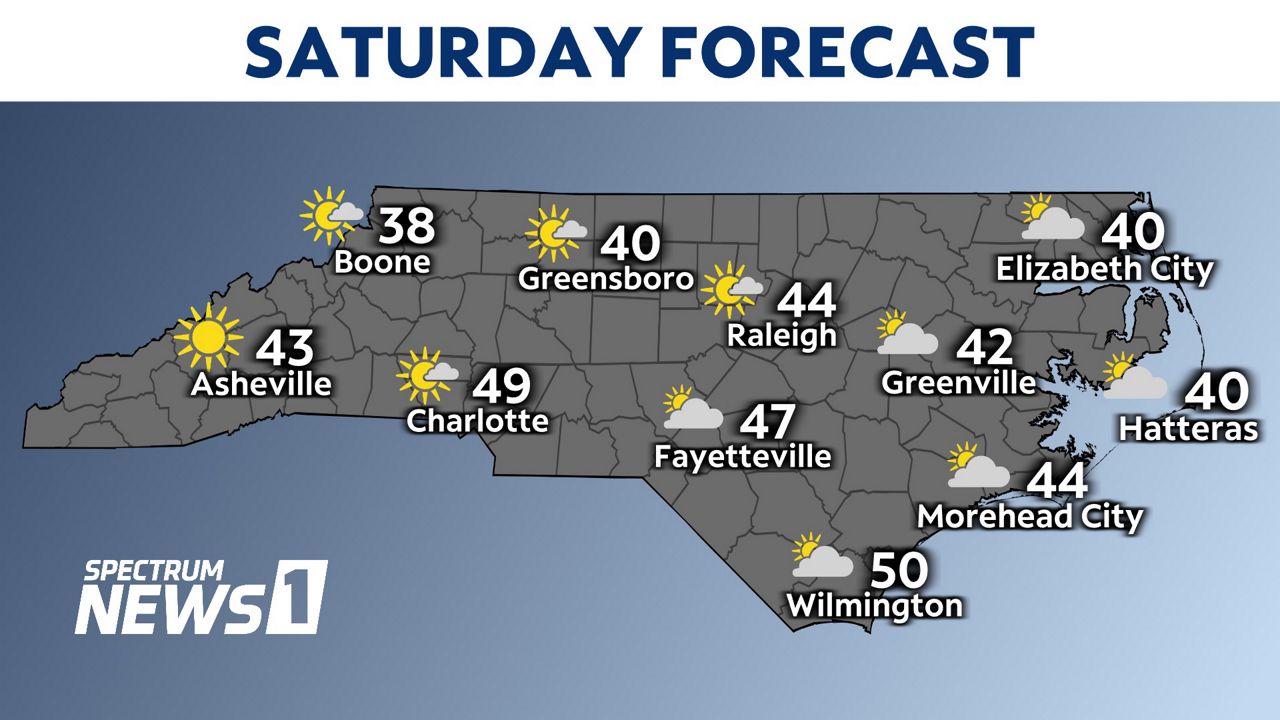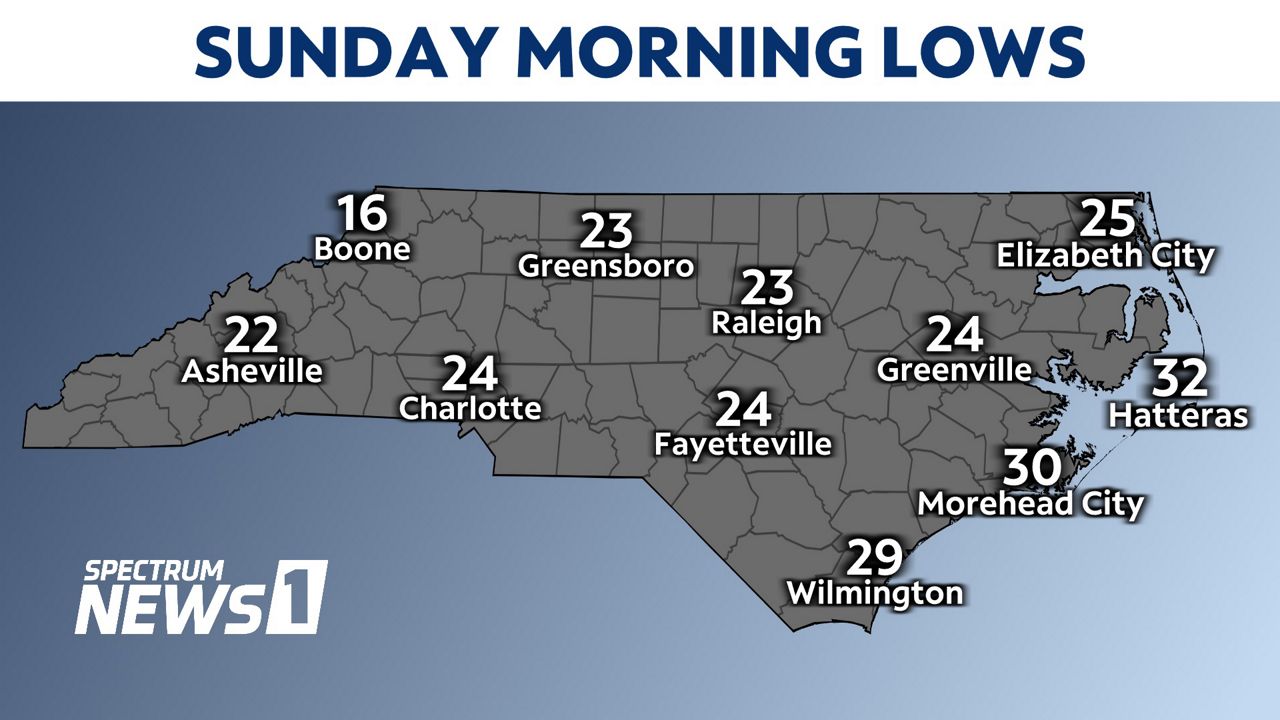 Low pressure will form off the southeast coast by Sunday morning. However, that will stay closer to Florida through the second half of the weekend.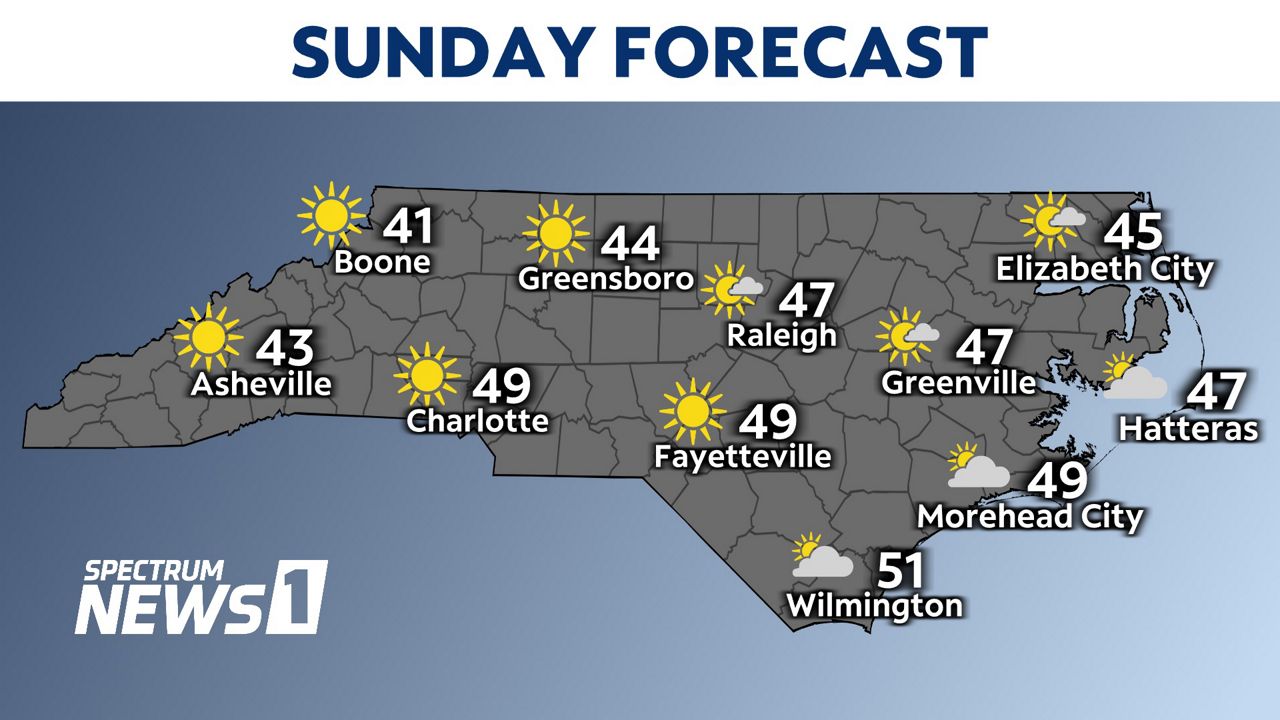 Parts of the state may now see rain from that system by Monday afternoon and evening.
With the talk earlier this week of the potential for more winter weather, we've received a lot of questions about how unusual that would have been for North Carolina.
We took those questions to the State Climate Office of North Carolina.
While it's fairly common for the high country, Assistant State Climatologist Corey Davis tells us it is unusual outside of the mountains.
Just last year, Boone saw five snowfalls in a four-week period.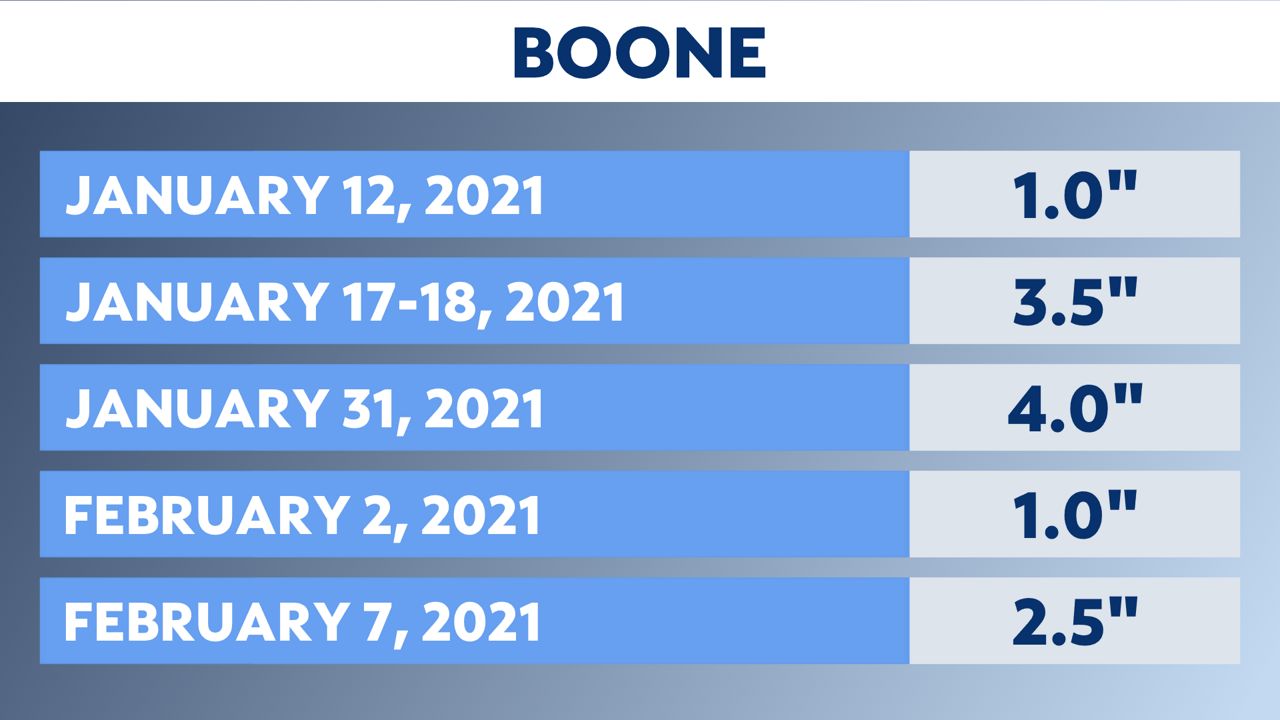 In the Triad, Greensboro has actually already seen four snowfalls in a four-week period this winter.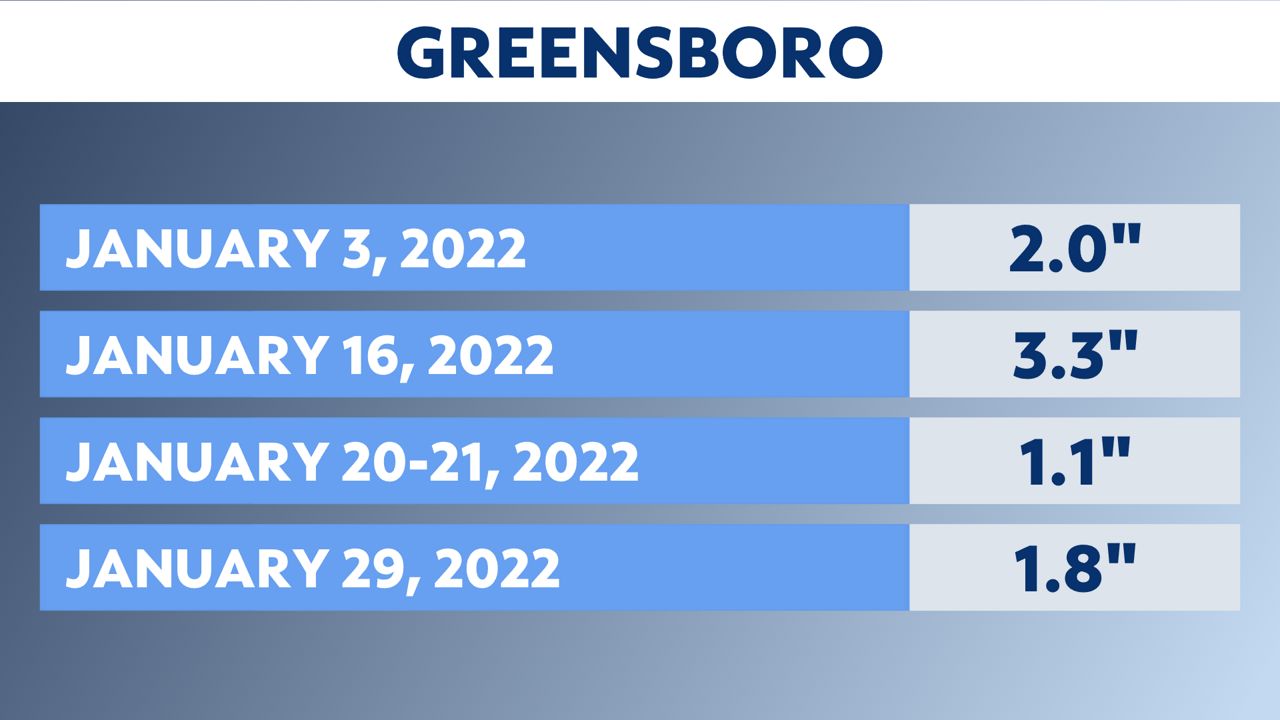 It's been much longer since that's happened in other parts of the Piedmont. It was 22 years ago for Charlotte.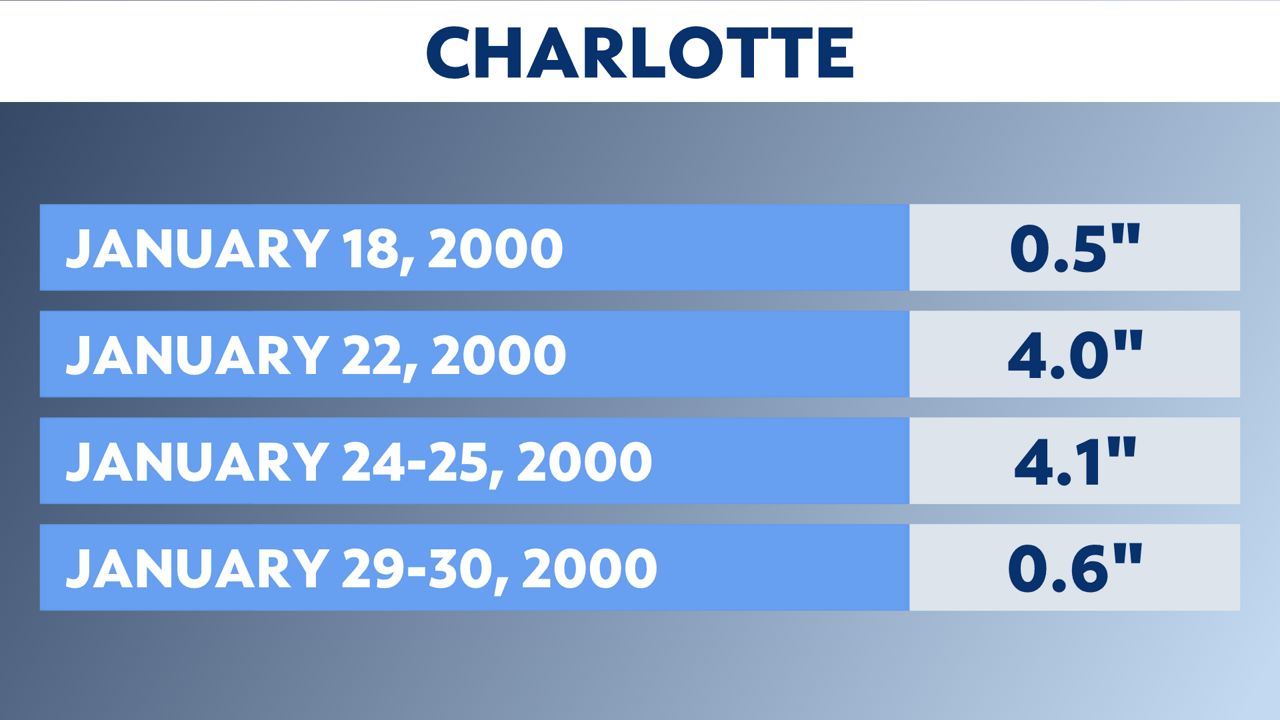 In Raleigh, it last occurred in 1995.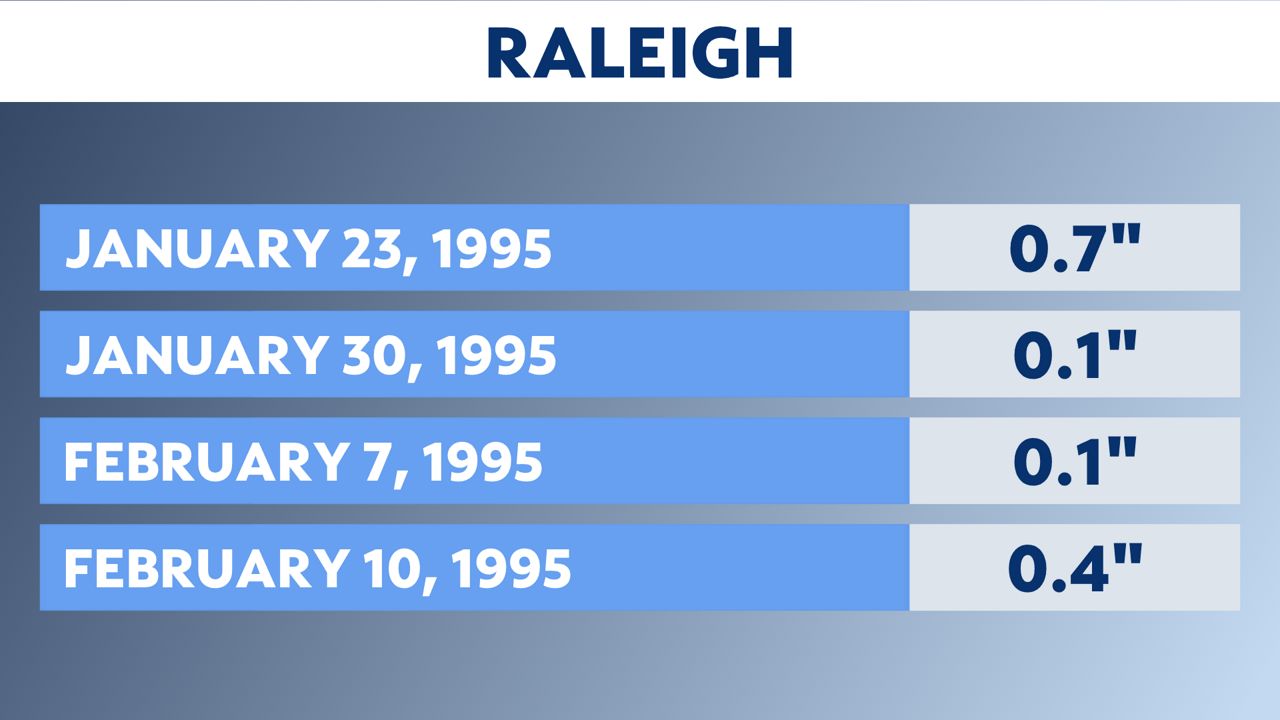 As Davis with the State Climate Office pointed out, it is almost unheard of to have four snows in four weeks in eastern North Carolina. There is no record of that ever happening in Wilmington, New Bern and Hatteras.
It has happened, though, in Elizabeth City. In a four-week span in 1980, Elizabeth City measured around three feet of snow.