Locations around and east of I-95 across the coastal plain will need to be weather aware through the morning hours.
A strong storm system that has been moving across the Carolinas since late Thursday.
The system may be strong enough to produce a few severe storms in extreme eastern North Carolina this Friday morning.
Though the risk for tornadoes and severe weather has been decreasing elsewhere in the state, there remains a chance as we continue through the first half of the day.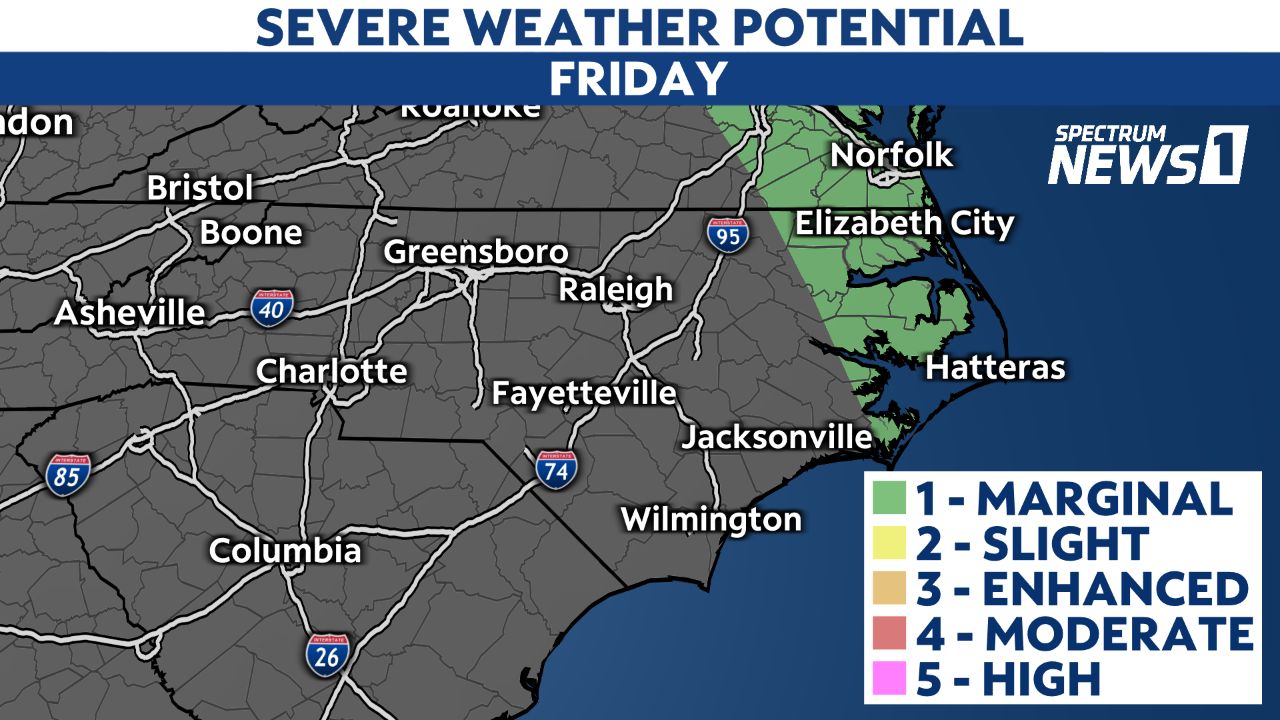 The risk for a tornado is low but cannot be ruled out. Damaging winds are the primary concern for any severe storms although everyone in the state will get a windy Friday regardless of whether it's storming by you or not.
Here's a look and what the radar may look like as the storms move across the area: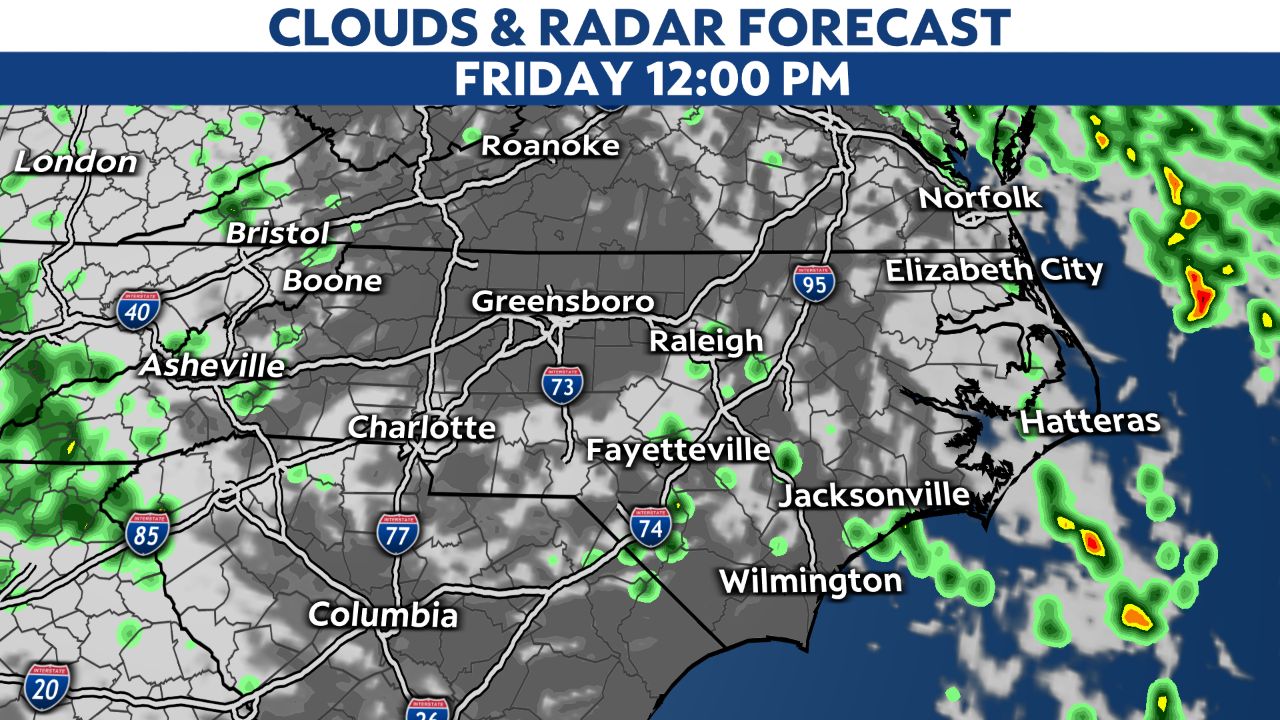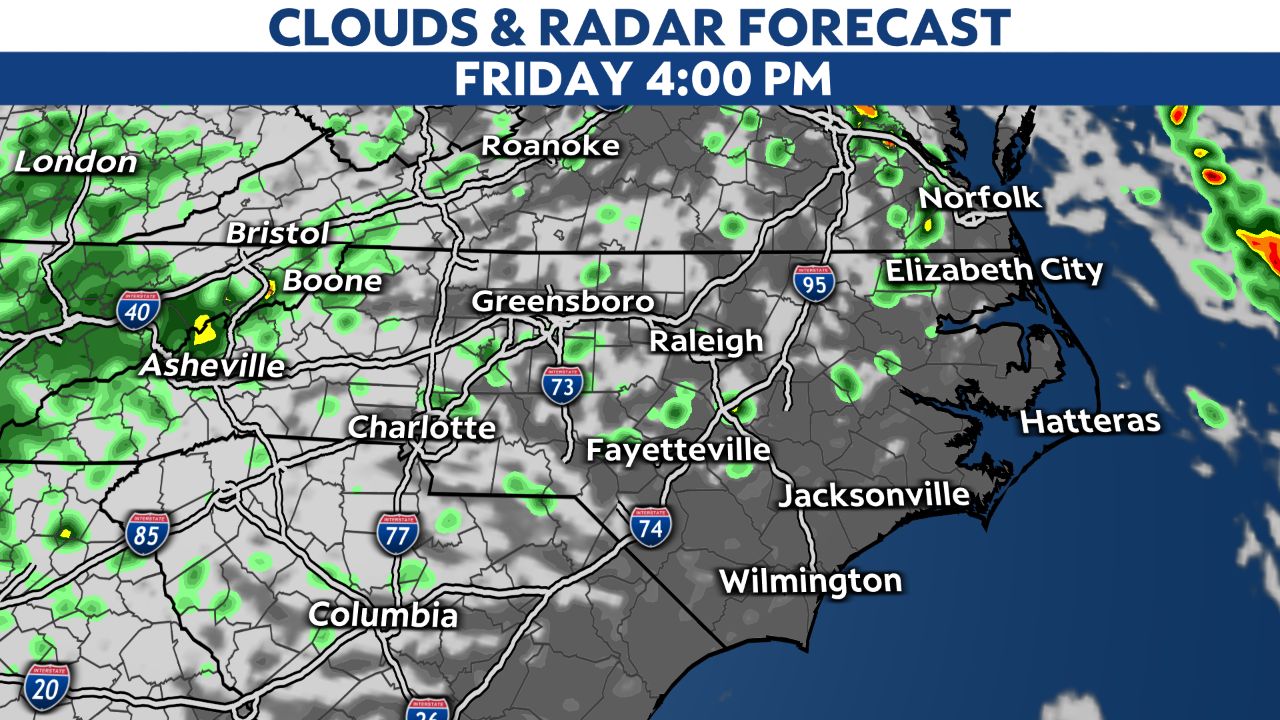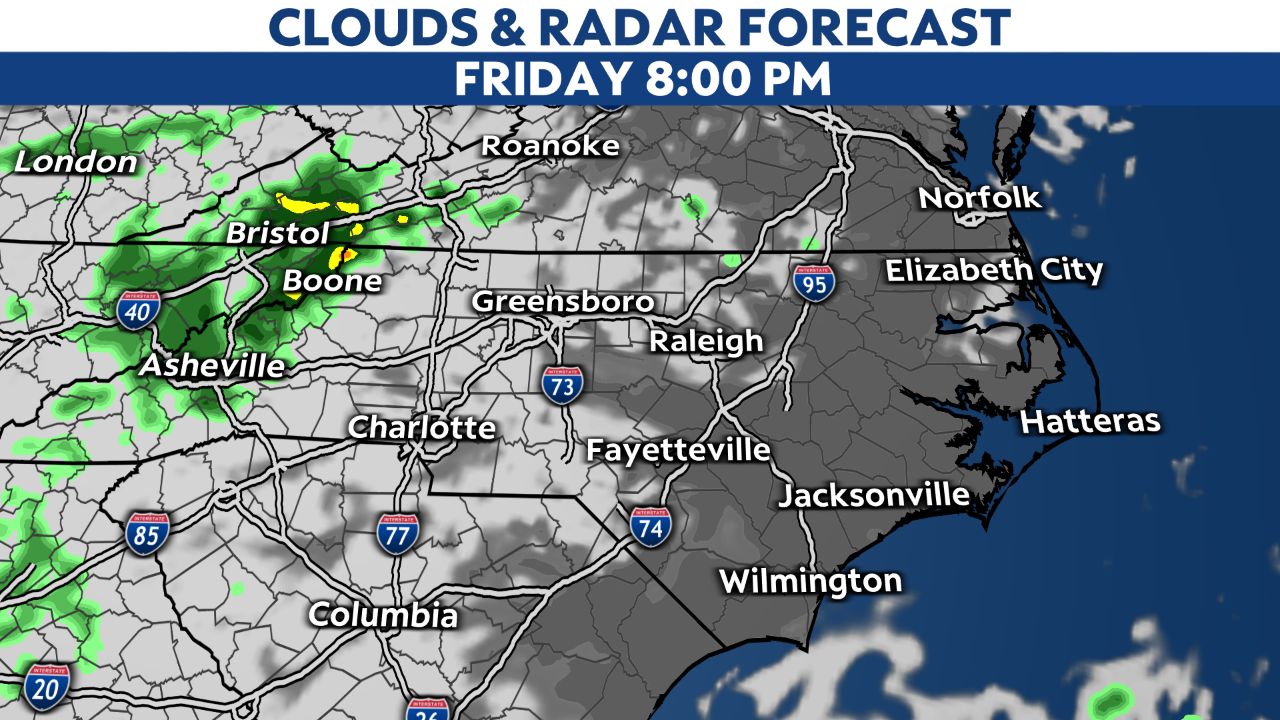 It will be very important that everyone in eastern North Carolina have a way to receive weather alerts throughout the day. For everyone else, keep the rain coat nearby as showers will linger into the afternoon and evening.
A NOAA weather radio is a must for any home in the state. In standby mode, it can be programmed to sound an alarm waking you up if a tornado warning is issued. You can also check the settings in your Spectrum News app to make sure weather alerts are turned on.
If a warning is issued in your area, you should quickly move to a small, interior room on the lowest floor of a sturdy building. Basements, hallways, closets and windowless bathrooms often provide the best protection during a severe storm.
Stay tuned to Spectrum News 1 and the Spectrum News app for updates.