Fall colors like yellows, reds and oranges are starting to appear at the highest elevations of the North Carolina mountains!
Chilly morning temperatures last weekend helped to start the transition this week to the beautiful fall foliage that we look forward to every year in the high country.
If you're planning a trip to the mountains to see the color this weekend, just know the it will not yet be at its peak, and the best views to find spots of color will be at the highest elevations, including Grandfather Mountain and Mount Mitchell.
The fall color should be more widespread across western North Carolina and closer to its peak over the next couple of weeks.
Researchers at Appalachian State University, led by Howard Neufeld, have developed a map showing the average date for peak fall color in the high country.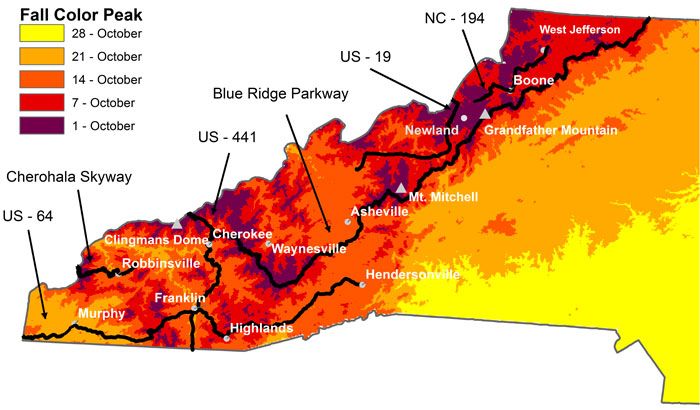 Neufeld recently told Spectrum News 1 he expects the foliage to be right on time this year based on his recent observations and weather conditions.
While the fall color may not be at its peak, this weekend, the weather will certainly be great in the mountains. The beautiful weather we've enjoyed in all of North Carolina will continue the next few days.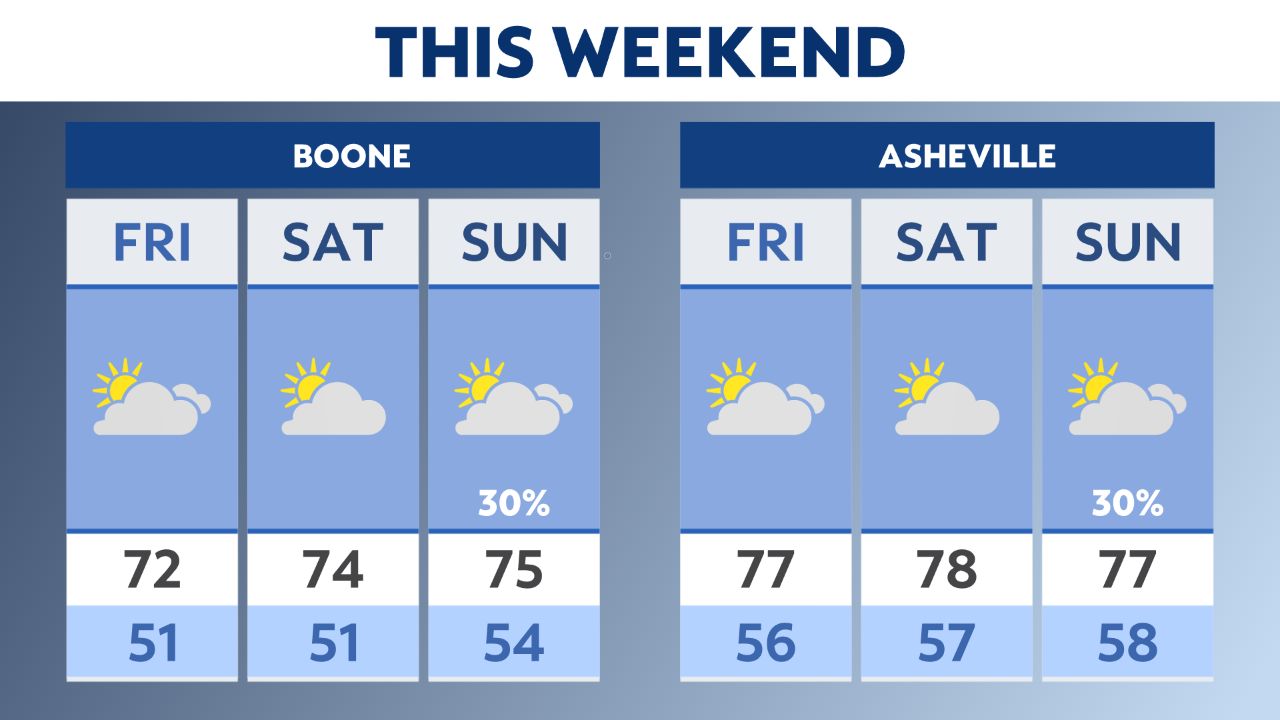 There are plenty of events planned in the mountains this weekend to enjoy the beautiful weather!
The French Broad River Festival returns this year in Hot Springs. You'll need proof of vaccination or a negative COVID test to attend.
In Asheville, the first Art in the Park event of the month will be held Saturday.
Check out some of these live cameras to see if you can spot some fall colors!