CHARLOTTE, N.C. – It was quiet on the streets surrounding Bank of America Stadium, as the Carolina Panthers hosted the Chicago Bears after a three-game winning streak.
There were no group tailgates in the blocks surrounding the venue, no large crowds making their way to the facility, or even CMPD officers directing traffic. Nothing is the way is was. Nothing.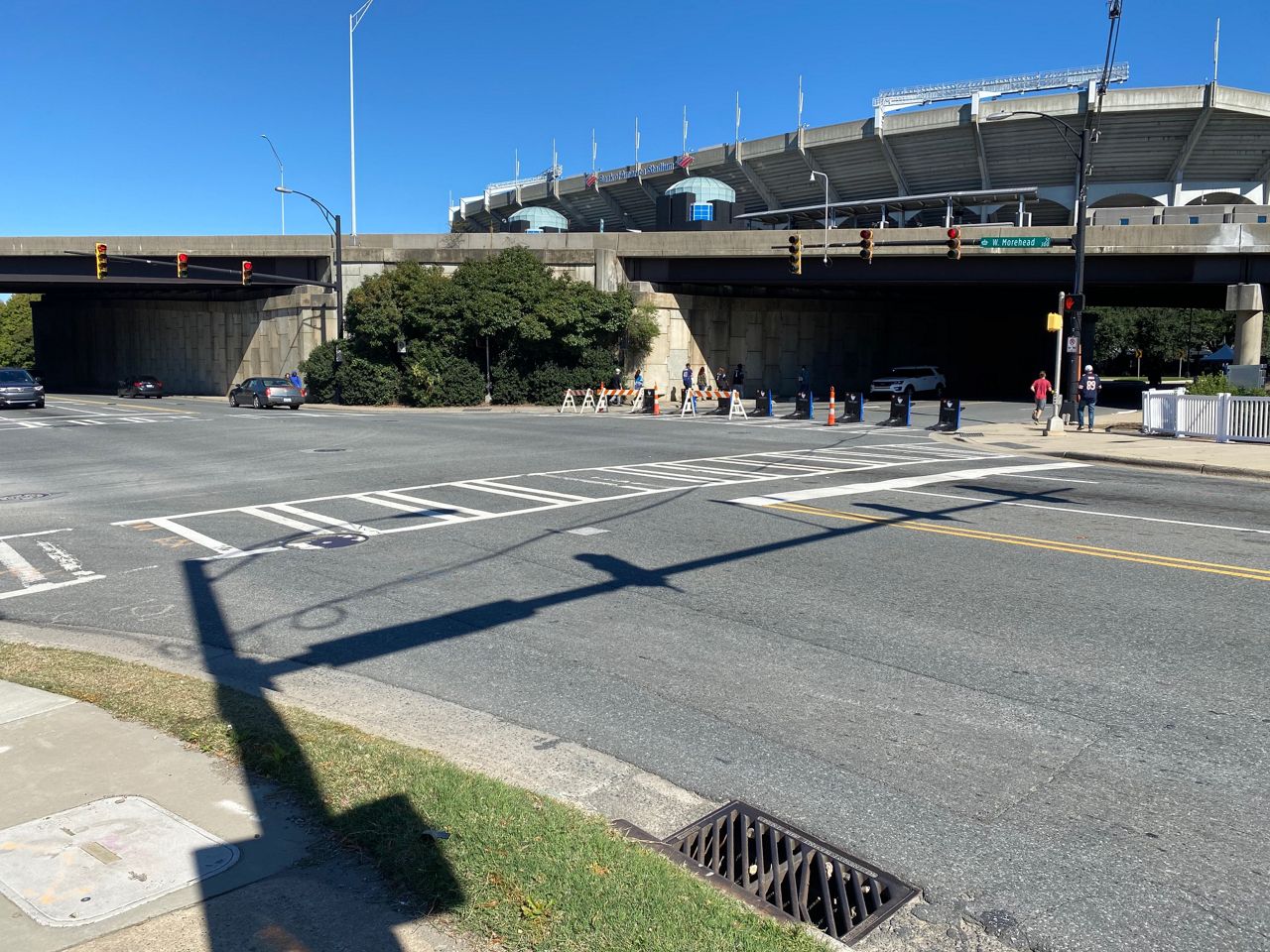 This is the impact of the coronavirus, just over five months since that fateful March day when the sports world came to a screeching halt, and life outside the sports world was drastically changed.
I was planted in the press box, in a seat unfamiliar to where we normally were positioned. The Panthers media relations staff did a tremendous job of adapting to a world off is normality axis- reduced capacity, plexiglass shielding around the work stations, and masks on at all times.
The national anthem performance brought out some semblance of a normal game day, but peering into the massive number of empty seats quickly erased that. The Panthers are allowed just seven percent capacity inside the stadium per a directive from the state to battle against COVID-19.
Fans were seated in pods, spread apart. From my vantage point, only blue seats in the lower bowl were being occupied. Gray seats were empty. Upper bowl was not available.
The game did go on, though. From the glass-enclosed press box, I could hear the noises from the stands. The cheers for positive Carolina plays and similar cheers for when the Bears accomplished something good. In between the lines, it looked normal.
Truth is, we all know it's not. The Panthers have had four players placed on the reserve/COVID-19 list, the latest coming in week six when offensive lineman Tyler Larsen was added to that group. Larsen, the first Carolina player to test positive since the season kicked off, joins a host of other players across the league to have that distinction.
There will be more positives sadly as the season wears on and it will wear on. The NFL is trying to get its season in and the obvious reason is revenue. Everyone knows it.
As the NFL presses on, it is giving sports fans something to watch and take their minds off of the virus, if only for a few hours. The virus isn't going away anytime soon, according to the health experts, and until it does, we all have to take the best precautions we can.
Until that day comes, I will long for the walk to Bank of America Stadium the way it used to be. With big tailgate groups in the blocks surrounding the venue, large crowds making their way to the facility, CMPD officers directing traffic, vendors selling Panthers merchandise...all of it.