CHARLOTTE, N.C. — When Spectrum News 1 first introduced you to Christopher Lawing back in January of this year, he was just a native Charlottean documenting history through signs.
What You Need To Know
Christopher Lawing began documenting Charlotte's iconic and historic signs 10 years ago thanks to a high school photography project
He partnered with the Charlotte Museum of History to launch a temporary exhibit titled "Charlotte: Signs of Home"
The exhibit will feature a variety of signs and will be on display for the next 18 months
Lawing's high school photography project led him to publishing a book, and now, he's opening up his very first museum exhibit.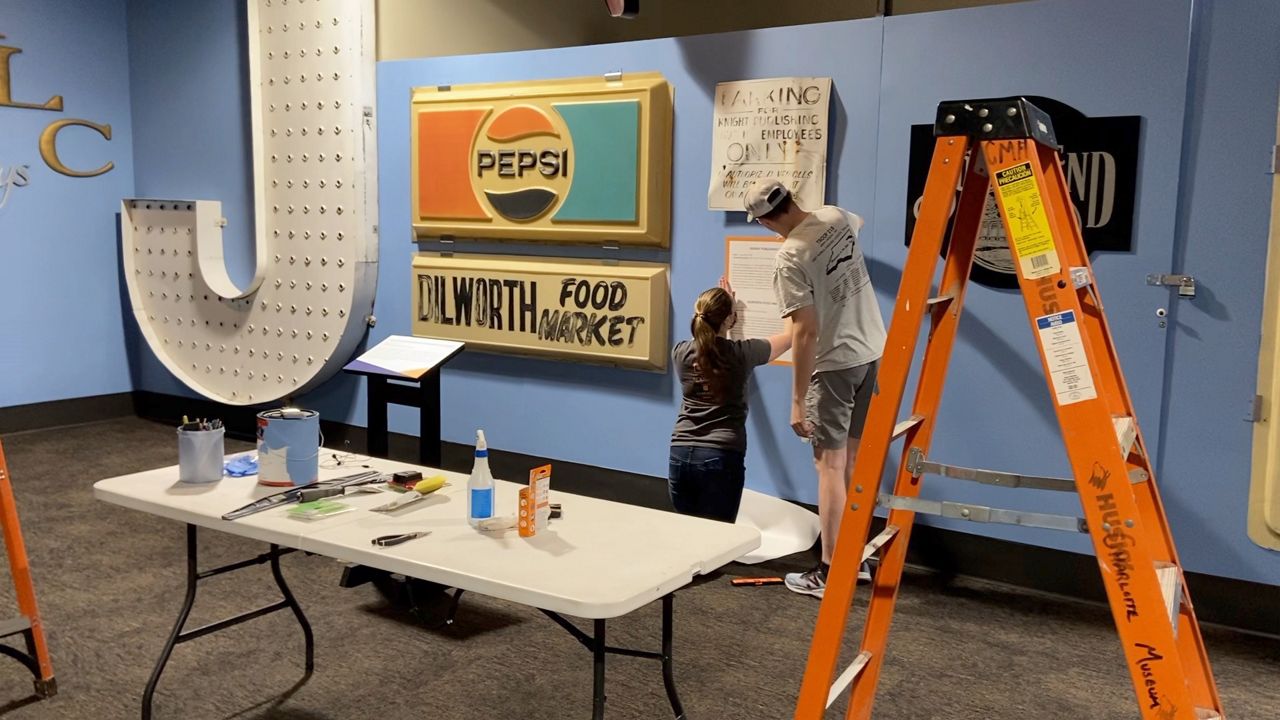 "When I started out, I did not imagine that it might take off and grow as it has," he said.
Lawing has been working alongside the Charlotte Museum of History to install a new exhibit dedicated to his love of signs.
"What is so wonderful having them here in the museum is you can see them in context, their history appropriately displayed and on display for their story to be told," he said.
He's spent the last three months setting things up, and now all of his hard work is finally ready to be seen.
"It's so surreal to see this on display and all these signs lit up and ready for the community to see," Lawing said.
Bringing back nostalgia is what Museum Development Director Lauren Wallace is hoping this exhibit can be for the Charlotte community.
"It's the things that you see for these businesses," she said. "Maybe it's where you had your first date. Maybe it's where you use to go with grandma for lunch every Sunday. These are spaces that have these incredible ties to our community and our community's story."
And with so much of Charlotte's story slowly disappearing, it's Lawing's hope that this exhibit can reignite those memories we might not always think about.
"I hope that they are able to revisit their personal memories and go back in time, whether that's 50 years or 20 years or even last year, to some of these places," he said.
The exhibit, "Charlotte: Signs of Home" will officially open to the public Saturday, October 16 and will be on display for the next 18 months.